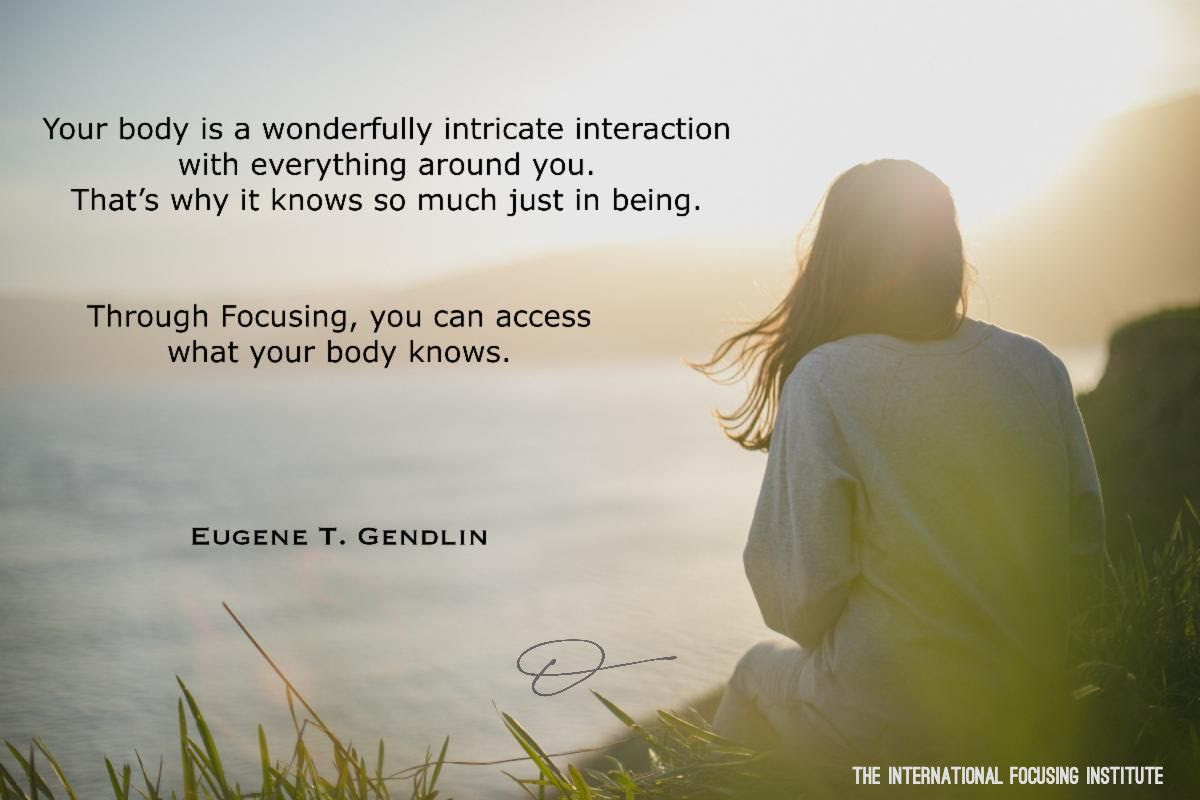 ---
GENDLIN RESEARCH CENTER UPDATE
The Gendlin Research Center exists both to generate new research and to make better known existing relevant studies. As a member of the Gendlin Center Committee, Dr. Rob Parker has published this comprehensive review of the state of existing research, including what kinds of research the Gendlin Grant would like to fund. Please share this widely. It can be found at www.gendlincenter.org
The Current Status of Research on
Focusing Oriented Psychotherapy:
Summary and Invitation
by Rob Parker PhD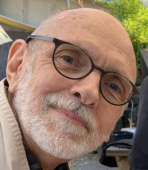 This is an exciting time to do research on Focusing, first because our theoretical and practical understanding has grown enormously since the early research in the 1960s, and secondly because the absence of experimental research gives the prospective researcher an open field in which to make important new discoveries. For those considering researching some aspect of Focusing, this is a brief overview of the current research and of the most important research questions.

After a period of considerable research in the 1960s and 70s, outcome research on Focusing declined following the cognitive revolution in the 1980s, which focused most research attention onto cognitive behavior therapy. Thus, just as Focusing has been considered indispensable by growing numbers of clinicians, it has been largely ignored by researchers, particularly those with the resources to conduct randomized controlled trials.

---

Thank You, Susan Lennox!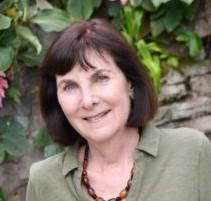 We extend a huge thank you to Susan Lennox for her many years of service organizing the TIFI Roundtables.

During her service on the TIFI Board, Susan recognized the need for a Membership Committee, so that we could concentrate on helping our members get connected to the Institute's resources as well as to one another. When Susan sees a need, she doesn't say, "Somebody should...," she says, "I will..." and then she does it! She put countless hours into developing a Committee and then many additional hours into its key program, the Roundtables. These are regularly scheduled conversations on Zoom about a variety of topics, which are free to members. They have been wildly successful and are always over-subscribed.

Even after Susan handed the chairing of the Membership Committee over to Mary Jennings and then Mariana Písula, she continued her herculean efforts at organizing countless Roundtables. In addition to the regular monthly Roundtables, she has also nurtured various Roundtables series for Italians, people "Down Under" (in Australia and New Zealand), for therapists and more.

Susan, we can't thank you enough for your dedication, foresight, organizational skill, warmth and good humor. You've made this community stronger and more vibrant.

Read more about Susan and her contributions in the interview below.
---
And a warm welcome with great appreciation to
The New Roundtables Team
(yes, it took 3 people to replace Susan Lennox!)

---

From Law to Focusing:
An Interview with Susan Lennox
by Sarah Paul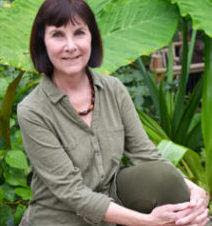 Susan Lennox is a founding member of the TIFI Membership Committee, where she has been coordinating the Roundtables for many years. In 2022, she relinquished that role to dedicate more time to her psychotherapy and coaching practice, and creative projects. From her home near the Rocky Mountains in Colorado, she talked to me about her experience of helping to build a thriving international community for Focusers, and how she integrates Focusing into her work and creative life.

Sarah Paul: What is Focusing to you?
Susan Lennox: Focusing is central to my life. Before I learned to Focus, I was a lawyer for 25 years. I was very cognitive, linear and left-brain orientated. When I hit my late 40s, something just didn't feel right about my career anymore. I felt drawn to move in a new direction but I wasn't clear where. I decided to do some therapy and was very lucky to find Joan Klagsbrun, a Focusing Coordinator in the Boston area where I then lived. Joan introduced me to Focusing and, in the process of our work together and by using Focusing, I found my authentic calling.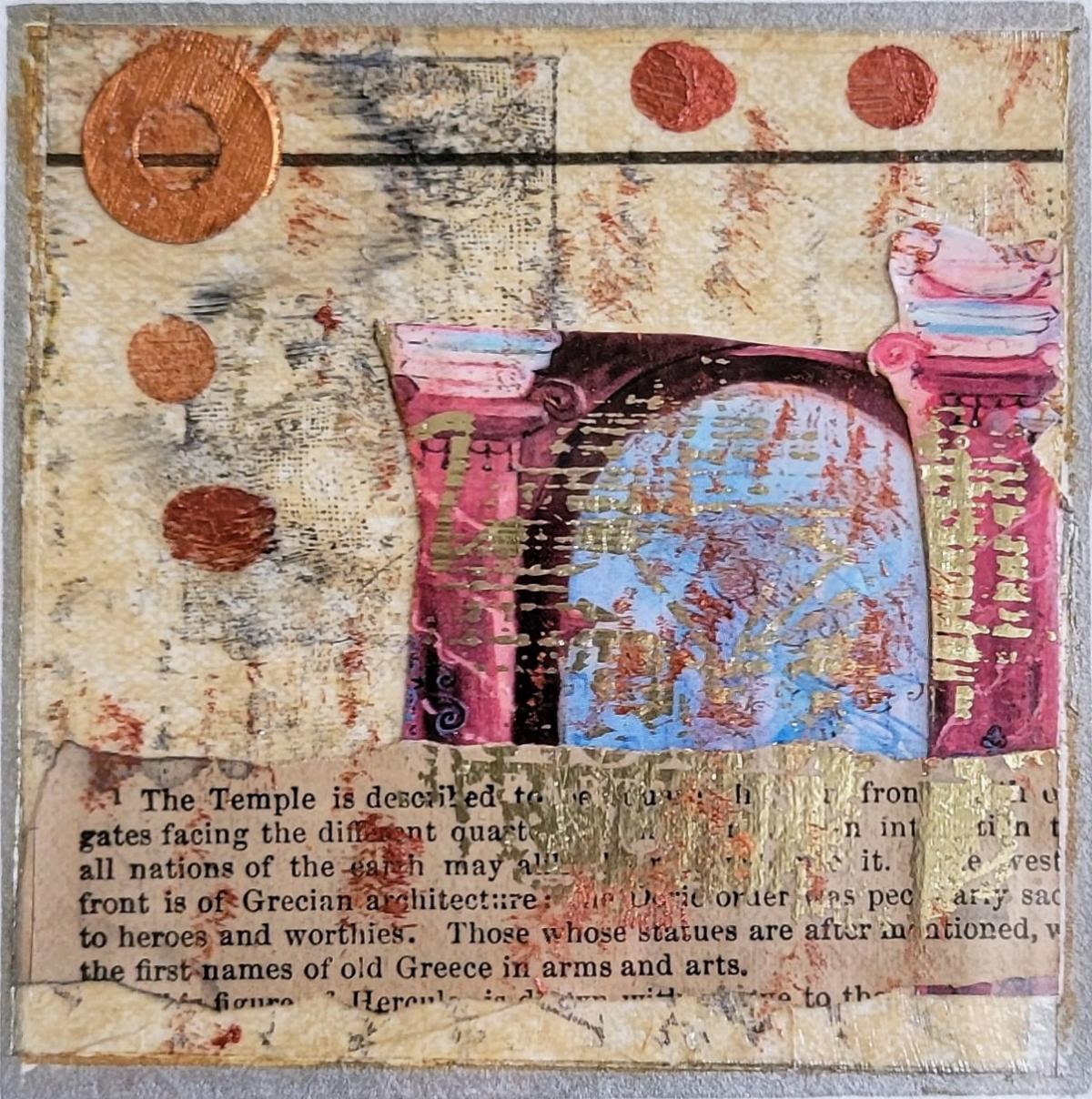 "Focusing let me put my feet on my own ground, and to go from there."
Focusing seemed to bring the other half of me to the fore, allowing me to be more whole. I felt I was connecting to something very true inside, that I didn't know in my head, but that could be discovered by just making space for it. If I had never learned to Focus, I'd have probably just kept on being a lawyer – which I enjoyed, but it didn't feel like my mission in life, or like it was really coming from my heart and soul. Focusing let me put my feet on my own ground and go from there. I left the law, enrolled in grad school for a PhD in Human Development, and trained with Joan to become a Focusing Professional in 2000. I started teaching Focusing and became a Certifying Coordinator in 2009.

In my professional practice as a psychotherapist and coach, I see how Focusing helps others find their way too. I often see clients who are struggling under a pile of things that they're told by their families or their culture that they should be doing or they should want. When I teach them Focusing - that gift of pausing, noticing inside and being open to what comes, having the patience to sit with it, and eventually hearing it speak - they reconnect to what they really want. That makes such a difference to so many people.

Sarah Paul has been Focusing since 2019 and
completed her Practitioner Training in 2022.
She lives in London.
---
Juneteenth
A Letter by Darry Commings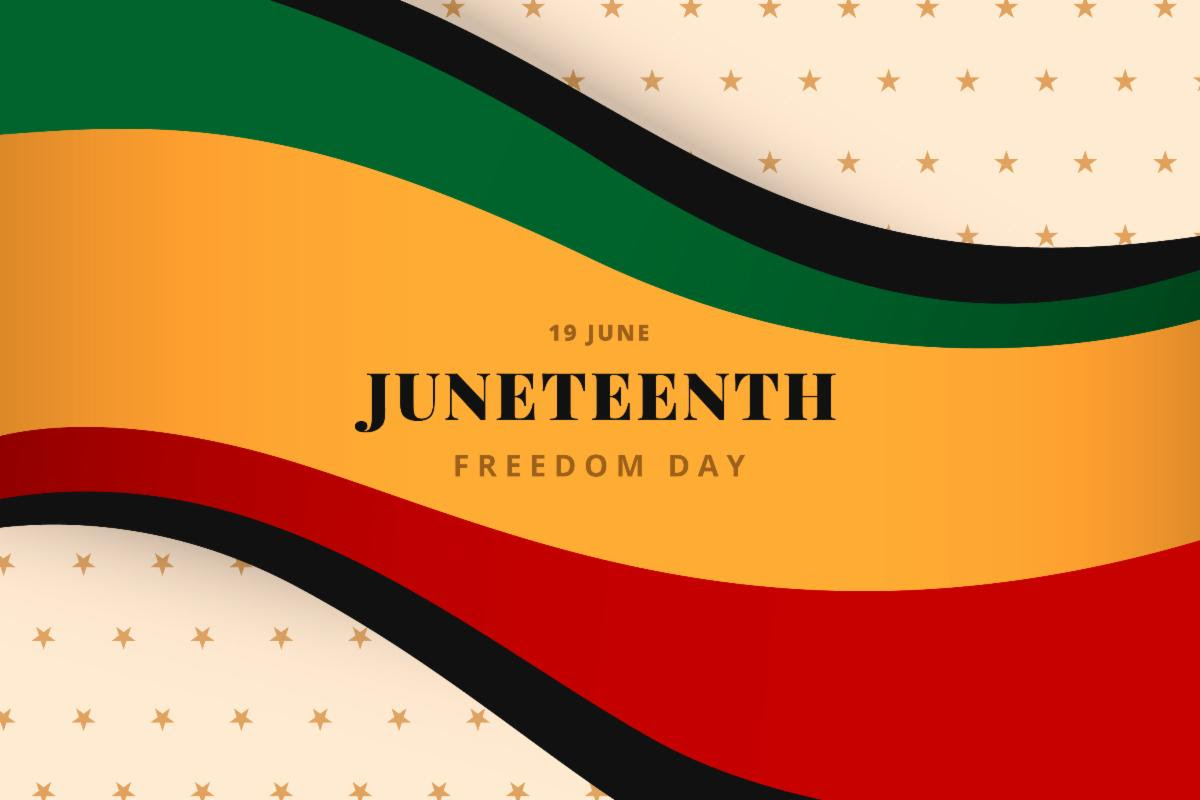 In the United States, Juneteenth recently became a national holiday. It commemorates the day that enslaved people in Texas learned that they had been declared legally free two years earlier and yet had remained captive. Though this holiday is specifically American, its themes are universal. TIFI Board member, Darryl Commings, reflects on the crossing of the themes of liberation and bondage with the ethos of Focusing.
Dear Focusing Community:

To be a Focuser by necessity means that one is committed to human liberation. It is built right into the ontology of our work, especially where we talk about the body. If, as Gendlin has claimed, the body is relational process, then what happens to your body impacts mine and what happens to my body impacts you. When one of us is free, then the door is opened for the liberation of all.

June 19th is Juneteenth here in the USA (for those who don't know much about Juneteenth, I have provided a few helpful links at the end of this letter). On this day, 155 years ago, the last enslaved Africans in Texas were freed…two years after the President signed the Emancipation Proclamation.

As I reflect on Juneteenth, I sense two contrasting sets of feelings. The first, to quote Fanny Lou Hamer, is that "nobody is free until everybody is free." This means that where people are in bondage, so am I. And it means that where there is bondage, we have to ride and free them. As Focusers, I know each of us has had that moment where we notice our companion right there with us, bearing witness to our struggle and holding space so that we could get just a little more free. The converse is also true, where we have been the ones to bear witness to our partner's release from captivity. I wonder how often we are truly awake to see the magnificence of the human being, with their chains falling to the wayside, coming fully alive.

Darryl Commings is a TIFI Board member and certification student.
He is also currently studying for his Doctor of Ministry degree.
---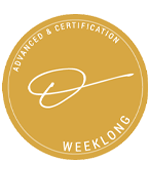 The Advanced and Certification Weeklong
Crossing and Belonging

October 16 - 21
Online & In Person Options in Dublin Ireland and Madison CT (US)

Español



Your Hosts
Tom Larkin, Beatrice Blake, Dan Schachter
Registration for the 2022 Advanced and Certification Weeklong is Now Open!
The event will be held October 16-22, with both online and in-person options. The in-person options will take place at the Dominican Retreat Centre in Dublin, Ireland and at the Mercy by the Sea Retreat Center in Madison, Connecticut (US).

The flagship event of The International Focusing Institute (TIFI), the Weeklong is a rare opportunity to be with an intimate group of advanced practitioners, to learn from one another and to share your wisdom.
The 2022 Weeklong will be a hybrid model with three choices:
1. All Online (including your Home Group)
2. Hybrid (Some online, with Home Groups and more in person) United States: Mercy by the Sea Retreat Center - Madison, Connecticut (2 hours from New York City)

3. Hybrid (Some online, with Home Groups and more in person) - Ireland: Dominican Retreat Centre - Tallaght Village - Dublin 24

Watch the video below for an explanation of how the Hybrid Weeklong works.

---

Board Update
Coordinators, Nominations & Suggestions
by Nelle Moffatt

At the May Board meeting, we were joined by two members of the International Leadership Council (ILC), Massimo Zarghetta from Italy and Nancy Falls from Canada. They reported on their process for meeting with Coordinators to receive input on several issues. The Board expressed appreciation for the developing role of the ILC in convening listening sessions and receiving input from Coordinators.

The Board also continued its SWOT (Strengths, Weaknesses, Opportunities, Threats) analysis of TIFI by brainstorming Opportunities. We discussed the challenge of finding unique labels for the Focusing process and philosophy that clearly distinguish Focusing from other modalities. It is important that these terms also work for internet searches to identify TIFI. We would like to hear any suggestions that Focusing teachers and trainers have found to be effective in marketing Focusing. If you are interested in sharing any ideas or comments, please contact [email protected].

Additionally, the TIFI Nominating Committee and the Board are in the process of interviewing potential candidates for the TIFI Board. New Board members generally confirm their appointment and start their three-year term of office at the July Board meeting. We will continue to update TIFI members on this process.

 
---
Relaxed Presence:
How Understanding Your Nervous System Can Strengthen Your Capacity For Presence
A Focusing Highlights Event
Saturday, June 18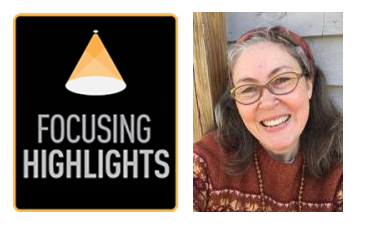 TIFI is pleased to offer the next class in the Focusing Highlights series:

"Relaxed Presence: How Understanding Your Nervous System Can Strengthen Your Capacity for Presence."
with Heidi Fischbach
We want to be present, especially with people and in situations that matter to us. And yet, being present in a relaxed way can feel challenging. This webinar, hosted by Heidi Fischbach, will explore "relaxed presence" through a lens that combines Focusing/Felt Sensing with Dr. Stephen Porges' Polyvagal theory of the nervous system.

"Relaxed Presence" will be held Saturday, June 18 from 1:00 pm – 3:00 pm eastern time.

---

Milestones
Congratulations to all those reaching these milestones! We welcome their continued endeavors to make Focusing available all over the world and in every aspect of life.
---
New Coordinators
Josefina Castronuovo, Argentina
(Español)
Mentoring Coordinators: Elena Frezza and Maria Cristina Collia

Josefina is a Focusing Oriented Therapist (FOT), teaching both E.C.P. and Focusing to individuals and groups online. She specializes in spirituality, existential crises and psychobienergetics. Josefina speaks both Spanish and Italian and is a member of the Ethics Committé of the A.C.A.F. (Argentine Focusing Association).

Donata Schoeller, Switzerland
Mentoring Coordinators: Eveline Moor and Christiane Geiser

Donata is a philosopher who teaches at the Universities of Koblenz and Iceland. She is the academic director of the interdisciplinary program "Training in Embodied Critical Thinking", in which five universities participate. She is a Focusing trainer giving year long courses in Switzerland. As a TAE teacher she is invited internationally to teach at Universities and Academies.
New Certified Focusing Professionals
Antonella Barretta, Italy
Coordinator: Bruna Blandino

To Cheong Cheong, Hong Kong, China
Coordinator: Karen Whalen

Ingrid De Witte, Belgium
Coordinators: Chris Van de Veire and Lia Zagers

Carole Deguire, Canada
Coordinator: Solange St-Pierre Germana

Dell'Armi, Italy
Coordinator: Patrizia Bonaca

Diana Evans, UK
Coordinators: Greg Madison and Frank Bock

Patricia Femia, Italy
Coordinator: Bruna Blandino

Yi-Mei Hsieh, Taiwan, China
Coordinator: Lindsay Chang

Jaama Jung, Israel
Coordinator: Yehudit First

David Levine, USA
Coordinator: Charlotte Howorth
Maria Miglio, Italy
Coordinator: Bruna Blandino

Dorethé Mommersteeg, Netherlands
Coordinator: Aaffien de Vries

Karen Nunez, Israel
Coordinator: Yehudit First

Frauke Requardt, UK
Coordinators: Greg Madison and Frank Bock

Hiu-man Lada Tan, Hong Kong, China
Coordinator: Karen Whalen

Emanuela Terrenzi, Italy
Coordinator: Patrizia Bonaca

Rob Thomson, UK
Coordinators: Greg Madison and Frank Bock

Kim Van Beylen, Belgium
Coordinator: Chris Van de Veire

Ronald van Oosten, Netherlands
Coordinator: Aaffien de Vries
Proficiency in Focusing Partnership Awards (PFP)
Steph Butera
Polly Chan
Catrin Czerwinski
Alejandra Johnson
Ying Sim Lai
Ben Lintschinger
Agatha Hoi Yan Ngai

Lisa Orlando
Sharon Panzica
Raden Prisya Arristy Ratnasuri
Josefa Marîa Rodrígues López
Patrick Sevenans
Tim Woodhead
Vera Yu
---

The International Focusing Institute | 15 N. Mill St., Suite 210, Nyack, NY 10960