The Folio (ISSN: 1063-3693) is the journal of The International Focusing Institute, Inc., Nyack, N.Y. The International Focusing Institute is a world-wide membership organization and a not-for-profit corporation in the state of New York. Each issue concentrates on a particular area related to the theory and practice of Focusing. The Folio is published irregularly.
Folio Editors:
Bala Jaison and Carol Bellin: 1990 - 1994
Bala Jaison and Mary Lawlor from 1995 -1999
Special issue on TAE dated 2000-2004, Mary Hendricks editor
Bala Jaison, Doralee Grindler Katonah and Jim Iberg 2007
Bala Jaison and Paula Nowick 2008 - 2016
Accessing The Folio
The Folios listed here are available to paid members of the International Focusing Institute here. (Members will need to be logged in to view them.) We soon will also be offering them in the store.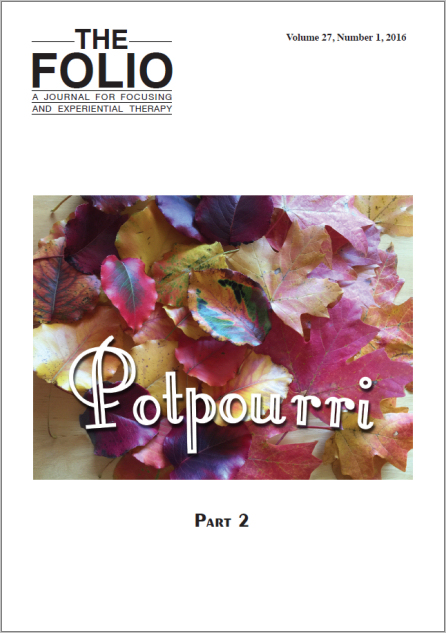 Vol. 27, No. 1, 2016 POTPOURRI (Part 2)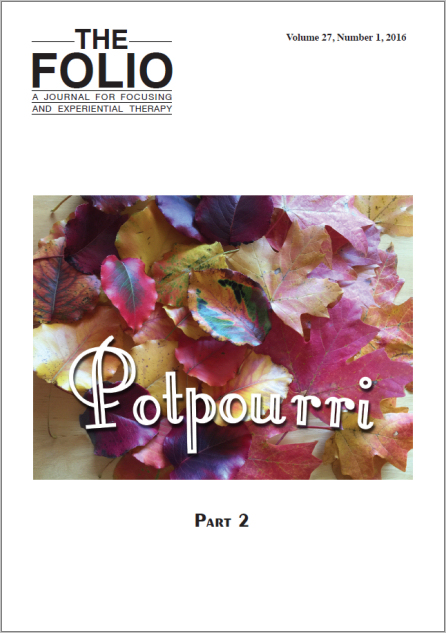 Vol. 26, No. 1, 2015 POTPOURRI (Part 1)
FOCUSING AND... Crossings and Integrations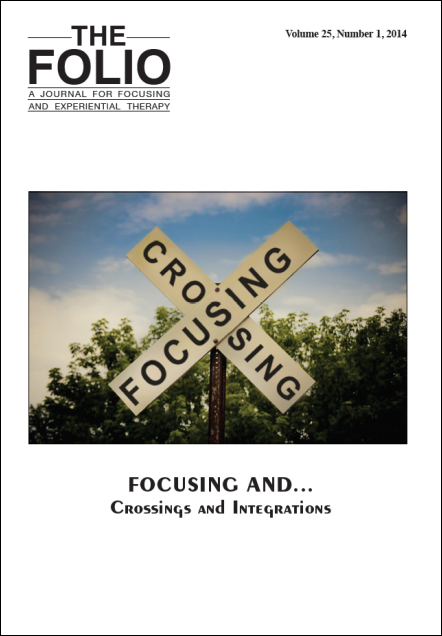 Vol. 25, No. 1, 2014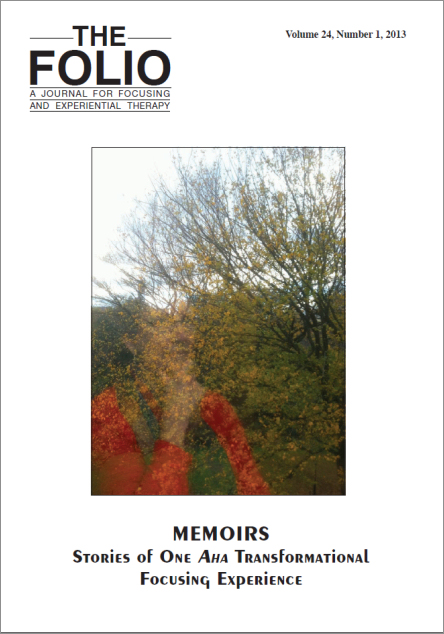 Vol. 24, No. 1, 2013
MEMOIRS: STORIES OF ONE AHA TRANSFORMATIONAL FOCUSING EXPERIENCE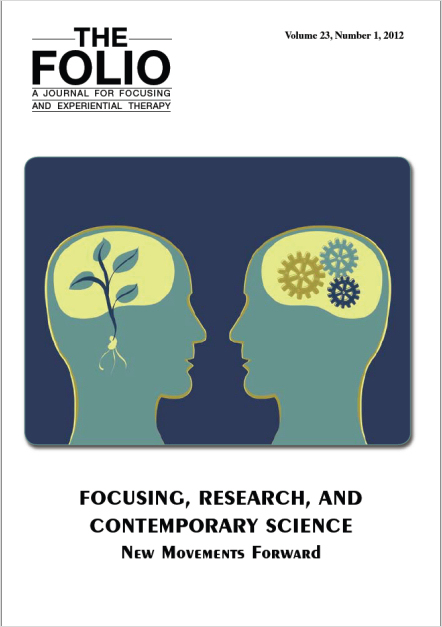 Vol. 23, No. 1, 2012
FOCUSING, RESEARCH, AND CONTEMPORARY SCIENCE: New Movements Forward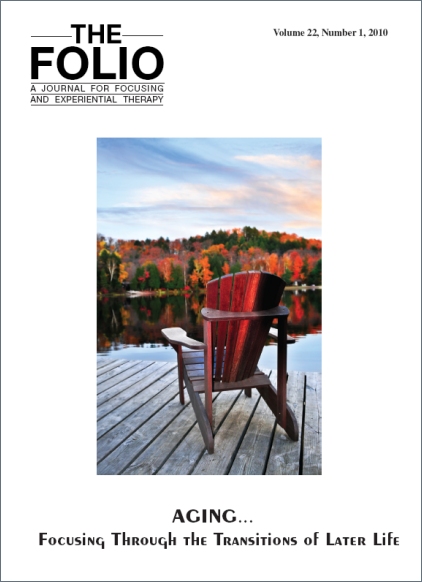 Vol. 22, No. 1, 2010
AGING...Focusing Through the Transitions of Later Life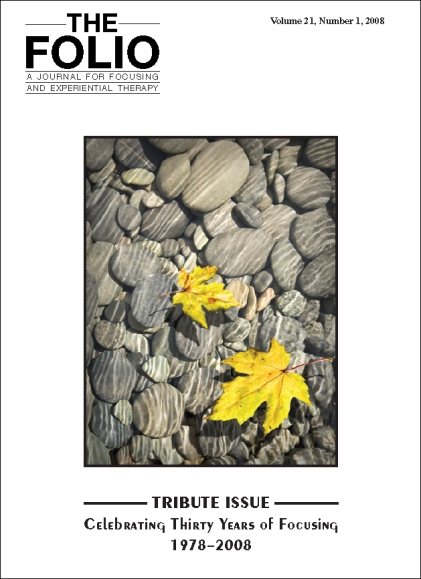 Vol. 21, No. 1, 2010
TRIBUTE ISSUE Celebrating Thirty Years of Focusing 1978–2008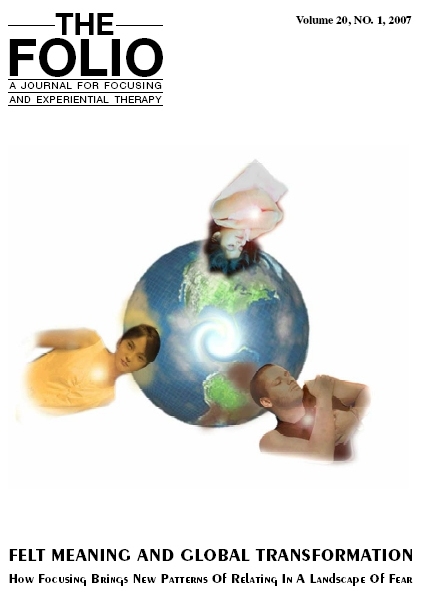 Vol. 20, No. 1, 2007
Revised Edition FELT MEANING AND GLOBAL TRANSFORMATION: How Focusing Brings New Patterns of Relating in a Landscape of Fear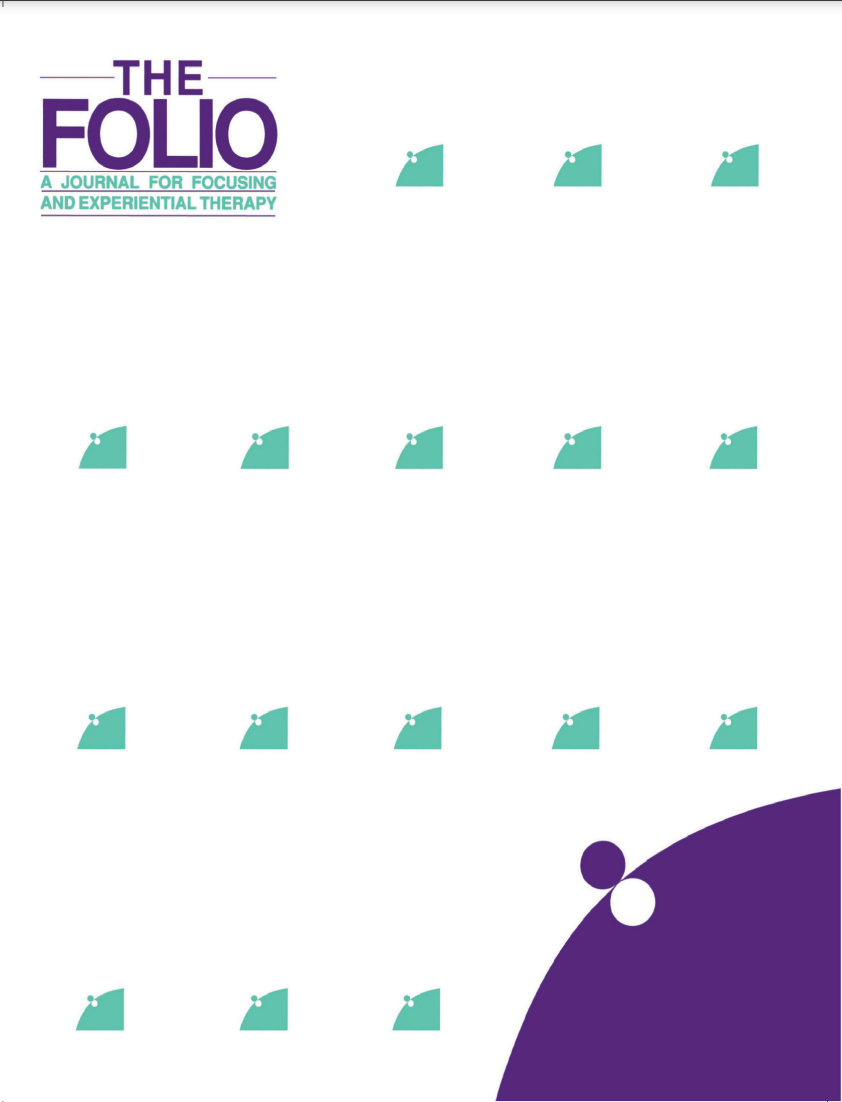 Vol. 19, No. 1, 2000 - 2004
THINKING AT THE EDGE: A New Philosophical Practice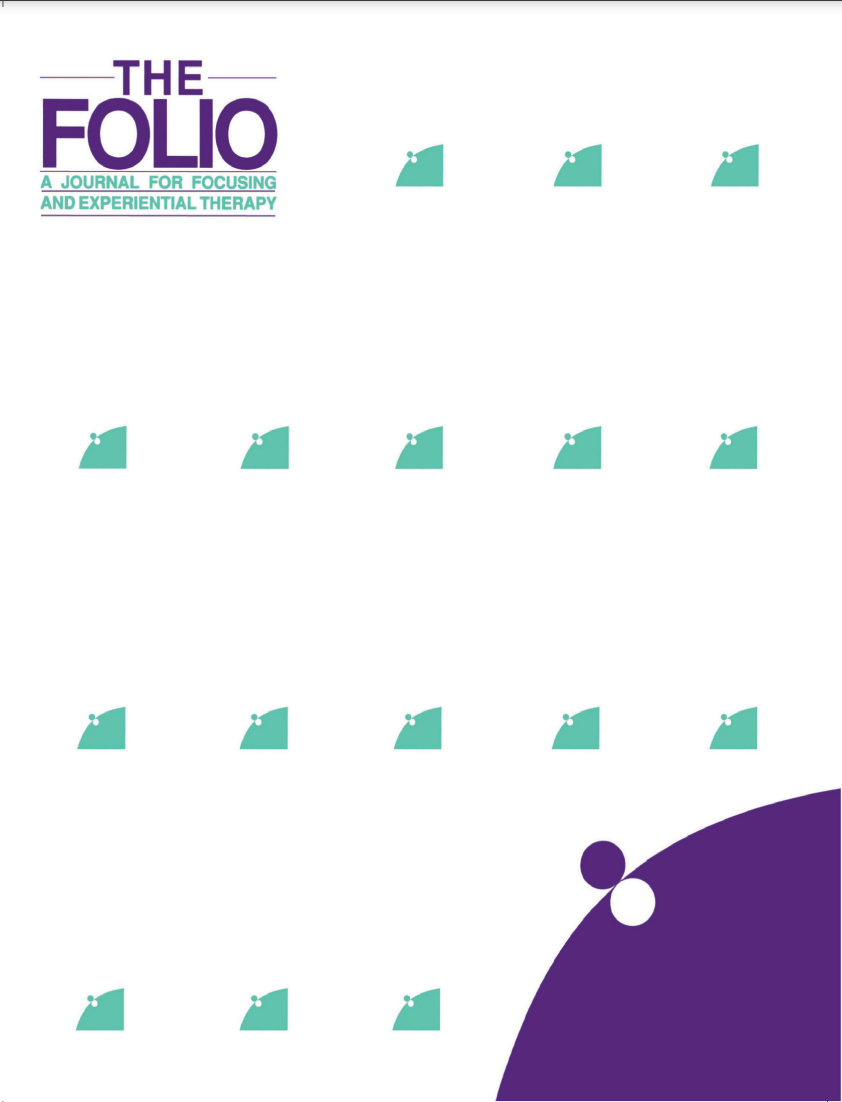 Vol. 18, No. 1, 1999
Focusing and Medicine