Het Focusproces in zes Stappen
Desondanks worden die delen op allerlei indrukwekkende/powerful manieren gebruikt

De therapeutische ruimte(n) vanuit experiëntieel perspectief

Het ervaringsniveau als therapeutische variabele
Focussen in Nederland en België
Focussen in Vlaanderen, België

Drie sleutelaspecten van focussen. [PDF] [DOC]
Wat is een focuspartnerschap? [PDF] [DOC]
Drie regels voor een veilig focuspartnerschap. [PDF] [DOC]
Tien manieren om focussen te gebruiken in het dagelijkse leven. [PDF] [DOC]
HET GEVEN VAN EEN WORKSHOP FOCUSSEN Door Joan Klagsbrun, Ph.D. Vertaling: Aukje Strandstra en Trees Cuijpers-Kessels [PDF] [MS Doc]
Lichaam - Omgeving (Hoofdstuk I van A Process Model, 1997)  E.T. Gendlin Vertaald door Aukje Strandstra en Frans Depestele [PDF] [MS Doc]

Het nieuw soort begrippen in Gendlin's 'A Process Model' Vertaling van hoofdstuk IV-A, d-2, p. 28 – 38 van 'A Process Model'. Vertaald door Aukje Strandstra en Frans Depestele (2010) [PDF] [DOC]
Tochtjes met de lift helpen kinderen om te leren focussen.  [PDF] [DOC]
Vertaling van: Elevator rides help children learn focusing. By Lucy Bowers, Trainer, Toronto, Canada. Staying in Focus, The Focusing Institute Newsletter, volume I, number 3, Applications of Focusing, September 2001. Vertaling door Tine Swyngedouw, oktober 2010.
Tochtjes met de lift helpen kinderen om te leren focussen. Deel 2.  [PDF]  [DOC]
Vertaling van: Elevator rides help children learn focusing - Part II. By Lucy Bowers, Trainer, Toronto, Canada. Staying in Focus, The Focusing Institute Newsletter, volume II, number 1, Applications of Focusing, January 2002. Vertaling door Tine Swyngedouw, oktober 2010.
Gendlin, E.T. (2010). De stad en menselijke aandacht. (Peumans, L., Depestele, F, Vert.). Vertaling van 'The town and human attention' (2010). [PDF]  [DOC]
Depestele, F. (2011). Gendlins theorie van het ervaringsproces. [PDF]
Depestele, F. (2011). Enkele notities bij de eerste beweging van focussen. [PDF]
Ons innerlijk weer. Vertaling van: Our internal weather. By Shoji Tsuchie, Trainer in training, Shimane, Japan.
Staying in Focus, The Focusing Institute Newsletter, volume III, number 1, Applications of Focusing, January 2003. Vertaling door Tine Swyngedouw, mei 2011. [PDF]
Zeven geheimen om een blokkering op te lossen. Vertaling van: The Seven Secrets to Getting Unblocked. Door Ann Weiser Cornell. Bron: Website Focusing Resources (www.focusingresources.com), 14/10/2012. Vertaald door Sara Broens en Tine Swyngedouw, oktober 2012 [PDF]
Wat gebeurt er in de act van het focussen? (Deel I). Vertaling van hoofdstuk VIII-A,a van 'A Process Model'. Vertaald door Aukje Strandstra en Frans Depestele (2010). [PDF]
Focussen is een soort naar binnen gerichte aandacht voor wat er lijfelijk in je omgaat; sommige mensen hebben die vorm van aandacht van nature, maar de meeste mensen kennen die nog niet. Het is iets anders dan in contact zijn met emoties of gevoelens, en het is ook iets anders dan van alles uitplussen over jezelf of ernaar raden. Het is een soort zoeken na een lijfelijke ervaring (wij noemen dat de "lijfelijke gevoelde zin" - Engels: felt sense -) die aangeeft hoe je in een bepaalde levenssituatie staat. Dat is eerst vaag en ondoorzichtig, maar als je er aandacht aan geeft, komen er woorden of beelden bij die vaak leiden tot kleine veranderingsstappen, tot aktie en tot nieuwe denkbeelden. Meestal heb je een paar dagen les nodig om het te leren. In woorden is Focussen niet helemaal uit te leggen.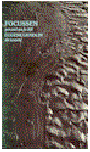 In het boek Focussen (Engels:Focusing) staan de zes focusstappen zo beschreven dat de meeste mensen het redelijk kunnen volgen. Je kunt die zes stappen nu meteen proberen door de aanwijzingen te volgen die op een van de volgende webpagina's staan.
Focussen is ontwikkeld door Eugene T. Gendlin. Hij stelde vast dat mensen meer baat hebben bij hun therapie als ze tijdens hun sessies focussen. Een boek voor therapeuten, Focusing-Oriented Psychotherapy (waar ook cliënten veel aan kunnen hebben), laat zien hoe je focussen kunt integreren in elke vorm van therapie.
Focussen is ontwikkeld vanuit zowel een filosofische alsook een klinische en psychologische achtergrond.
Het Focusing Institute (New York) is in 1986 opgericht als een nonprotit-organisatie met het doel, focussen toegankelijk te maken voor een breder publiek en voor de internationale wetenschappelijke wereld door middel van onderwijs, onderzoek en publicaties. Het Instituut heeft focussers uit de hele wereld opgeleid tot focustrainers die op hun beurt workshops, cursussen en individuele leersessies geven.
Als je op de mailinglist van het Instituut wilt, of als je nog vragen hebt aan het Instituut, stuur dan een email (in het Engels) naar info@focusing.org
Wil je meer weten over de mogelijkheden op focus-gebied in Nederland en Vlaanderen, kijk dan op http://www.focussen.nl of op http://focussenvlaanderen.be.

Heb je vragen over Focussen die je graag in het Nederlands beantwoord krijgt, stuur dan een email naar focuscentrum.denhaag@wxs.nl of naar redactie@focussenvlaanderen.be. Wij helpen je graag verder.
ONLINE DlSCUSSIELlJST
Er is een Engelstalige discussielijst.  Hier te klikken.
VERTAALDE ARTIKELEN
Voor enkele uit het Engels vertaalde artikelen over Focussen, met name over Focussen en psychotherapie, klik hier.
De Cliënt van de Cliënt: Randgebieden van het Bewustzijn, door Eugene T. Gendlin, Ph. D.
Het ervaringsniveau als therapeutische variabele, door Marion N. Hendricks.Ph.D.
De therapeutische ruimte(n) vanuit experiëntieel perspectief door Frans Depestele, M.D., M.A. Philosophy
De Evolutie Van De Psychotherapie door Eugene T. Gendlin, Ph.D.
BOEKEN OVER FOCUSSEN IN HET NEDERLANDS: zie www.focussen.nl of http://focussenvlaanderen.be.
HET FOCUSPROCES IN ZES STAPPEN (SIX STEPS) (back)
(vertaling van de Engelse webpagina, ontleend aan hfdst. 4 van Gendlin's boek Focusing)
Inleiding
Het focusproces kan onderverdeeld worden in zes belangrijke onderdelen of stappen. Naarmate je meer geoefend raakt, zul je minder aan die zes afzonderlijke processtappen hoeven denken. Zolang je dat nog wél doet, lijkt het proces mechanischer dan het is - of later voor je zal blijken te zijn. Ik heb het proces zo onderverdeeld omdat ik op grond van jarenlange ervaring weet dat dit een doelmatige methode is om Focussen bij te brengen aan mensen die het nooit eerder geprobeerd hebben.
Wat hier volgt zijn alleen maar de basisregels; beschouw dit als een eerste handreiking. Naarmate je meer ervaring krijgt met Focussen, zul je deze basisregels aanvullen, verduidelijken, uit andere gezichtshoeken gaan bekijken. Tenslotte - misschien niet bij de eerste keer dat je het proces doorloopt - kun je de ervaring opdoen dat je iets in je binnenste voelt verschuiven.
Hier zijn dan de focusregels in het kort, bij wijze van handleiding.
Ruimte maken
Wat ik je ga vragen te doen, doe dat in stilte, gewoon in jezelf. Ontspan je even ...
Zo, en nu vraag ik je om met je aandacht naar binnen te gaan in je lijf, misschien naar je buik of je borst. En kijk maar eens wat er daar gebeurt, als je vraagt: "Hoe loopt mijn leven? Wat is er op dit moment het belangrijkst voor mij?" Voel dat na in je lijf. Laat het antwoord langzaam opkomen vanuit dit navoelen. Als er iets in je opkomt, GA ER DAN NIET OP IN. Doe een stapje achteruit, en zeg tegen jezelf: "Ja, dat is er. Ik kan dat voelen, dààr." Laat een beetje ruimte open tussen jou en datgene wat er is. Vraag dan wat je nog meer voelt. Wacht weer even, en tast het af. Meestal is er meer dan één ding.
Felt Sense (lichamelijk gevoelde zin)
Kies uit datgene wat er in je opkwam één ding uit om erop te focussen. GA ER NIET INZITTEN. Doe een stapje achteruit. Natuurlijk zitten er aan dat probleem waar je aan denkt allerlei aspecten - te veel om aan elk daarvan afzonderlijk te denken. Maar je kunt al die aspecten tegelijk voelen. Let op de plek waar je de dingen meestal voelt; dààr kun je een idee krijgen van hoe dat hele probleem aanvoelt. Laat dat onduidelijke gevoel van "dat alles" tot je doordringen.
Handvat
Wat is dat voor een gevoel, deze onduidelijke "felt sense"? Laat een woord, een zinnetje of een beeld opkomen uit de felt sense-zelf. Het kan een woord zijn dat een eigenschap noemt, zoals benauwd, kleverig, eng, vastgelopen, zwaar, schrikkerig, of een zinnetje of een beeld. Blijf erbij hoe die felt sense voelt, totdat er iets precies past.
Resoneren
Ga heen en weer tussen de felt sense en het woord (of zinnetje of beeld). Ga na in hoeverre ze bij elkaar passen. Kijk of er een lichamelijk seintje is dat je laat weten dat het klopt. Daarvoor moet de felt sense er weer zijn, en het woord ook. Als de felt sense verandert, of het woord of het beeld, laat dat dan maar gebeuren, net zolang tot de weergave precies klopt met de hoedanigheid van de felt sense.
Vragen
Stel je nu de vraag: "Wat is er mee, met dit hele probleem, dat het zo .... (bijv. scherp) maakt?" (vul het woord of beeld in dat je daarnet gevonden hebt). Zorg dat je weer voeling hebt met dat .... (bijv. scherp), niet aIs een herinnering aan daarstraks, maar opnieuw en levendig. Als het er weer is, raak het dan aan, zoek er kontakt mee, wees erbij in de buurt, met de vraag: "Wat maakt dat hele probleem toch zo ...? " of "Wat is er aan de hand met dit gevoel? ".
Als je een snel antwoord krijgt, zonder een verandering in de felt sense, Iaat dat soort antwoord dan maar voorbijgaan. Ga met je aandacht terug naar je lichaam en zoek de felt sense opnieuw op. Stel de vraag dan opnieuw. Blijf bij de felt sense tot er iets gebeurt waarbij het ànders gaat aanvoelen, een gevoel van een beetje meegeven of opluchting.
Ontvangen
Alles wat er komt met een gevoel van verandering, ontvang dat op een vriendelijke manier. Blijf er even bij stilstaan, ook al is het maar een béétje anders. Wat er ook komt, dit is nog maar één verandering; er komen er nog meer. Straks ga je waarschijnlijk verder, maar blijf hier nu even bij stilstaan.
ALS JE BIJ HET VOLGEN VAN DEZE INSTRUCTIES HEBT STILGESTAAN BIJ EEN ONDUIDELIJK LICHAAMSGEVOEL ROND JOUW PROBLEEM, DAN HEB JE AL GEFOCUST.
Het maakt daarbij niet uit of er een lichamelijk veranderingsgevoel gekomen is of niet. Het komt op zijn eigen tijd; we hebben daar geen zeggenschap over.