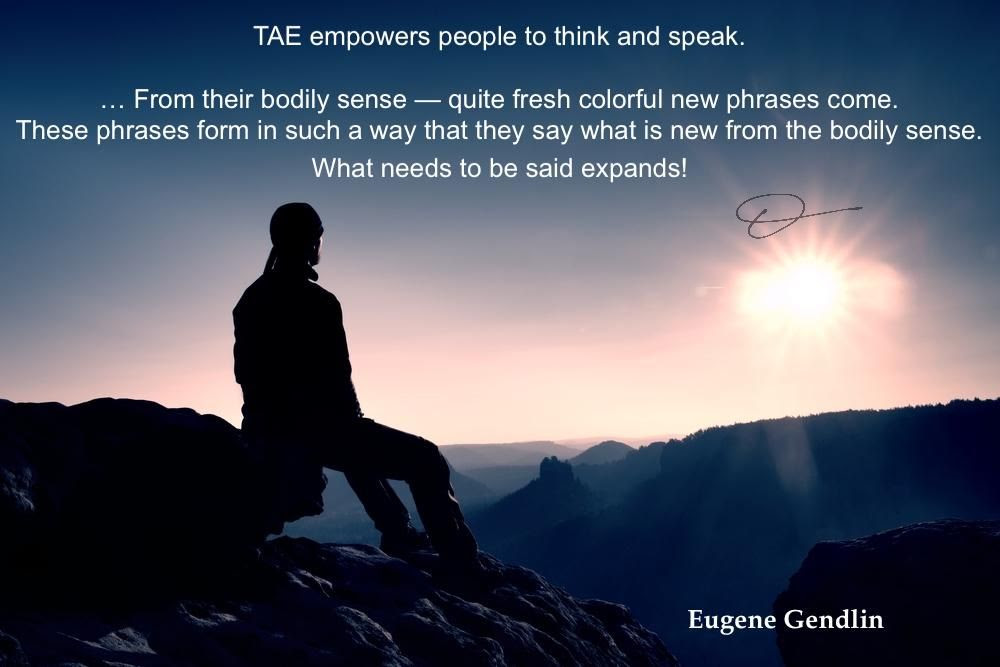 ---
Save the Date!
November 10-13
(carrying over to November 14 if you live in Asia/Oceania)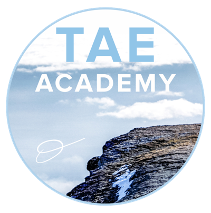 The International Focusing Institute is thrilled to announce the first Thinking at the Edge (TAE) Academy! This will be a four-day event where you'll choose one teacher to study with for an intensive class in TAE, and also have the chance to attend workshops with other teachers.  
Beginners and experienced practitioners of TAE are all welcome.
Our fabulous, international faculty are:
Teaching main classes (lasting all four days, three hours a day)
Nada Lou
Beatrice Blake
Evelyn Fendler-Lee
Hanspeter Mühlethaler
Offering workshops (one time 90 minute workshops)
Dana Ganihar & Baruch Brener
Satoko Tokomaru
Monika Lindner Nada
Lou Evelyn Fendler-Lee
MORE DETAILS COMING SOON
---
It's Time for Gene to Join Us!
Over the past several years, we've been building a new "home" at our Focusing.org website. Now, it's time for Gene to move in with us! Until now, the Gendlin Online Library has remained housed on our old website. This is because it was important to us to move the GOL only when we were prepared to do so without disrupting this precious resource.
Now, we are ready for Gene to move in with us! We have an excellent team that can move the GOL
the right way
, ensuring that we maintain all that is great about it. This move will also give us the opportunity to add some of Gene's articles which were never fully added to the GOL.
A migration to our new website will ensure the stability of the library. It was wisely built, and so, although it is quite old, it does still function well. However, it is time now for an upgrade so that it will remain an uninterrupted treasure well into the future.
Your support will enable us to move Gene's work to an updated, complete, and reliable new home.
When a person moves from one house to another, they take great care to wrap up their most precious items. In the same way, we need to make sure Gene's library makes a smooth move to its new home. When a person moves from one house to another, they take great care to wrap up their most precious items. In the same way, we need to make sure Gene's library makes a smooth move to its new home.
Please pitch in so that we can maximize the funds available for this important project.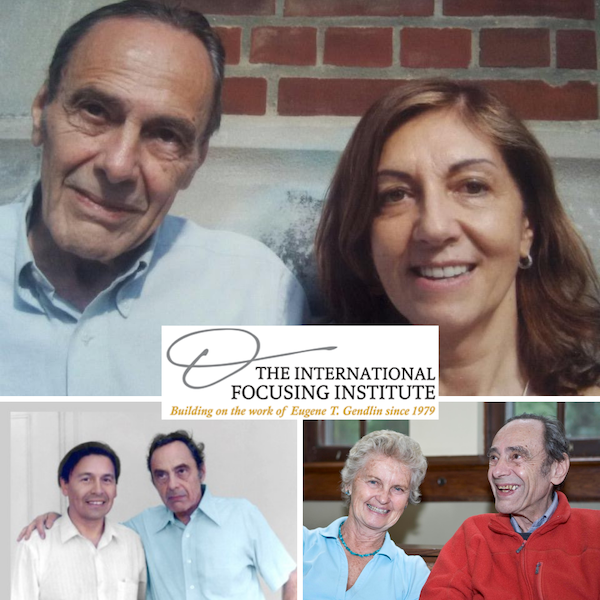 Our fundraising goal for all projects in 2022 is $110,000. If we can beat that goal, we can dedicate more resources to this and other projects specific to preserving Gene's legacy.

Please give as you are able so that the Gendlin Online Library remains forever as fresh as the content within it!

You can donate specifically to the Gendlin Legacy Fund or make a general donation. Thank you!

---
Welcoming New Board Member Eveline Moor Züllig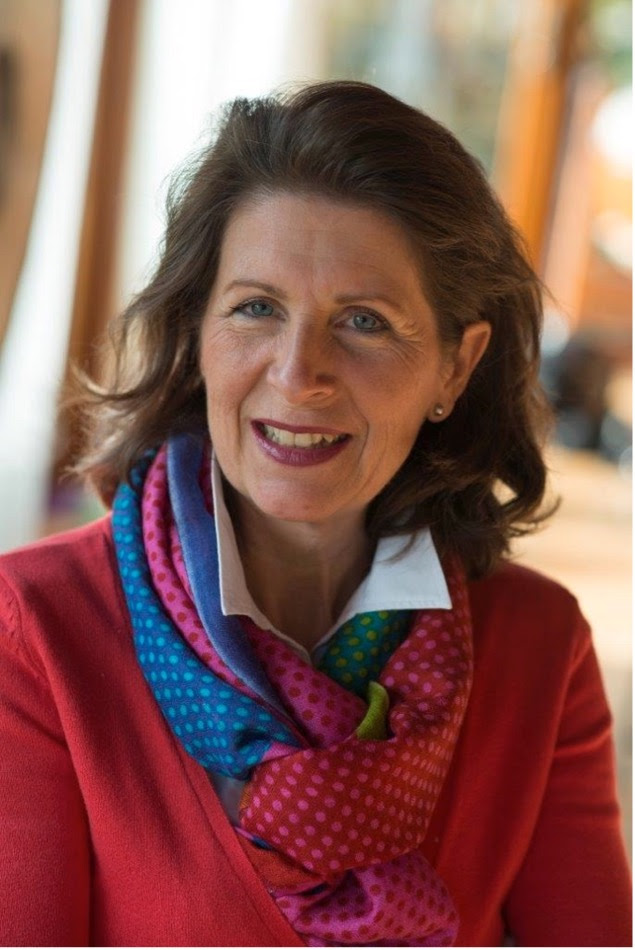 The Institute is excited to welcome our newest Board member, Eveline Moor Züllig.

Eveline is a Certifying Coordinator from Switzerland, teaching all levels of Focusing. At her institute, she cultivates a networked community. She says that training Focusers is her favorite activity and is "fortunate to pass on Focusing to interested people. Persons, who in turn very often describe this life-changing momentum that I also encountered through Focusing and 'Focusing people' a long time ago."

She adds, "Becoming a member of the TIFI Board of Directors is a challenging opportunity for me to serve the greater Focusing community."
 
---

Reflections From the Board

At their August meeting, the Board reaffirmed the following appointments for another year:
President, Nelle Moffett
Vice-President, Evelyn Fendler-Lee
Treasurer, Darryl Commings
Additionally, discussions continued on how we can help to make Focusing better known and distinguished from other modalities. We have a specific plan which we will be sharing with Coordinators and then the wider public, so stay tuned.

The Board is also planning a second annual Zoom meeting with Members to be held this autumn. We'll announce dates for this soon. Last year, we enjoyed having the chance to meet with some of you and let you get to know us and what we've been up to. Members, please watch for an email announcing two possible times of day to meet with us; it should be possible for you to attend no matter where you are in the world.

We also passed a policy on paying teachers, which was formally adopted this past May. We wanted to make it clear why we make use of volunteers (for whom we are so grateful) rather than paying teachers, and also in what rare circumstances we will pay. The full policy can be found here.

Finally, we are delighted to welcome Eveline Moor Züllig as the newest member of the Board. There is a welcome to her found elsewhere in this newsletter, but I'd like to express my personal delight to have her join us. Eveline is based in Zurich, Switzerland. As a Focusing oriented counselor, coach and supervisor, Eveline has a private practice working primarily with people living in all kinds of stressful situations and dealing with exhaustion, fatigue and burnout risk. As a Certifying Coordinator, she teaches all levels of Focusing in her own institute and in others. Eveline is particularly drawn to the concept of "crossing" and training Focusing trainers is her favorite activity. She presented her train-the-trainer curriculum at the International Focusing Conference in Ardèche, France, which took place this past June. Eveline has agreed to take on the "portfolio" of membership connection and development with the Board.
---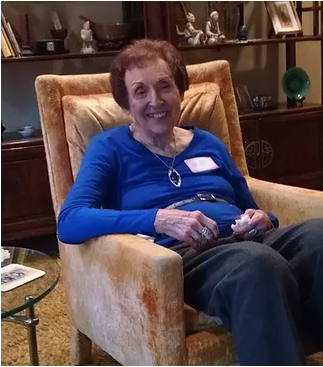 It was about five years ago when our beloved Bebe Simon packed up and moved from her private home to the retirement community of Belmont Village in Chicago. At the time, I happened to be visiting her from New Jersey and I asked, "What do you want to do with all your Focusing papers?"
Bebe said, "You take them!"
That was the beginning of our journey to create Bebe Simon's Online Archive, a collection of Bebe's "Focusing for Life" workshop manual, "Dining Room Table" sayings, various notes, articles, brochures, and of course, all the documents she saved from her participation in many International Focusing Conferences. Bebe's archive team consists of Lisa Hodorovych and me. I met Bebe in 2015 at the International Focusing Conference in Seattle, WA, USA. We quickly became friends. There were some publishing projects that Bebe wanted to do, and I needed a publication facilitator. I got in touch with Lisa who is the owner of a publication production company in New Jersey (how perfect!), and the rest, as they say, is history!

We began by publishing an updated version of Bebe's book How I Teach Focusing -- Discovering the Gift of your Inner Wisdom (now titled Discovering the Gift of your Inner Wisdom -- How I Teach Focusing), and then started work on this archive project. Bebe's inimitable style and her love of Focusing that shines through her work built a fondness and a deep respect in Lisa, which made the completion of this archive all the sweeter. We hope you find value in Bebe's archive, just as we have found such treasure in our friendship with Bebe.
For now, the archive holds only Bebe's works, but among her papers are many articles written and published by other Focusers. These are not included in the archive for reasons of copyright protection. If you are the author of something Bebe loved, or if you know of something and have the authority to give us permission to include it, please contact us and let us know how you would like to proceed. Email us at focusingforlifebybebesimon@gmail.com.
You can find Bebe Simon's Online Archive at https://bebesimon.wixsite.com/focusingforlife. The archive is available to everyone at no cost, and will continue to be supported online in that way for the foreseeable future. Along with the archive, we have included a few photos of Bebe and her friends, as well as links to her other works including her book and her DVD conference presentation.
We hope that this archive is not only a loving tribute to our dear Bebe Simon, but also a model that others might use to build their own online presence so that the genius of Focusing is shared as widely as possible.
Finally, if you are interested in sending a greeting to Bebe, cards are most welcome, especially with a photo of you to help her remember. You can contact us at the email above for mailing information.
Barbara Dickinson has been a Certified Focusing Professional since 2009, residing in Bedminster, NJ, USA, with her dog and 2 cats.

Lisa Hodorovych is an author and owner of Quoth the Writer, LLC, residing in Whippany, NJ, USA, with her husband.

---

International Body Psychotherapy Journal Featuring Articles about Focusing and Gendlin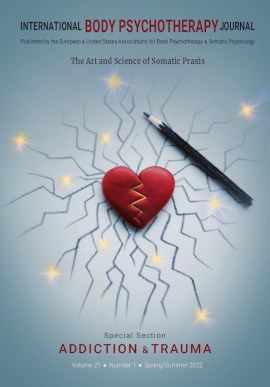 The new issue of the International Body Psychotherapy Journal is out. This peer-reviewed journal is jointly published by the US Association of Body Psychotherapy (USABP) and the European Association of Body Psychotherapy (EABP). TIFI is an organizational member of the USABP, and many of our active Focusing community are as well.
This issue is focused on trauma and addiction, and features a
Guest Editorial by Jan Winhall
, and there are a number of other articles by or about leaders in Focusing, including:
The Proactive Twelve Steps: A Mindful Program For Lasting Change
Treating the Heart of Addition in Women with Focusing and Chinese Medicine
Revolutionizing Addiction Treatment
Embodied Presence
Treating Trauma and Addiction with the Felt Sense Polyvagal Model

Special Offer!
The USABP Journal is offering a $25 discount
towards USABP membership to our readers.
This offer expires September 30.
Please use discount code: EVENTMEMBER
 

---

DO YOU KNOW HTML? FOCUSING VOLUNTEER NEEDED
The International Focusing Institute is seeking a volunteer for a short-term project on our website which requires knowledge of html. This project will take approximately 40 hours of work. You would be able to do this at your own schedule, though we would like it done within about 2 months from when you begin. We will show you exactly what's needed. If you know html well, you should find this a fairly straightforward task, but of course we'll be ready to support you to and meet with you as needed.

This is a volunteer position. Thank you for considering helping out TIFI in this way. Please write to us at [email protected] with the subject line "HTML volunteer" to indicate your interest and we'll get back to you. Thanks!
---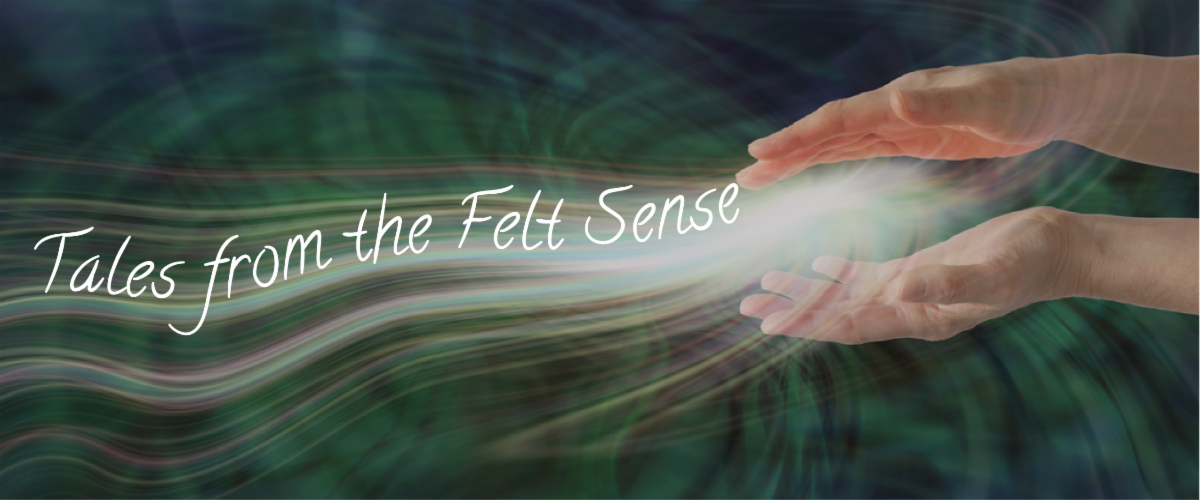 Your letters, notes and short stories have inspired us to create this new section for our newsletter: Tales from the Felt Sense. Here is our first one:

From Jim Schultz, USA

While visiting Dobbs Ferry, New York, I was watching and learning about the felt sense by Focusing and observing my three grandchildren. The seven-year-old and nineiyeareold were describing their experiences while the three-year-old was watching and wondering what to say. Grandpa was laughing and learning all the way.
~~~~~~~~~~~~~~~~~~~~~~~~~~~~~~~~~~~~~~~~~~~~~~~~~~~~~~~~
 
If you have a tale or short story (50-150 words) We'd love to receive it! We are looking for stories that are inspiring or empowering, motivating or touching, humorous or uplifting, fun or moving.
 
To send us your tale, please do the following:

-- Put "Tales from the Felt Sense" in the subject line
-- Be sure your story is between 50-150 words
-- You are welcome to send your story in any language.
Please include the English translation as well.

Please send your tales to: [email protected]
---
Procedure for Addressing Concerns


The International Focusing Institute has a working policy on how it will respond when individuals who are members of TIFI contact us with concerns about a Certified Focusing Professional (CFP/Trainer), Coordinator, Coordinator in Training, TIFI staff person, or a member of the Board or ILC.

Thank you to the International Leadership Council (ILC) for having developed this policy. It's been in effect for several years now, but we wanted to remind you of its existence.

This process is in lieu of a Code of Ethics and is available on the TIFI website in ten languages: English, Spanish, German, Chinese, Dutch, Japanese, French, Portuguese, Italian, and Hebrew.

---

Milestones
We are happy to congratulate the following new Certified Focusing Professionals (including Trainers and Focusing-Oriented Therapists) and Proficiency in Partnership Awards (PFP). Congratulations to each of them on their achievement. We wish them all the very best in their ongoing endeavors!  
---
New Certified Focusing Professionals
Heather Corcoran, USA
Coordinator: Charlotte Howorth

Diego Oscar Cuenca, Argentina
Coordinator: Monica Iturraspe

Derick Deal, USA
Coordinator: Charlotte Howorth

Thea Dodge, USA
Coordinator: Charlotte Howorth

Iuliana Arina Dogaru, Romania
Coordinator: Charlotte Howorth

Cristina Franceschin, Italy
Coordinator: Patrizia Bonaca

Rod Francis, USA
Coordinator: Charlotte Howorth

Natascia Graham, Italy
Coordinator: Patrizia Bonaca

Hadas Lustman, Israel
Coordinator: Yarden Kerem

Dorothy Marks, USA
Coordinator: Charlotte Howorth

Helena Marusko, Slovenia
Coordinator: Jeffrey Morrison and Mateja Vrhunc Tomazin, CiT

Luisella Rosso, Italy
Coordinator: Olga Pasquini

Efrat Wiesel, Israel
Coordinator: Yarden Kerem

Xinyi Zhu, China
Coordinator: Shaun Phillips
Proficiency in Focusing Partnership Awards (PFP)
Kyle Brown
Cely Russo
 
---

The International Focusing Institute | 15 N. Mill St., Suite 210, Nyack, NY 10960