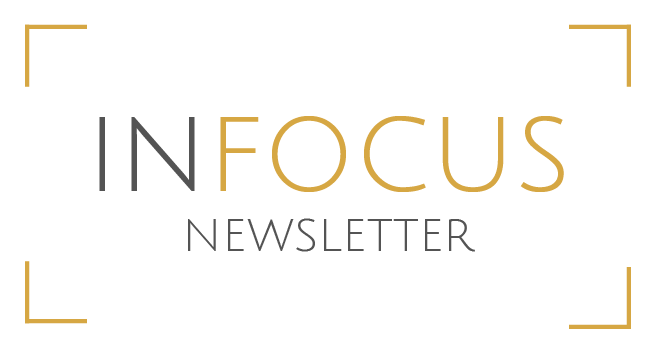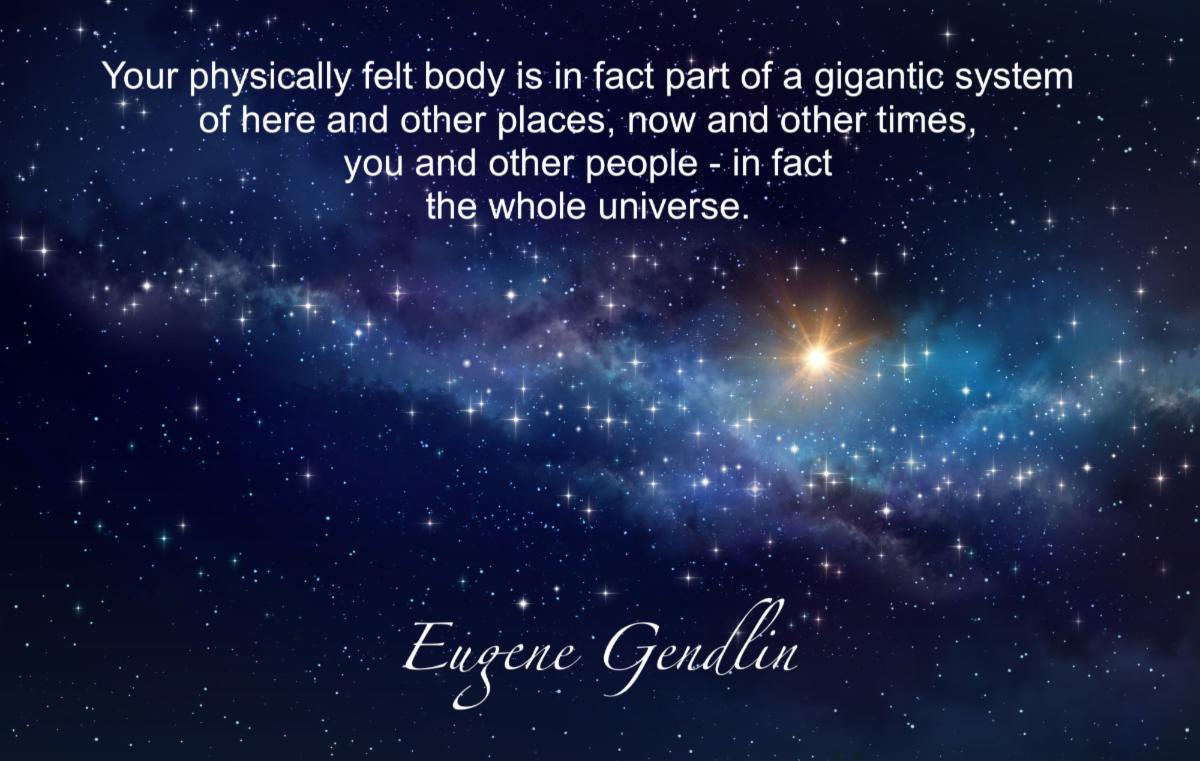 ---

Saturday May 22nd 8:00 am until Sunday May 23rd 8:00 am EDT

Join Focusers around the world for a Focusing Marathon!
For 24 hours, beginning at 8am Eastern Daylight time on Saturday, May 22, experienced Focusers will be on Zoom to offer you a taste of felt sensing and an opportunity to connect with one another!

Each hour will offer a brief felt sensing experience with just enough instruction to orient the newcomer, and given in the language indicated on the schedule with English translation. Newcomers and experienced Focusers alike are invited!

---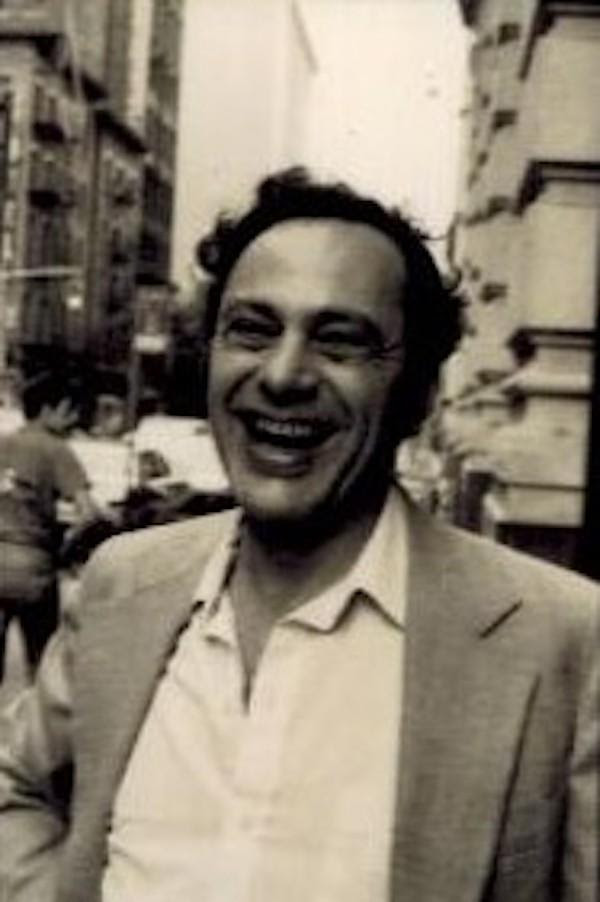 Expanding Gendlin's Legacy
The Gendlin Symposium was a great success.

The work of the Gendlin Research Center cannot continue without your support - help us maintain and expand on Gendlin's legacy.
We want to fund more great research and host more great symposia in cooperation with leading universities!

We are making plans for a massive crowd-sourced research project which we hope you'll be a part of (details to come later in the year), but none of it can happen without your generosity.
Please give what you can to keep the work going strong!
Visit focusing.org/donate to give to the Gendlin Center for Research, look for the drop down menu at the bottom of the page.

Thank you!
 

---
GENDLIN SYMPOSIUM

Report from Board President, Nelle Moffett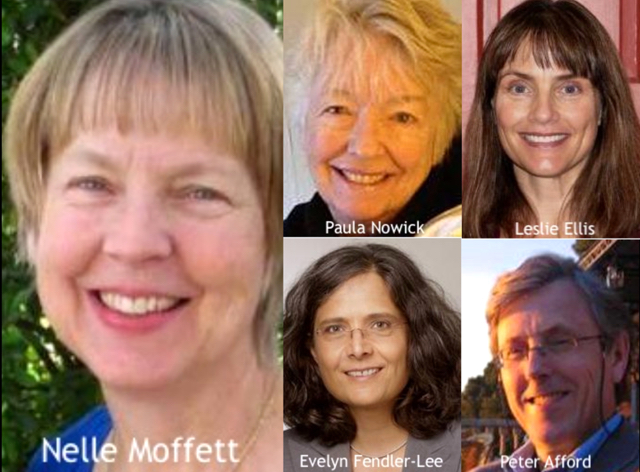 Wow! We are celebrating the successful completion of the very first Gendlin Symposium which was held in partnership with Seattle University. While the practice of Focusing, and more recently the practice of Thinking at the Edge (TAE), have been the most visible aspects of the Institute, the Gendlin Research Center has been quietly gaining strength in its mission to support public awareness of Gendlin's philosophy in academic circles. Here is a description from the TIFI website:

"Shortly after Gene Gendlin's death in 2017, the Board of the Institute passed a resolution to create an initiative within the International Focusing Institute to promote high level academic research to build on Gene's legacy. While we normally say the "Gendlin Research Center," the full name is The Eugene T. Gendlin Center for Research in Experiential Philosophy and Psychology."

In the last few years, the Gendlin Research Center has awarded two grants to fund specific research projects and just this month, the second major initiative of the Gendlin Research Center manifested in a conference entitled, "Saying What We Mean: A Symposium on the Works of Eugene Gendlin" in cooperation with Seattle University Philosophy and Psychology departments. At our monthly Board meeting, held a week after the Symposium, we got to hear and share details of the event and celebrate the public launch of this aspect of our mission.

Congratulations to the guiding members of the Gendlin Research Center and to the many volunteers who helped to make this Symposium such a huge success.
 
---

Gendlin Symposium 2021 - Staff and Volunteers
Gendlin Research Center:
Rob Parker
Joao Messias
Kevin Krycka
Mary Jeanne Larrabee
Akira Ikemi
Leslie Ellis

Symposium Planning Committee:
Kevin Krycka
Eric Severson
Jim Risser
Leslie Ellis
Elizabeth Cantor
Melanie Korpi
Catherine Torpey

Plenary Presenters:
Donata Schoeller
Eric Severson
Bob Scharff
Ed Casey

Participant Papers:
Mary Jeanne Larrabee
Claire LeBeau
Elaine Webster
Akira Ikemi
Greg Walkerden
Gonçalo Moreira
Evelyn Fendler-Lee
Naohiko Mimura
John Newman
Michael Mookie Manalili
Gudbjörg R. Jóhannesdóttir
Luke Jaaniste

Participant Papers cont'd:
Monika Lindner
Donata Schoeller
Ole Sandberg
Sigridur Thorgeirsdottir
Steinunn Hreinsdóttir
Bob Fox
Robin Chalfin
Yasushi Kuba

"Poster Session" Presentations:
Riley Paterson
Hideo Tanaka
William B. Gomes
Mark Knickelbine
Yael Teff-Seker
Luke Jaaniste
Maria Emanuela Galanti
Lisa S. Banu
Sean Ambrose
Nikole Koumoutsos
Kaleb Sinclair
Jonathan Wallis
Jan Puc

Moderators:
Eric Severson
Mary Jeanne Larrabee
Jim Risser

Translators:
James Doga
Florentina Sassoli
Mariana Písula
Joao Messias

 

Tech hosts, tech/recording support
and other help:
Melanie Korpi
Kamila Jacobs
Vera Lyngmo
Derek Maynard
Darryl Diptee
Agnes Windram
Gabriela Riveros
Kati Singh
Evelien Kroese
Kamila Jacobs

Watch Party leaders:
Mary Jennings
Elaine Goggin
Rachel Hendron
Nicole Cerulli

Staff of TIFI and Seattle U

TIFI:
Elizabeth Cantor
Melanie Korpi
Kamila Jacobs
Catherine Torpey
Nicole Cerulli

Seattle U:
Karen Bystrom
Kevin Krycka
Jim Risser
Eric Severson
When the ever-youthful Eugene Gendlin passed away in 2017, it was clear to many that his work was far from done. Indeed, after the recent Symposium honoring and extending his work, it is clear that his ideas and spirit remain relevant, vibrant, and energized. Co-hosted by the Gendlin Center of the International Focusing Institute and the departments of Psychology and Philosophy at Seattle University, the conference theme was taken from the title of one of Gendlin's posthumous publications: "Saying What We Mean: A Symposium on the Works of Eugene Gendlin."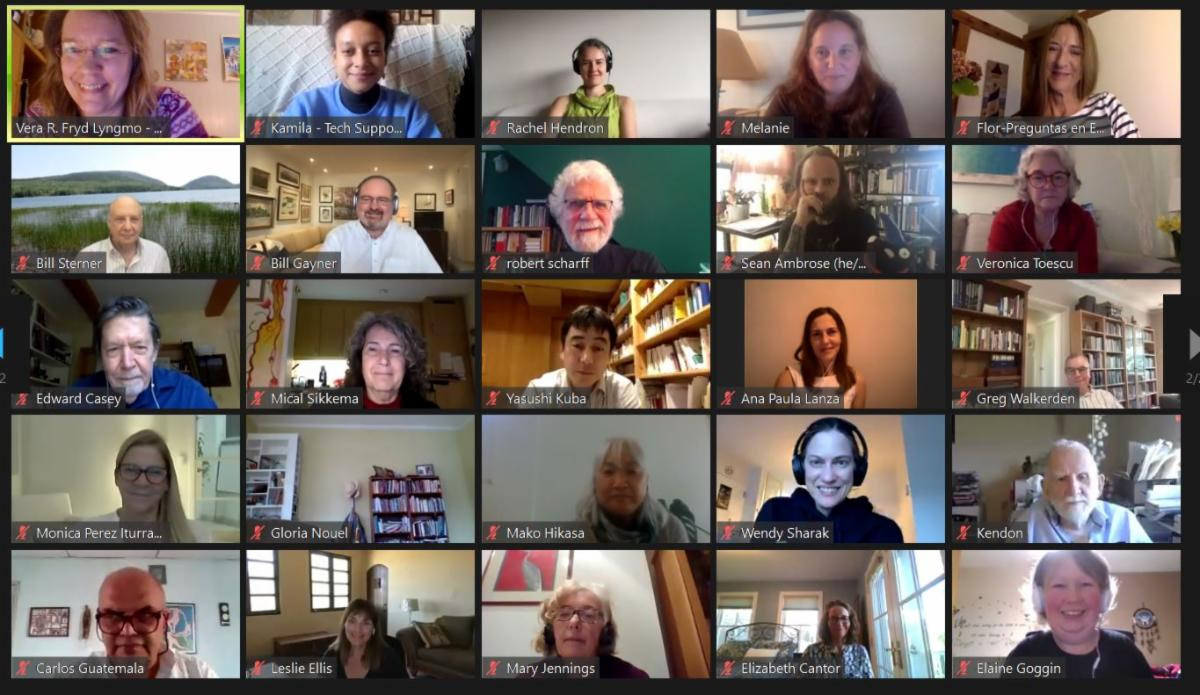 The gathering, which was originally envisioned to be a small, in-person symposium on the campus of Seattle University, was dramatically transformed by the challenges of the pandemic. Thanks to the tremendous infrastructure of The International Focusing Institute (TIFI), what took place was a remarkable international convergence around the work of Gendlin. From April 8-10, a wide array of diverse scholars from around the world offered insights and explored important aspects of Gendlin's work. With about 200 participants from over 30 countries, the symposium shrunk the world for a weekend. The resulting papers, panels, and conversations all honor and extend Gendlin's legacy.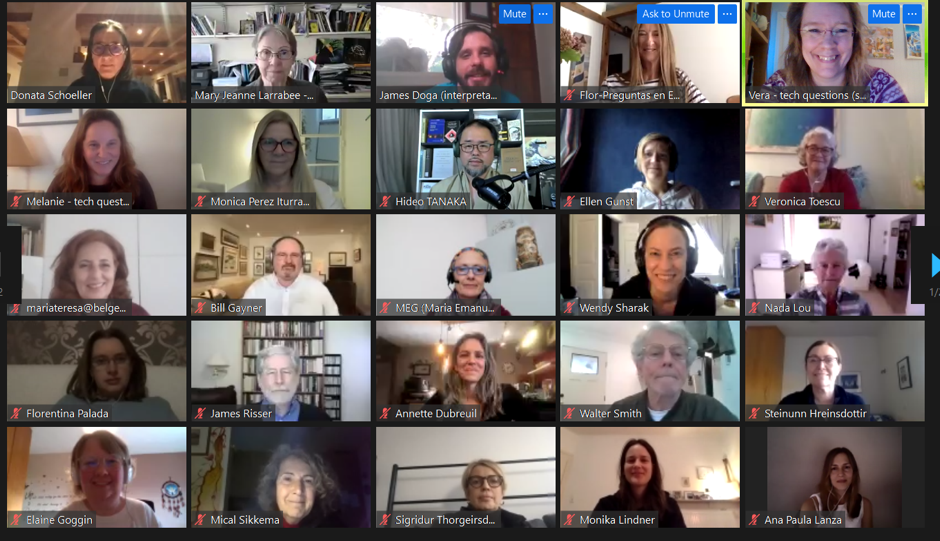 Edward Casey and Donata Shoeller are the editors of the recent publication of Gendlin's essays, Saying What We Mean: Implicit Precision and the Responsive Order (Northwestern University Press 2017), and leading scholars involved in the study of Gendlin's work. Both Casey and Shoeller provided compelling plenary addresses, along with philosophers Robert Scharff (Professor of Philosophy Emeritus at the University of New Hampshire) and myself. These plenary addresses honored Gendlin's desire to see both theory and practice constantly evolving and reshaping as they are carried forward into new times, new scenarios, new places.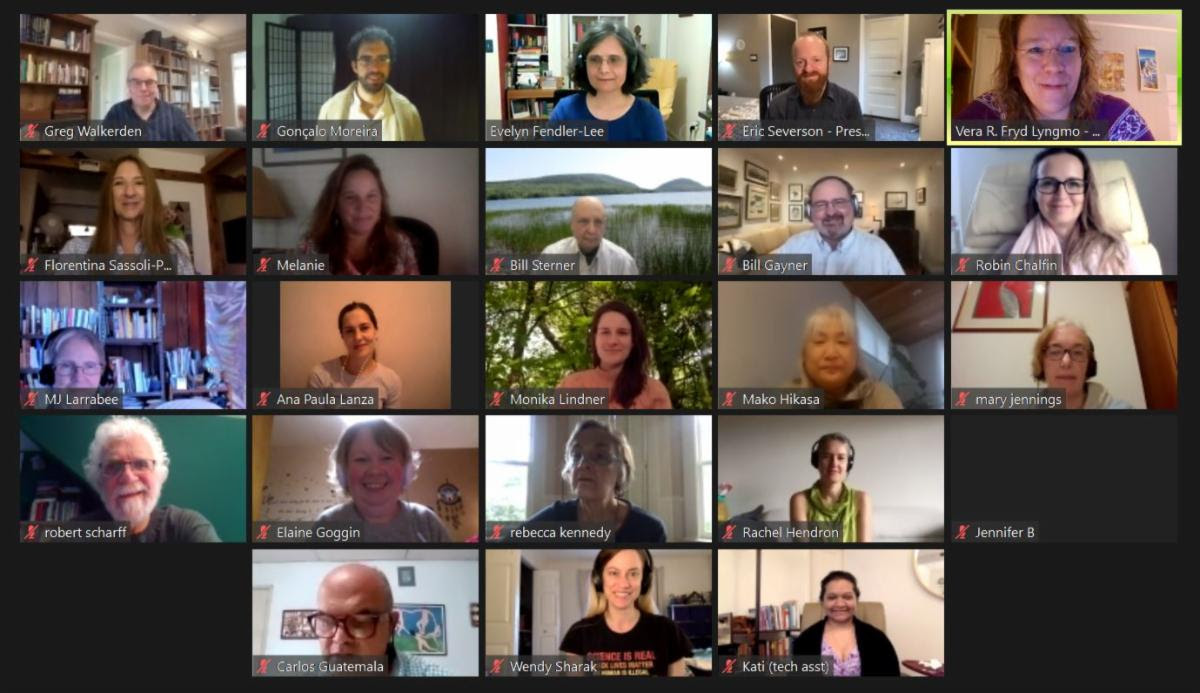 The gathering featured four paper sessions and one panel discussion, along with 10 independent papers that were recorded as videos and uploaded to the conference website. The paper sessions included dynamic applications of Gendlin's model and ideas to the fields of psychotherapy, spirituality, critical race theory, Focusing practice, Buddhism, and gender studies. A panel using Gendlin's process model and Focusing practice contemplated our shared (and individualized) environmental crisis. Gendlin was a rigorous philosopher and the participants in this weekend symposium honored this aspect of his work by highlighting his philosophical insights and turning them toward new times and new problems.
| | |
| --- | --- |
| | Eric Severson is a philosopher specializing in the work of Emmanuel Levinas. He lives in Kenmore, Washington and teaches philosophy at Seattle University. |
---
Post-Registration is Open for the Gendlin Symposium
Watch these 10-minute preview videos
of the Gendlin Symposium plenary sessions.

To access the full versions, please click the register button below.

Registration open through July 31, 2021.
Plenary sessions are also available in Spanish

DONATA SCHOELLER

"Reflecting a freedom to make sense on the
basis of a Process Model"
ERIC SEVERSEN

"Is Responsibility Implicated"
BOB SCHARFF

Gendlin on Starting From Experience .... and
Knowing When You Do
ED CASEY

"Feeling, Meaning, Body and Emotion
in Gendlin's Thought"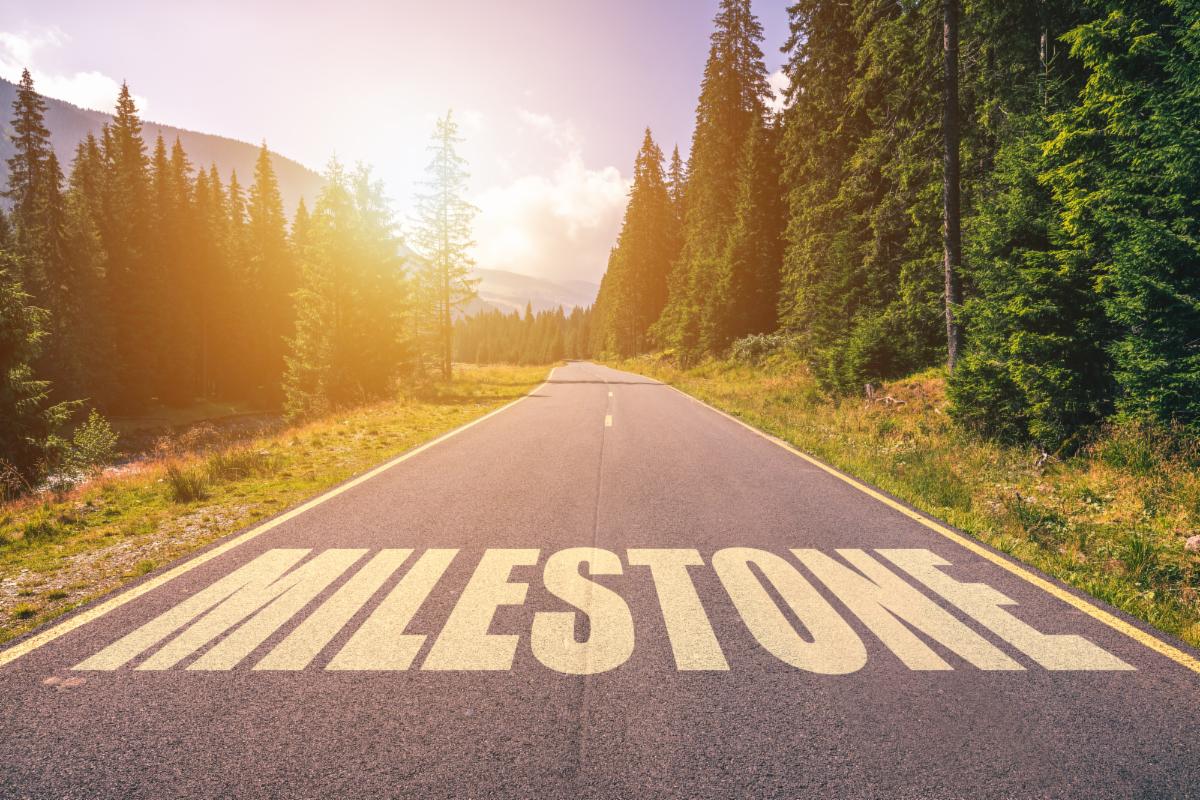 We are pleased to congratulate the following new Coordinators and Coordinators in Training to the International Focusing Institute.

We wish them all the very best in their ongoing endeavors! 
New Coordinators
 

 

Carolina Ades, Argentina Español
Mentoring Coordinator - Mónica Perez Iturraspe

Carolina Ades is the Director of EmpowerSer and FocusingOnline.com.ar. She has co-created Cartas Expresivas ES, a powerful tool for personal and professional development. Living around the world for 24 years have led her to create a communication model based on Gene's philosophy to improve the process of communication with her colleague Muricio Gutierrez Nebuloni. She teaches Focusing in Spanish, English and Italian, organizing Focusing activities and workshops around the world.

Lourdes Ortiz, Puerto Rico Español

Mentoring Coordinator - Edgardo Riveros
Support Team - Maria Luiza Rocha de Andrade, Ana Lidia Mafra de Oliveira

With a master's degree in social work and a certification in Pastoral Theology, Lourdes is also certified in the methodology of The Cabarrusian School for Human Fullness. She has served as a missionary and social promoter in disadvantaged communities in Latin America, and has worked with Hispanic immigrants
in the United States.

She worked as coordinator of the Children and Counseling Program at the Julia de Burgos Protected House dedicated to offering services to victims of domestic violence. She is currently the director of the Institute
for Human Development.

Lia Zagers, Belgium Netherlands

Mentoring Coordinator - Nada Lou

Lia works in Belgium as a psychologist, psychotherapist, Focusing Trainer and Coordinator. Focusing has become her guide. Her goal is to make Focusing accessible to everyone, regardless of background. She also guides her students to spread Focusing in their diverse worlds. In art and nature Lia finds help for inner connection and Focusing has become a step stone to daily life. She considers the PFP award as an opportunity for more people to find TIFI recognition and connection.
---
New Coordinators in Training
Katherine Kot, Hong Kong
Florentina Palada, Romania
Georgeta Niculescu, Romania
Serge Prengel, USA
---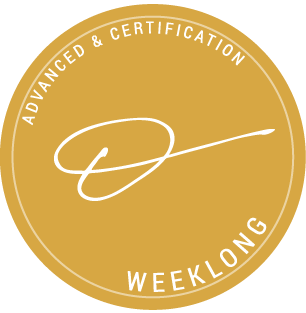 The Advanced and Certification Weeklong

Certification Fee Discount!
If you paid your certification fee with TIFI after January 2017
and have not yet attended the Weeklong, we will deduct $300. 
Please email [email protected] before registering to apply this discount.


The International Focusing Institute | 15 N. Mill St., Suite 210, Nyack, NY 10960