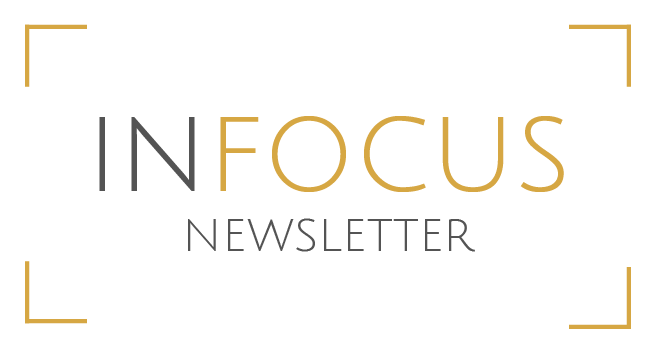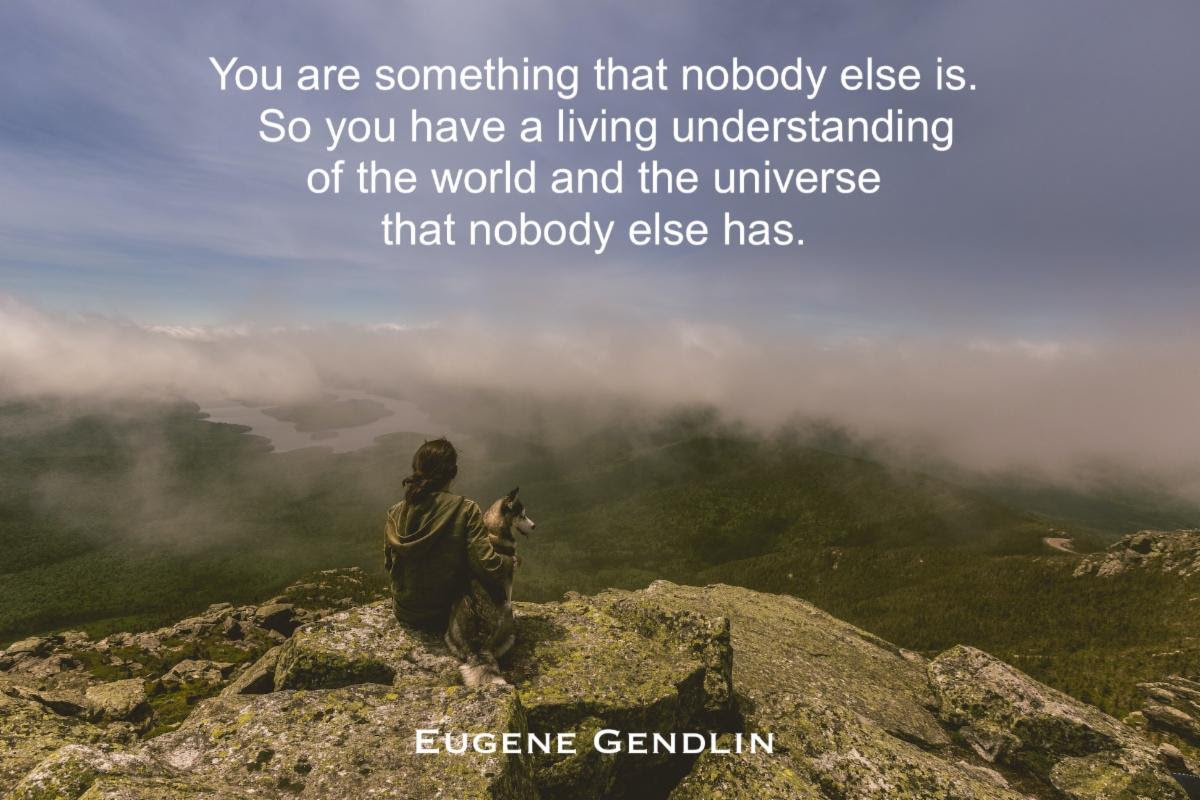 ---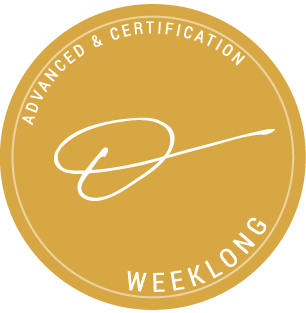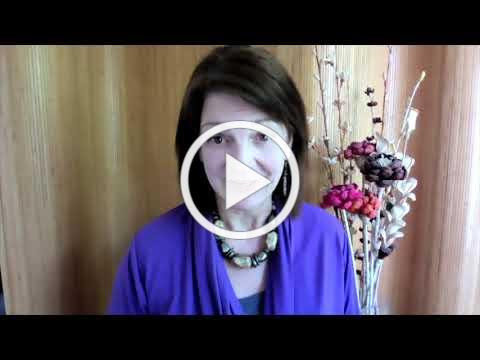 At the Weeklong you can...

Reinvigorate

or launch your work

Deepen

your skills or learn new ones

Experience

a variety of cultural perspectives

Strengthen

the foundation of your life-long participation in our global Focusing community

---


Help Replenish Scholarships to the Weeklong!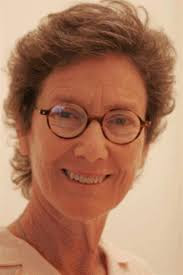 The Weeklong is a key moment in the life of a Focusing Professional. It is designed to warmly welcome advanced Focusers into the life of this amazing international community. One recent attendee from South America said about her Weeklong experience: "At the Weeklong, Focusing becomes your whole life for a week. It creates energy like a nuclear reaction. The Weeklong put Focusing in a whole new context for me; it's not just a technique, it's something bigger."
Help to make this important experience available to all!

Dr. Janet Klein (pictured above) was an important and beloved teacher at the Advanced and Certification Weeklong throughout the 1990s. Not only did Janet envision a strong international community with trainings available to all, but she gave a great deal of herself to make that vision a reality. She would frequently pay for students to attend if they did not have sufficient resources.

We warmly invite you to partner with us in continuing Dr. Klein's legacy. Dozens of people from all over the globe have been able to attend the Weeklong thanks to many donations (both large and small). Funds for the Dr. Janet Klein scholarship have gotten quite low. If it weren't for the lower cost of the online Weeklong these last two years, funds would have run out this year.
Please help us continue to bring the Weeklong experience to as many Certified Focusing Professionals as possible and
give what you can
to replenish our scholarship funds!
Visit focusing.org/donate

To give the Dr. Janet Klein Fund, look for the dropdown menu at the bottom of the page.



Thank you!

---
 


Eugene Gendlin Receives 
Lifetime Acheivement Award
from the
American Psychological Association
Dr. Theopia Jackson from Division 32 of the American Psychological Association (the Society for Humanistic Psychology) wrote to The International Focusing Institute with this wonderful news:

On behalf of the Society for Humanistic Psychology, Division 32, it is my pleasure, as this year's Awards Chair, to inform you that the Executive Board have unanimously voted to present Dr Gendlin the 2020-2021 Memorial Award for Lifetime Achievement: given to an individual in recognition of distinguished lifetime contributions to humanistic psychology.
 
The award will be given at an online event on
Sunday, June 6, 2021.

All are welcome to attend.

---
The Board Welcomes Two New Members

As we enter June, the Board is experiencing several transitions in membership. At the May meeting, we celebrated the contributions of Leslie Ellis as she completes her three-year term on the Board. Leslie will continue to work on the Gendlin Center for Research Steering Committee. We also voted to accept two new members to the Board: Darryl Commings from the USA and Florentina Sassoli from Argentina. Darryl and Florentina had been identified, interviewed, and recommended to the Board by the Nominating Committee, and the Board agreed wholeheartedly with their recommendation.

Florentina began one of her interviews by saying, "I feel very honoured to be asked to contribute somehow to the work of the Focusing Institute. I feel very committed and I do what I can for the Institute." Florentina has previously served TIFI by translating English workshops into Spanish during the last FOT conference and by sponsoring Spanish speaking "Cafecitos." Florentina is a Coordinator who teaches Focusing in her own Focusing school, and is also the President of the Argentinian Focusing Association. She is interested in spreading Focusing to the whole world: "I like getting out from Argentina, being involved in the whole community. I'd be very honoured to represent the Spanish speaking countries."

Darryl is a clergyman working for a non-profit organization in Missouri. He has been Focusing since 1980 and began classes with Ann Weiser Cornell in 2015. He will be completing his certification this summer. He is planning to teach Focusing to the clergy, socially engaged activists, and other persons interested in lifting the human spirit. Darryl is motivated by the question, "How can we make our practice more relevant to communities who suffer from structural racism?" Darryl has done work for several boards and is familiar with what that entails. Most importantly for TIFI, Darryl is a Certified Public Accountant. He is able to assist the Executive Director in the complexities of TIFI's budgeting and reporting to the Board. He says, "I want my service to be meaningful: I would not only do it for diversity, although I really want to see a lot more African American people doing Focusing, but I'd also like many more men doing and learning Focusing."

We are excited to welcome both Florentina and Darryl as members of the TIFI Board.
Darryl Commings

Darryl Commings is a certified public accountant from St. Louis, Missouri USA. He has over 30 years experience in the field. However, his true passion is the human spirit. That passion drew him to Focusing which he combines with social justice activism and embodied spirituality. He is currently studying for his Doctor of Ministry degree (completed his Masters of Divinity in 2017). He believes that Focusing is, and should be, a force for human liberation and he looks forward to bringing all his skills to bear for the TIFI board.  

 

Florentina is a Focusing Oriented Counselor, Focusing Certifying Coordinator and Focusing trainer. She is also the Co-founder of

Focusing Para Todos (Focusing for All),

the Focusing Training School and is President of the

Asociación Civil Argentina de Focusing.

She currently resides in Buenos Aires, Argentina.
Thank You to Board Member, Leslie Ellis
 

We would like to express our appreciation and gratitude to Leslie Ellis for her dedicated service to the Board over the past three years, including Board President and Vice President. She has also been serving on the Gendlin Center for Research Committee and will continue to do so.

To learn more about Leslie, please

click here

for an interview with Leslie from one of our previous issues.
---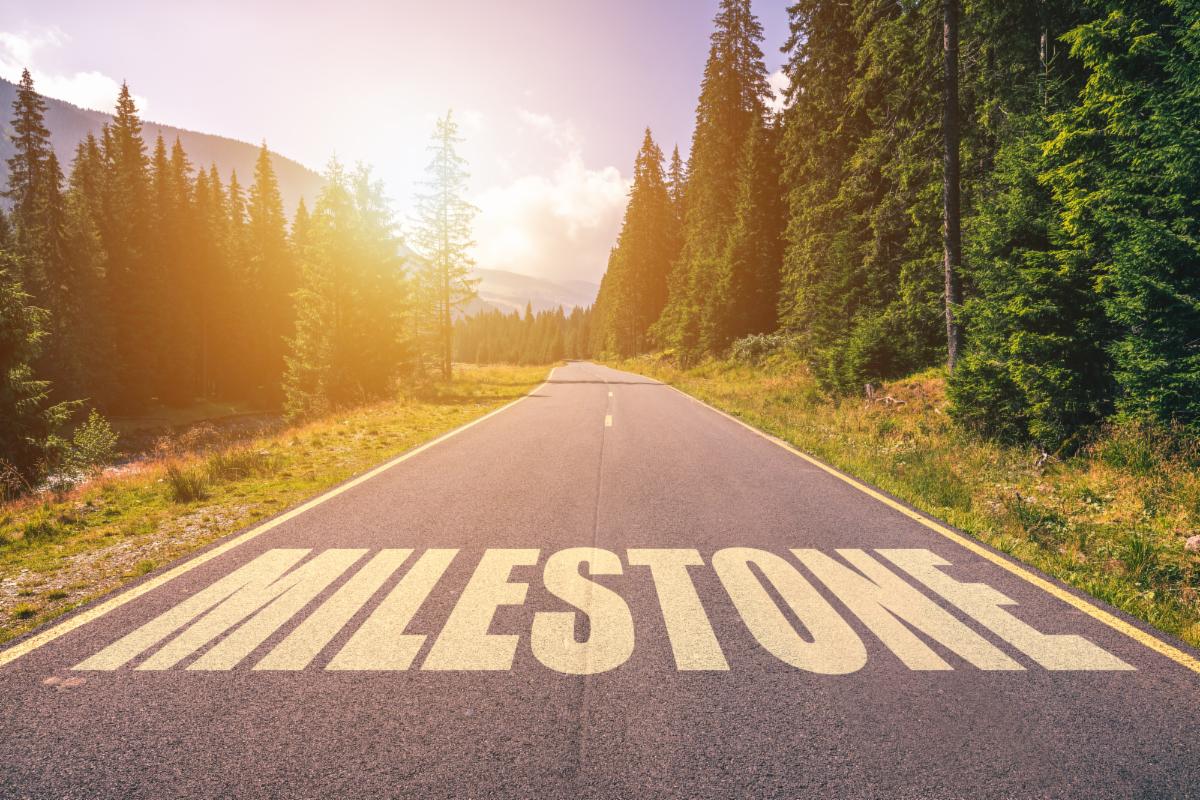 MILESTONES
We are pleased to congratulate the following new Coordinators and Coordinators in Training to the International Focusing Institute.

We wish them all the very best in their ongoing endeavors! 
New Coordinators
 

 

Mentoring Coordinator - Annik Absil 

Julie is a psychologist in social and health institutions in French speaking Belgium and has been for more than 20 years. During her PCA training she discovered Focusing with interest, and decided to train in the Focusing approach. With passionate colleagues, we try to promote the discovery and practice of Focusing, through our association, the GAREF.

 

 

 

Yehudit First, Israel עִברִית
Mentoring Coordinator - Ifat Eckstein 

Yehudit is a qualified Body Psychotherapist, EABP member, group facilitator, Focusing Coordinator, specializing in Somatic Experiencing. She teaches basic Focusing and Focusing qualification courses, as well as unique courses integrating Focusing with deep-tissue bodywork and Social Oriented Focusing. She believes we have an inner personal essence that knows the path to a better life. A life of love, growth and fulfillment and is accessible via Focusing.

 
New Coordinators in Training
Matanel Weissman, Israel
---

Thank you to All of the Focus-a-Thon Volunteers 

Focus-a-thons are a new fundraising and outreach event, geared toward those new to Focusing and open to all. We had over 400 registrants and hour-long Focusing sessions in Norwegian, Italian, Hebrew, German, Flemish/Dutch, Polish, Portuguese, Spanish, English, Japanese, Korean, Taiwanese/Mandarin, Cantonese, Russian, Turkish and French!

If you missed this one, watch for the next one in September!
Leaders


Vera R. Fryd Lyngmo
Olga Pasquini
Anat Lapido
LIat Gross
Liora Bar Natan
Evelyn Fendler-Lee
Claude Missiaen
Darek Tkaczyk
Maria Luíza Rocha de Andrade
Natalia Calviño
Mónica Perez Iturraspe
Florentina Sassoli
Alejandro Juroczko
Heazel Martínez
José I. Salazar
Jane Quayle
Taeko Sakurai
Tsuyoshi Doi
Young Hyun Park
Lindsay Chang
Fanny Ko
Yongwei Xu
Kjell Ribert
Lidia Uschakova
Özlem Mavis
Tobias von Schulthess
Christine Groscarret
Bernadette Lamboy
Harriet Teeuw
Ana Lídia

Translators


François Roussel
Eunsun Joo
Daniela Zane
Lucia Aguilar
Gloria Lau
Gisella Fada
Agaath Heijboer
Zhenxi Liu
Natalia Calviño
Florentina Sassoli



Technical Support


Vera R. Fryd Lyngmo
Mariana Pisula
Elaine Goggin
Matanel Weissmann
Kati Singh
Arnold Zeman
Julia Yu
Miko Brown
Mónica Perez Iturraspe
Sonika Gupta
Taravajra
Therese Ryan
Tomer Haber
Banu Ibaoglu Vaughn
Özlem Mav

The International Focusing Institute | 15 N. Mill St., Suite 210, Nyack, NY 10960