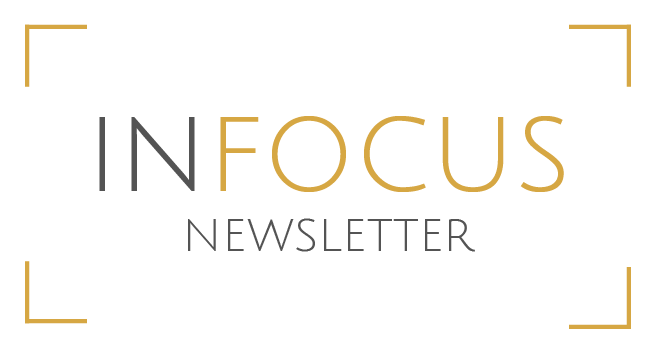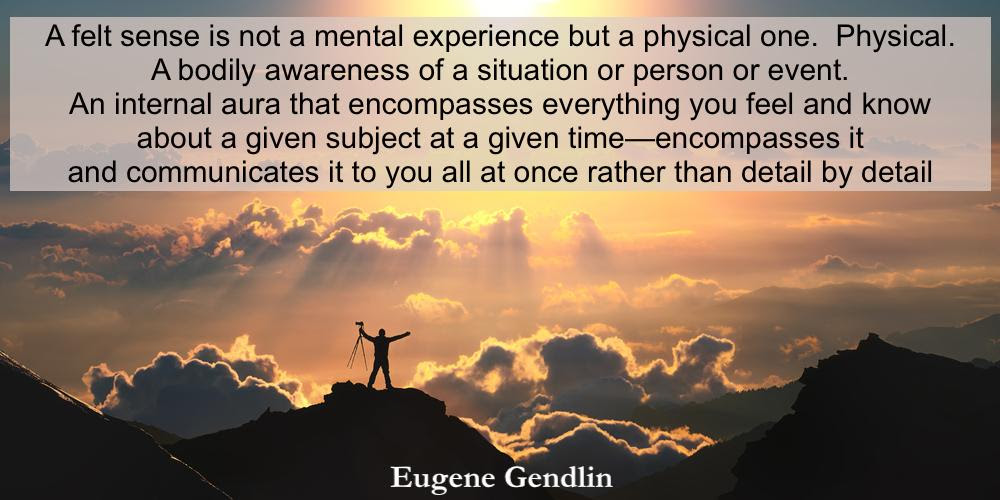 ---

September Focus-a-Thon
Join us for a 24-hour marathon of Focusing!
Registration is now open for the September Focus-a-thon, taking place via Zoom
Saturday September 25, 8:00 am EDT through
Sunday September 26th at 8:00 am EDT

Each hour will be given in a different language (with English translation) and will offer a brief felt sensing experience with just enough instruction for beginners. Newcomers and experienced Focusers alike are invited.

We are still seeking to Certified Focusing Professionals (of any language) to fill some of the hours. If you are certified and would like to lead one of the hours, please contact us!
The full schedule will be posted here as soon as it is available.
Check out the video below!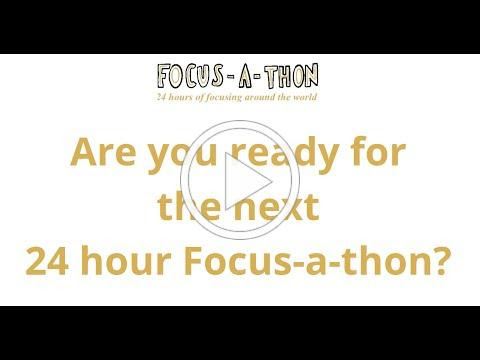 ---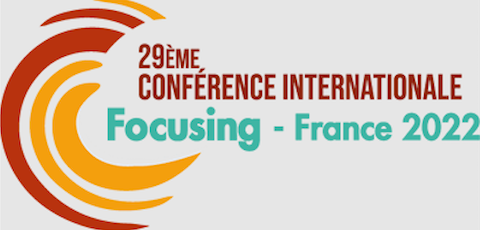 Registration Open and Call for Proposals for the 2022 International Focusing Conference in France
We are excited to announce that registration is now open for the 29th International Focusing Conference! It will take place June 22 - 26, 2022 at the Lou Capitelle & Spa in Vogüé (Ardèche), France.

The theme is "The Conscious Body," and there will be workshops and presentations from Focusers around the world. The conference will also be an invitation to leave the traditional paths of Focusing to discover how the sensitive body can have its full place.

If you would like to give a workshop at the conference, please submit your proposal as soon as possible. The deadline for proposals is February 28, but it will help the organizers plan if proposals begin coming in now. The proposal form is found by scrolling to the bottom of the conference website.

For additional information on the full agenda and to register, click below.

---
Welcoming Massimo Zarghetta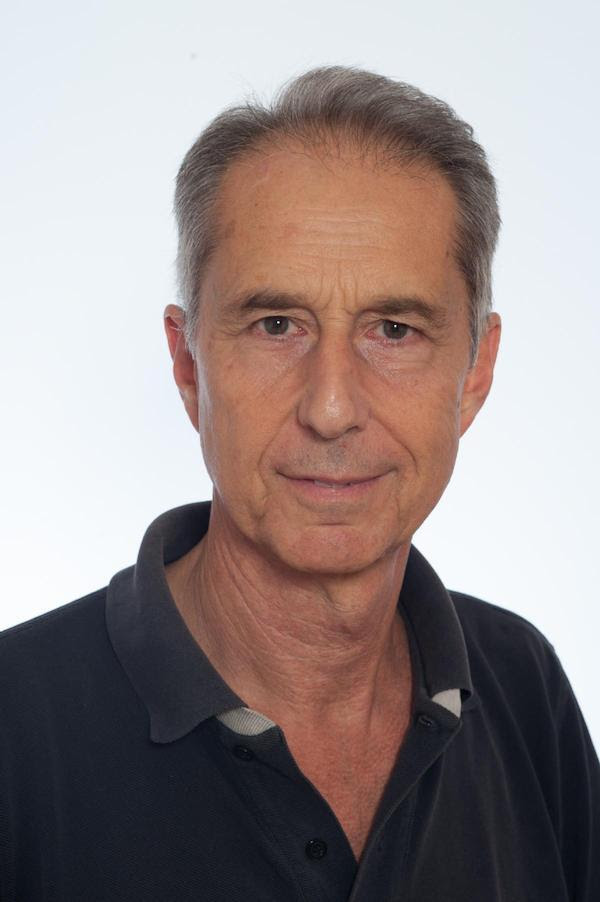 We are excited to extend a hearty welcome to our newest member of the International Leadership Council (ILC), Massimo Zarghetta from Italy.

After making his mark across the globe professionally over 25 years and 12 countries, Massimo Zhargetta turned his attention to his lifetime interest in Eastern psycho-physiological disciplines and the non-profit world. When he began a Rogerian Counselling course, he was introduced to Focusing and began his training, crediting Experiential Listening as his turning point.

His work as a Mindfulness trainer with Emmy Parisi led to their development of an extended mindful-focusing approach which they began teaching in private contexts to groups and individuals. He says Gendlin's Focusing has been his new basis for over a decade.

Click here for Massimo's full bio.


---
Thank You to Sergio Lara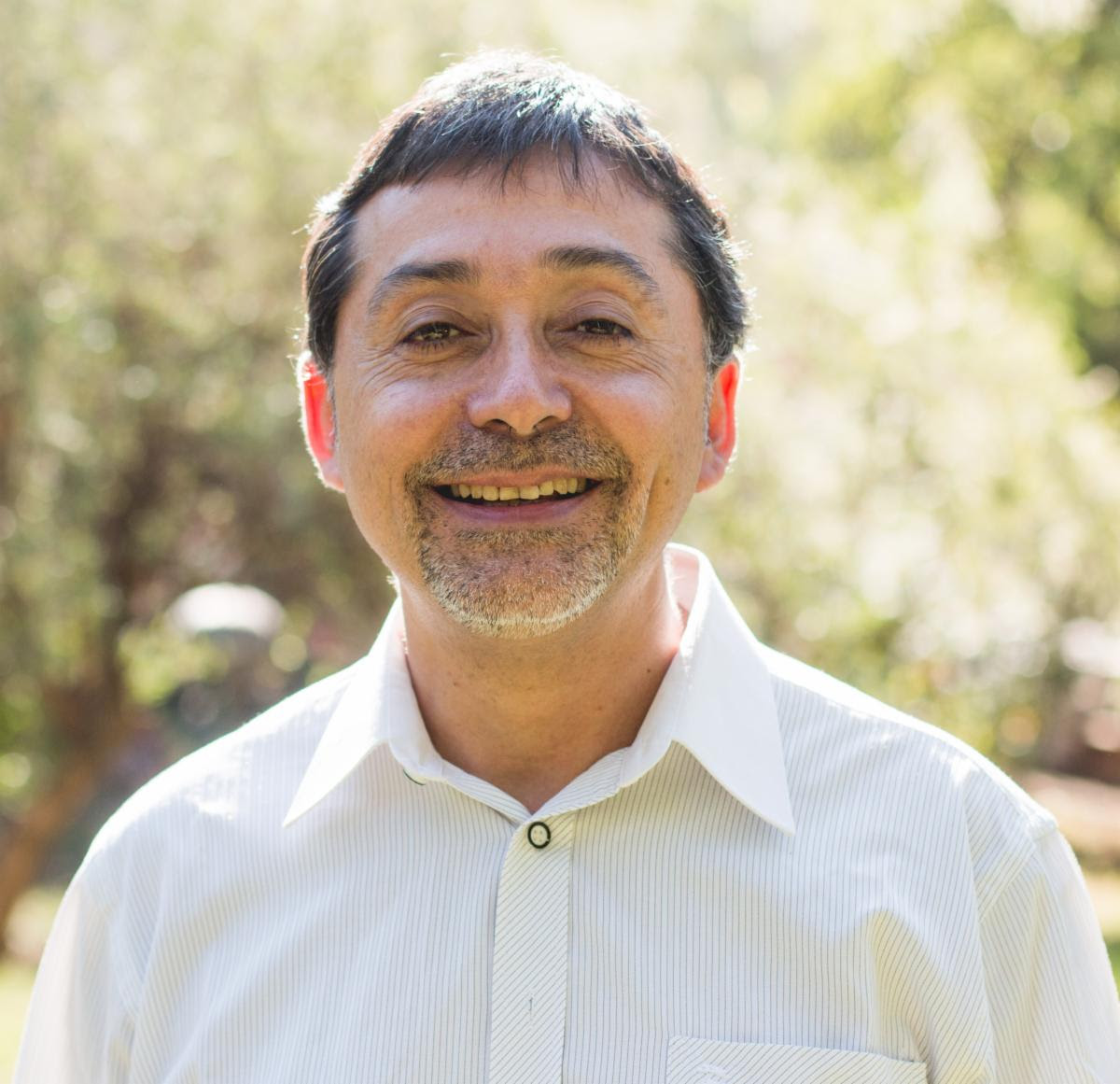 We would like to express our appreciation and gratitude to Sergio Lara for his dedicated service to the International Leadership Council (ILC) over the past seven years. Sergio is the very last of 6 people initially appointed to the ILC back in 2014. We are grateful for his good nature, his wisdom and his perseverance!

To learn more about Sergio, please click here for an interview with him from one of our previous issues.

Thank you, Sergio!
---


MILESTONES
We are pleased to congratulate the following new Coordinators and Coordinators in Training to the International Focusing Institute.

We wish them all the very best in their ongoing endeavors!
New Coordinators
Mentoring Coordinator - Analia Zaccai

Eny Ottini is a Body-Centered Counselor and Focusing-Oriented Therapist from Argentina. She has been a teacher at the Focusing Institute Zona Norte since 2008 and is a co-founding member of the Civil Association of Focusing Argentina (ACAF). She holds a degree in Family Constellations and is also a yoga teacher and is a catechist in pastoral communication.

Guilherme Wykrota Tostes, Brazil Português

Mentoring Coordinator - Sergio Lara Cisternas

Guilherme is a University Professor at the Faculty of Medical Sciences of Minas Gerais where he coordinates two Lato Sensu Postgraduate courses: 1) Existential Humanist Psychotherapy: PCA and FOT; 2) Psychopathology, Phenomenology and Mental Health. Doctoral student in Clinical Psychology. He researches the lived experience of people who have bipolarity. He worked in the psychology department of a psychiatric hospital for 13 years, when he was also a manager.

New Coordinators in Training

Billy Dubery, Canada
---

Weeklong 2021:
Growing Together through Diversity and Exploration
"In ancient times, a philosophy also included a practice. For the first time since then, here is a philosophy which again has a practice. Focusing is that practice… I want to tell you why what you already know is a revolution in philosophy. "

—Gene Gendlin, A Philosophical Car for Focusers, 1999 Model
We teach the practice of Focusing, but many of us don't think we can understand the Philosophy of the Implicit. The 51st annual Focusing Weeklong gave us the opportunity to explore the philosophy from our own experience.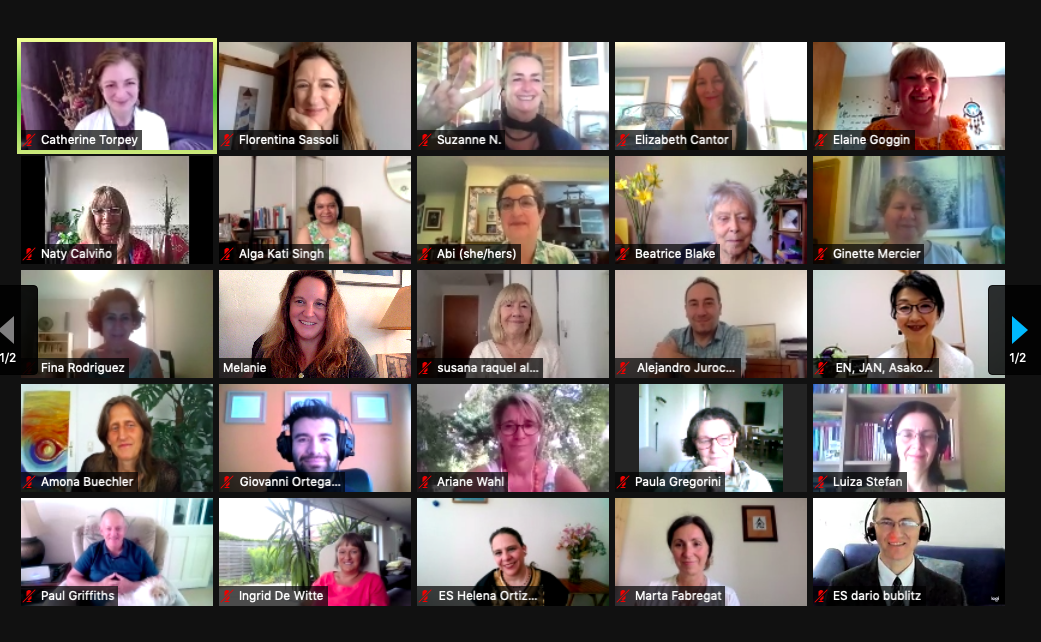 INTERACTION FIRST
We began the Weeklong with the intention of creating an environment with each other where our life processes could grow and flourish. Beatrice Blake's welcome to the Weeklong quoted A Process Model: "The life process (En #2) makes itself an environment in which it then goes on further…(En #3)." During our time together, we co-created a beautiful space with a palpable sense of connection from our locations in 22 countries all over the planet.
Dan Schachter gave us the opportunity to explore the Focusing community's commitment to our "diversity of approaches" by leading us through an experiment with getting a felt sense of the word "diversity." We allowed that felt sense to lead us to a memory of diversity in our lives. After sensing into the remembered situation, we were invited to say something that we know about diversity from that experience. The end result according to one participant was,
"I discovered that I had knowledge I didn't know I had!"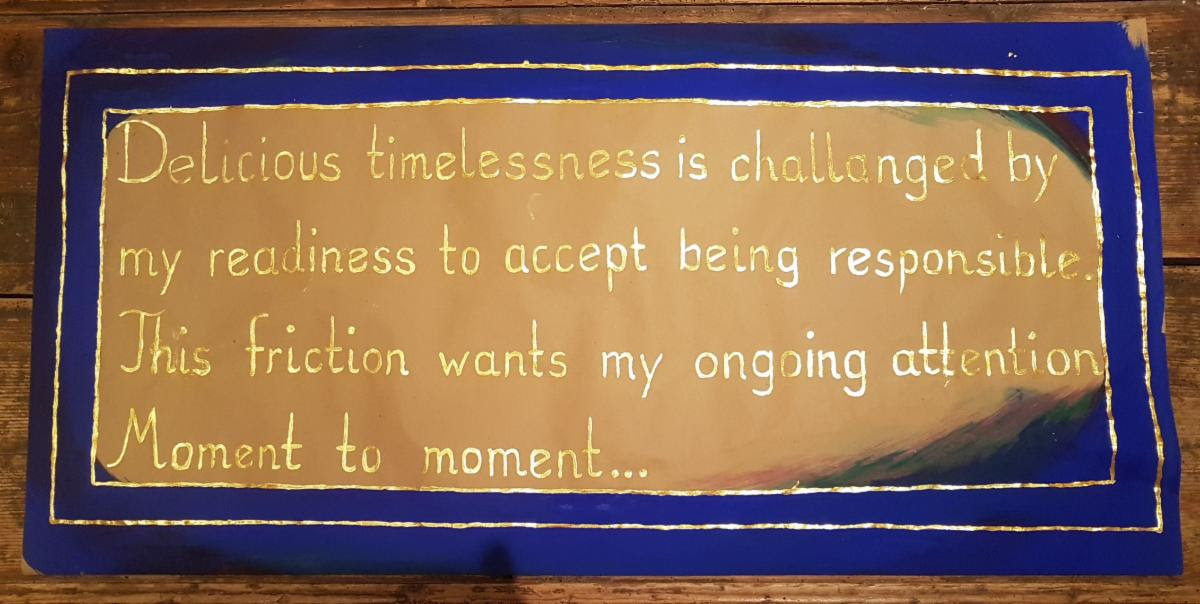 A TASTE OF THINKING AT THE EDGE
Beatrice then drew us further into TAE with the help of Coordinator-in-Training Marta Fabregat, who gave clear examples from her TAE project showing what it's like to think from experience. We were invited to get a felt sense of our own project - something we would like to do or realize in our lives - then allow the felt sense to "hand us" an experience that was somehow related to our project. We Focused with that experience and discovered the knowing that our bodies were carrying from it. As one person said:
"Amazing experience. Seemingly random instances led to really significant insight about my project."
A NATURE WALK - ON ZOOM!
Towards the end of the week, Tom Larkin invited participants to be outside in nature for a Focusing experience. We were offered a series of invitations enabling us to engage in a sensory experience of our surroundings and providing us with the opportunity to experience relating with a being from the more-than-human-world. These direct, embodied experiences facilitated a shift from being observers of the natural world to being relational participants in nature.

The following workshops by the collaborating Coordinators and participants gave further evidence of how Focusing can cross with other modalities and approaches:

Artwork by Amona Buechler, inspired by her experience of the Nature Walk with Tom Larkin
· Florentina Sassoli (Argentina) - Body Pains – Soul Pains
· Nicoletta Corsetti (Italy) - The Interactive Focusing Model of Janet Klein
· Suzanne Noel (Costa Rica) - The H.O.W. We Heal Model for Group Processing
· Alga Kati Singh -(US) Listening from a Cleared Space: The Accompaniment of a Traumatized "Something "
· Nobumori Yagi (Thailand) - Somatic Awareness Exercise to Cultivate Felt Sense
· Susana Raquel Alvarez (Argentina) - Focusing and Movement: Focusing Inner Dance
· Marki Webber (US) - Blind Drawing: a kinesthetic way to explore the felt sense
· Amona Buechler (Germany) - What it means to enhance our being human in the light of the Polyvagal Theory
· Alejandro Juroczko (Argentina) - Resilience as a Source of Leadership

The diversity of the gathering was well expressed in the cross-lingual Focusing activity that has become a tradition at the Weeklong. Here are some comments from participants taken from the chat:

"I feel accompanied despite the difference in languages."
"You feel the music of the words, the micro movements of the body, full Presence to this being in profound connection."
"A joy to slow down and experience our 'withness.'"
"I really experienced that the heart is so universal. I felt I was bathing in magic a bit…in a love container."
A STELLAR TEAM
It takes more than presenters to make an event like the 2021 Focusing Weeklong happen successfully. A versatile translation team enabled Spanish speakers to seamlessly engage in the event; a talented tech team team provided the welcoming virtual space wherein the whole enterprise could take place smoothly; and a dedicated administrative team paved the way for everyone to take our places in the virtual circle. If the weeklong was a ship, then Catherine Torpey was its captain, coordinating the actions of its crew and all the various elements to make the event happen and unfold as smoothly as possible, along with overseeing the certification ceremony.

THE HIGHLIGHT OF THE WEEK: THE CERTIFICATION CEREMONY
The certification ceremony featured priceless interviews with some of the founders of the Institute and the Weeklong: Doralee Grindler Katonnah, Bala Jaison, Jim Iberg, Mary McGuire, and Ann Weiser Cornell. Then there was the chance for everyone present to find their place in the timeline of the history of the Institute.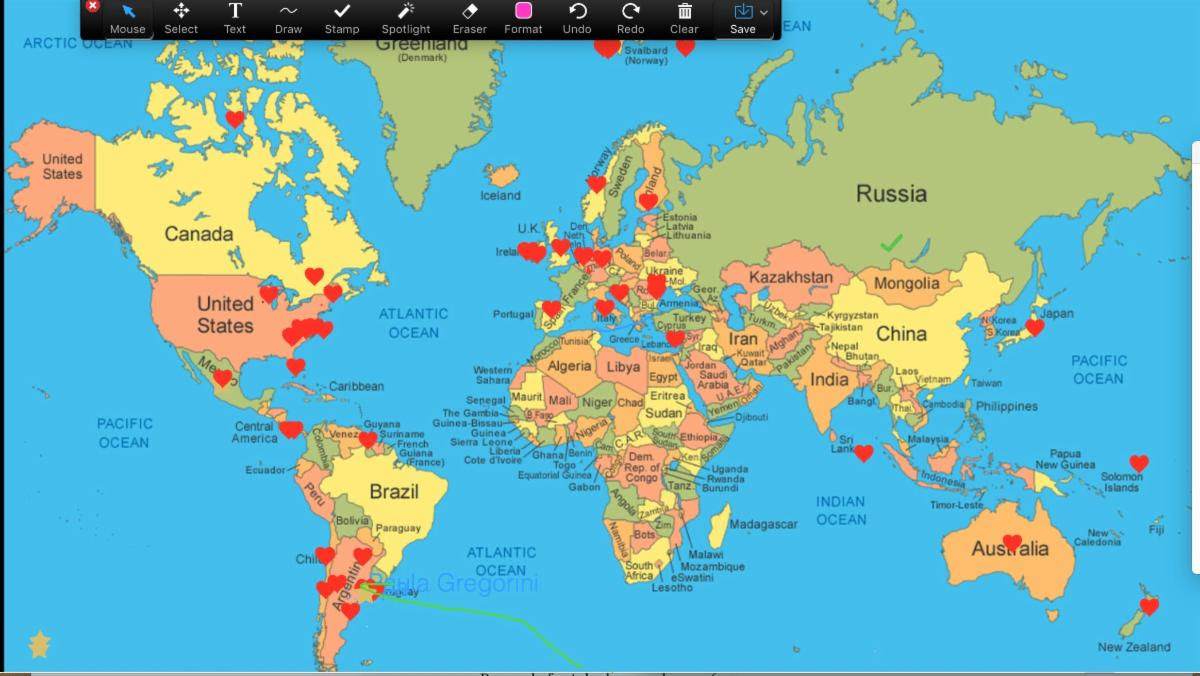 HOME GROUPS
Throughout the Weeklong, the home groups met for two hours each day. Here again there was great diversity, with some groups opting for Focusing exchanges, others opting to stay in the whole group, and others incorporating a mix of both. Within all of the home groups, some participants took the opportunity to invite an attunement at the beginning of each session with each participant lending their unique background and experience to their contribution, including an attunement with horses! Some home groups engaged in exercises like Akira Ikemi's Focusing with Animals while others held an open space for anyone to share in experiential encounter. Deep connections were made along with great learning. Participants spoke of co-creating a "beautiful space" where they could engage easily and safely in heart-felt communication.

FERTILE GROUND
All of this reinforces the idea that commitment to diversity creates a fertile, rich ground for connection.

As the Weeklong drew to a close, the overall feeling was that we definitely had become En #3 for each other. Capturing that feeling into words, TAE teacher Monika Lindner described her experience of the Embodied Critical Thinking program in this way:
"It's like growing together as a forest while becoming more the tree that I am."
---

Poetry and Artwork at the Weeklong 2021:

HABITO LA PAUSA DONDE MIS ENTRAÑAS ME CUENTAN
EL "POR DONDE" SEGUIR
DONDE MI ABRAZO INTERNO
SOSTIENE MIS PARTES
CUANDO ME SIENTO CAER
HABITO LA PAUSA
ESE LUGAR CONOCIDO
E INCIERTO A LA VEZ
DONDE ACUNO LA VIDA
QUE VUELVE A NACER

- Paula Gregorini (Argentina)

I INHABIT THE PAUSE
WHERE MY GUT TELLS ME
THE "WHERE" TO GO
WHERE MY INNER EMBRACE
HOLDS MY PARTS
WHEN I FEEL MYSELF FALLING
I INHABIT THE PAUSE
THAT PLACE FAMILIAR
AND UNCERTAIN AT THE SAME
WHERE I CRADLE LIFE
THAT IS BORN AGAIN

- Paula Gregorini (Argentina)
Artwork by Amona Buechler, inspired by her experience of Dan Schacter's
Diversity presentation


Holding your hand
Connects me with your heart.
Our lives flow together.
We are joined in some mysterious inner way.
Your gentle tender touch envelops me.
We walk together through green forests.
We don't need to say anything.
Communication flows through our joined hands.
I sense your vulnerability.
I adapt my pace to yours.
We are walking in unison
In this eternal moment.

- Paul Daly (Ireland)
---
Thank You to our Amazing Website Volunteers
We want to extend a big thank you to both Christian Mendenhall and Kat Burgess for all of their work this summer, transferring data from our old website to the new website. We put out the call, and they answered it! They were both dedicated to putting in many, many hours of detail oriented work on this project. Our whole team has been impressed by your generosity, your great skill and your excellent work.
Thank you, Christian and Kat!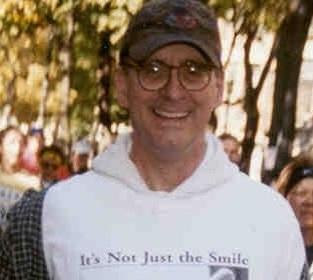 The International Focusing Institute | 15 N. Mill St., Suite 210, Nyack, NY 10960