Part of the Focusing Roundtable Series
Your Hosts
Event Image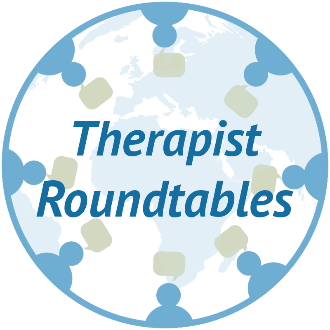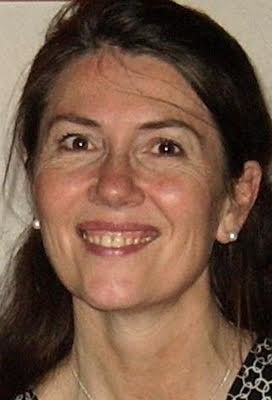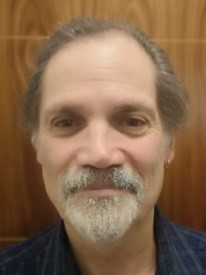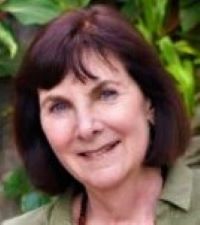 The International Focusing Institute - Mary Anne Schleinich, Steve Moscovitch & Susan Lennox
Where & When
Online
Wednesday, October 12, 2022 1pm - 3pm
Eastern Time
Online Joining Information
A confirmation with the zoom link will be sent to registered participants the week of the event.
Live attendance required - no recording.
Wednesday, October 12, 2022 from 1:00 pm to 3:00 pm Eastern Time
Live attendance required - no recording.
Times worldwide: convert to your time zone
The TIFI Membership Committee is pleased to offer Therapist Roundtables, a Roundtable series designed especially for members who work with clients in therapeutic settings. If you are not a member, please join at this link and then return to this page to register.
Program Description
This Therapist Roundtable will draw from the chapter 22 entitled "It fills itself in" from Gendlin's book, Focusing-Oriented Psychotherapy: A Manual of the Experiential Method (1996), pp.276--282. A copy of that chapter will be sent to you after you register.
In recent years, the attention of the therapeutic community has been more and more focused on the problem of childhood developmental trauma. Developmental trauma, such as abuse, neglect, and/or abandonment, interferes with the infant or child's neurological, cognitive, and psychological development with significant implications for the individual's mental health and well-being in later years.
Contrary to a common belief that adults cannot change what happened in their early years, Gendlin asserts that it is very possible because "The bodily implying is always still there. If it can generate the missing interactional events, it will." (p. 281)
He further explains the conditions under which this filling in can happen. It occurs in the present, in the body, and in the context of a "long term, concretely ongoing interactive process that implicitly provides the reality in which the bodily experience occurs". (p 278-9). Of particular relevance to us as therapists, Gendlin offers concrete advice about how we can best facilitate and support this filling in process in our clients.
Advance preparation: Please read Gendlin's Chapter 22, "It fills itself in" (pp.276-282) in Focusing-Oriented Therapy: A Manual of the Experiential Method. New York: Guilford. You can use your copy of the chapter to mark the sections that stand out for you. Questions you might reflect upon as you read are:
What speaks to me in this chapter?
How does it apply to my own therapy practice or my own life?
Can I recall a particularly good example of how one of my clients experienced this filling in?
How might I apply Gendlin's teachings to make my work with my clients more effective?
At the Roundtable we will spend some time exploring these questions and our own reactions to the reading as it relates to our work with clients. Of course, other issues and ideas may emerge from our mutual exploration during the Roundtable. We look forward to a rich and enlightening conversation.
Who might be particularly interested in attending this Circle?
Therapist Roundtables are intended to serve the needs and interests of a specialized subset of our membership community who use or have used therapeutic modalities deepened by Focusing. Current and former therapists are welcome, including psychotherapists, counselors, coaches, somatic practitioners, spiritual directors, occupational or physical therapists, nurses and the like. If you have an area of interest, curiosity or passion that you would like to explore in a future Circle, please let us know.
CONNECTION>CONVERSATION>COMMUNITY
What to expect from Therapist Rountables: Each Therapist Roundtable is designed to promote informal peer-to-peer conversation. Rather than acting as expert presenters, the Hosts will serve as conversation moderators to encourage sharing and exploration of the topics from the participants' own perspectives. All participants' sharings are welcome and valuable, no matter what level of experience or knowledge you have on the topic. To preserve the nature of informal conversation, the program will be offered live only and no recordings will be available. Registration is limited and on a first-come, first served basis. Participants are encouraged to create follow up opportunities for connection among themselves after the Roundtable.
About your hosts:
Mary Anne Schleinich, MPS, BScOT is a counselling body psychotherapist in private practice in Calgary and online. She is certified with the Canadian Counselling and Psychotherapy Association and The International Focusing Institute as a Focusing Oriented Therapist. She integrates 14 years of work as an OT in palliative care, somatic psychotherapy with Bill Bowen and Internal Family Systems classes and group work.
Steve Moscovitch, MSW is a therapist in Winnipeg, Manitoba, Canada. He has been a Certified Focusing Trainer since 2002 and has integrated Focusing and a Focusing orientation into his work in individual, couples and family therapy for 20 years of his 38-year career. Other significant recent trainings are Emotion Focused Couple Therapy and Internal Family Systems.
Susan Lennox, PhD, CPC, is a psychotherapist and coach in private practice in Westminster, Colorado. She is a Focusing Coordinator and has been a Certified Focusing Professional since 2000. In her practice Susan integrates Focusing and Internal Family Systems into her work with clients with developmental trauma.
Registration Details
Registration Closes: Tuesday October 11 at 12:00 pm (noon), or when the Roundtable is full, whichever is sooner.
Zoom: This conversation will take place on an online video conference service called Zoom. Please attend by computer so that we can have your video presence as well as your audio. Calling in by phone is also possible but not preferred.
Price: The co-hosts are volunteering their time in order that this program may be brought to members of TIFI at no charge.
PLEASE NOTE: When you register, you will receive an email indicating your registration was processed. If your dues are current, we will complete your registration and email instructions to join the event within a few days of the start date. If you know your dues are not current, or if you are not yet a member, please go to the membership page to pay your dues or join and then return to this page to register. Membership page: http://focusing.org/membership
2022-09-08T04:00:00 - 2022-10-11T16:00:00