Part of the Focusing Roundtable Series
Your Hosts
Event Image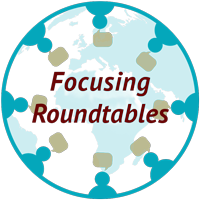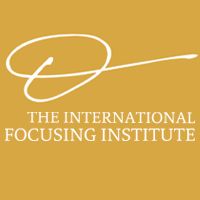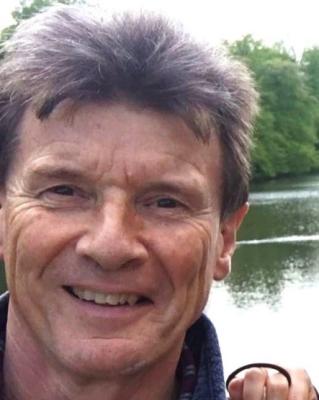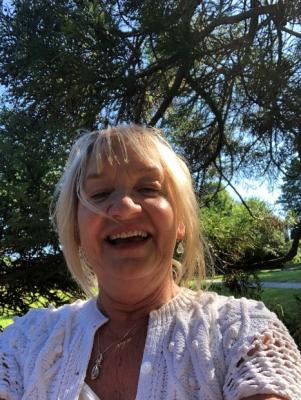 The International Focusing Institute - Gordon Adam & Marie McGuigan
Where & When
Online
Tuesday, February 21, 2023 2pm - 4pm
Eastern Time
Online Joining Information
A confirmation with the zoom link will be sent to registered participants the week of the event.
Live attendance required - no recording.
Tuesday, February 21, 2023  from 2:00 am to 4:00 pm Eastern Time
Live attendance required - no recording.
Times worldwide: convert to your time zone
The TIFI Membership Committee is pleased to offer this series of Focusing Roundtables, designed especially for members of the Institute. If you are not a member, please join at this link and then return to this page to register. This program will afford members a valuable opportunity to engage in casual peer-to-peer conversation with other members who share Focusing-related interests.
Focusing and Poetry
"Poems show us that we are both more and less than human, that we're part of the cosmos and part of the chaos, and that everything is a part of everything else." Julia Casterton
Gordon and Marie will initiate a conversation on how a poem, combined with Focusing, can act as a powerful portal into deeper aspects of being human, or help us connect with other than human dimensions, which includes everything in the 'natural world,' but also that which 'lies beyond.' Different territories open up with different poems (and different companions): sometimes deeply and intimately personal; sometimes definitely trans-personal, including 'the bigger picture,' collective conscious or unconscious, archetypes, deities, the universe. There seems to be no limits to what might open up.
Together, we will explore how bringing a resonant poem into the Focusing space 'opens it up' and brings awareness of a deeper, and often emotional resonance, relevance and meaning of the poem.
Who might be particularly interested in attending this Roundtable?
This Roundtable is intended for anyone who knows Focusing and has any level of interest in poetry – whether this is a mild curiosity, or whether you are yourself a poet and would like the opportunity to bring a Focusing attention to your own work.
Gordon and Marie have both been involved in hosting informal sessions on Focusing and Poetry for some years and are pleased to share their experience with members and encourage them to consider how Focusing might enhance the whole experience of reading and/or writing poetry.
CONNECTION>CONVERSATION>COMMUNITY
What to expect from Focusing Rountables:  Each Focusing Roundtable is designed to promote informal peer-to-peer conversation. Rather than acting as expert presenters, the Hosts will serve as conversation moderators to encourage sharing and exploration of the topics from the participants' own perspectives. All participants' sharings are welcome and valuable, no matter what level of experience or knowledge you have on the topic. To preserve the nature of informal conversation, the program will be offered live only and no recordings will be available. Registration is limited and on a first-come, first served basis. Participants are encouraged to create follow up opportunities for connection among themselves after the Roundtable.
About your hosts:
Gordon Adam
Gordon lives in Bristol, UK, and is passionate about both Focusing and the power of Focusing community. He has held an open monthly 'changes type' Focusing group in Bristol and run 5-day Focusing retreats on Dartmoor and in the Southwest for the last 14 years. The retreats combine Focusing with periods of silence, immersion in the natural world and temporary community. Gordon is also editor of the British Focusing Association (BFA) newsletter and co-creator of the BFA Focusing Community Camp. He has been bringing poems into his Focusing sessions, with powerful effect, for nearly as long as he's  known how to Focus – this led to running a series of very successful online 'Focusing with Poetry' workshops during the Covid lockdowns. Gordon also works as a homeopath and homeopathic teacher/supervisor.
www.focusing.org.uk/Gordon-Adam
Marie McGuigan
Marie lives in Belfast, Ireland with her husband and has three children and three grandchildren. Her hobbies are reading, poetry, music and being in nature.
Marie worked for twenty-three years as a nurse specialising in caring for patients and families with chronic and life limiting illnesses. It was through this experience she trained as a counsellor. She was fortunate to have a clinical supervisor who was also the Focusing Coordinator in Northern Ireland. She began to use Focusing in her clinical practice and became certified as a Focusing Professional in 2013. Recently she has delivered Focusing with Poetry with  co-host Elaine Goggin on a  bi-monthly basis, for members of the Irish Focusing Network.  Integrating her love of both poetry and Focusing has been a sheer joy and an inspirational experience. Marie is the lead on the Poetry Corner of the Irish Focusing Network website  at focusing.ie.  where you can listen to poems being read,  accompanied by beautiful videos and  focusing reflections.
Registration Details
Registration Closes: Monday February 20 at 12:00 pm (noon), or when the Roundtable is full, whichever is sooner.
Zoom: This conversation will take place on an online video conference service called Zoom. Please attend by computer so that we can have your video presence as well as your audio. Calling in by phone is also possible but not preferred.
Price: The co-hosts are volunteering their time in order that this program may be brought to members of TIFI at no charge.
PLEASE NOTE: When you register, you will receive an email indicating your registration was processed. If your dues are current, we will complete your registration and email instructions to join the event within a few days of the start date. If you know your dues are not current, or if you are not yet a member, please go to the membership page to pay your dues or join and then return to this page to register. Membership page: http://focusing.org/membership
2023-01-19T05:00:00 - 2023-02-20T17:00:00