Focusing Level Three and Four
Your Hosts
Event Image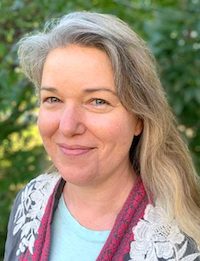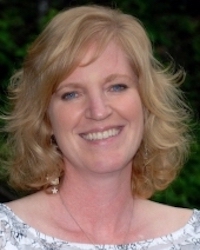 Jinevra Howard and Carol Nickerson
Where & When
Online via Zoom
9 Wednesdays, 10:00 AM to 12:00 PM
Pacific
Online Joining Information
Details provided upon registration.
Take the second half of the Inner Relationship Focusing Training Program developed by Ann Weiser Cornell. Go deeper into Focusing and Focusing partnership. Learn the skill of guiding sensitively and awarely. Interactive advanced Focusing training by Zoom for 9 weeks, includes partnership practice.
Includes videos, demos, readings, discussion, group exercises, and individual sessions. Partnership Proficiency Recognition awarded on completion.
Inner Relationship Focusing is an approach to Focusing developed by Ann Weiser Cornell and Barbara McGavin, and is based on cultivating an inner state of calm, curious acceptance toward all aspects of the self, including stressful and judgmental thoughts and all sorts of emotions and body sensations.
What You Learn In Part Two
Mastery of the structure of the process so you're able to improvise

How to nurture positive feelings as a resource (both for yourself and in working with others)

More ways to help yourself (or a partner) when feeling overwhelmed by strong emotional states

A step-by-step way to build the skills to guide another person through the process, starting with your classmates

Understanding the most typical block to Focusing: getting stuck with a "feeling about a feeling," (eg, not liking being afraid) – and how to help yourself and other people shift this experience

How to turn things around so your inner critics are on your side

A wider understanding of the concept of "body" and what makes our bodies so wise

How to let go of "rules" and still do Focusing — staying true to what is essential
Hear from students who've taken the course
"There are few moments in a person's life when one simple decision changes everything for the better — choosing Focusing is one of those moments. If you want to learn how to tap into your body's wisdom, improve your quality of life, creativity, and problem-solving, Focusing is a game-changer." ~ Darryl D.
"For the first time, with Focusing, I feel like I'm safe enough inside to feel all of my emotions. It's so empowering for me to be able to learn how to hold myself with compassion and patience. In most practices, you need a therapist in order to get to this depth. I think one of the true strengths of Focusing is that after just a couple of courses, you have access to the process for yourself." ~ Emma Gran
"I feel like I fell into this course at exactly the right time. With every exercise, I learned new things about myself and my fellow humans. Internal walls and barricades, some I hadn't been aware of, have melted, shifted, and bathed me in lightness and peace. If you decide to take this course, you'll be in the company of the kindest, most generous people you'll ever meet - some will be the instructors, but many will be your fellow students." ~ Jerene G.
Registration Information
Join us for our next course:
Dates: September 20 - November 15, 2023
Times: 9 Wednesdays, 10 AM to 12 PM Pacific