Your Hosts
Event Image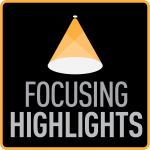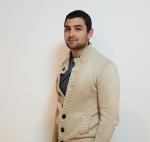 Your Hosts
Event Image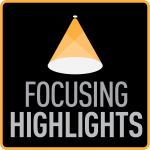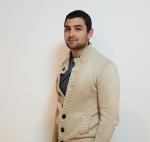 Where
Online
Online Joining Information
After registering you will receive information about how to join the live webinar. All registrants will also receive a recording of the class.
Saturday, March 14, 2020 from 11:00am to 1:00pm Eastern time
Times worldwide: Click this link for your time.
Registration closes Saturday, March 14 at 8:00 am Eastern Time
(class will be recorded for participants; no special computer skill or equipment required)
Clearing a space enhances concentration, calmness, Focusing practice, and allows us to place our attention on one task while also keeping the richness of the wide vision of our lives.
Most of us juggle a lot of stuff: work, relationships, studies, kids, personal projects, etc. In a juggling routine when we try to work on one thing, another thing jumps up and disturbs our consciousness. While most of us also believe that if we put our problems at a distance it means we are avoiding or forgetting about them, clearing a space allows just the opposite to happen. By putting all the issues in some space away from us, in a place we can get back to when we want or need, a space forms where our body regains its power. From this new space and power we can put our focus on each and every one of these issues and carry them forward to the rightness that lies within them.
In this class you will experience "Clearing a space" in its simplest form, as well as two additional ways of incorporating it into your morning routine. Matanel will share Gendlin's philosophy that lies at the core of clearing a space, and there will be time for your questions and sharing.
This class is open to everyone. Some experience with Focusing may be helpful but is not required. The video link will be to an easy to use website called Zoom. In this webinar format, you will see the teachers and host, but you will not be seen. You will be able to ask questions during the webinar by typing them.
You will need to have a computer/mobile device. Calling in by phone is also possible but not preferred. All registered participants will be sent a link to the video recording approximately two weeks following the class. So if you are unable to attend in person, you will still be able to view the class.
Bio
Matanel Weissmann is a Certified Focusing Trainer from Israel who teaches Focusing based on Gendlin's philosophy. He also volunteers as a Focusing facilitator at the Soroka hospital oncology department and has recently completed his B.A. degree in Psychology and Philosophy.
Registration Details
Matanel is offering this class to support The International Focusing Institute. This live online class is pay-what-you-can. The suggested payment for US residents is $30.
If you need to give less, that's fine, but we do require each participant to give something. Please give extra if you can!
Thank you for supporting the Institute.
2019-12-05T13:00:00 - 2020-03-14T12:00:00
PLEASE NOTE: Soon after registering, you will receive a confirmation letter which includes the instructions on how to join the event.