Focusing Highlights is a series of interactive, online pay-what-you-can classes.
Your Hosts
Event Image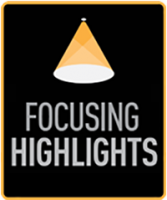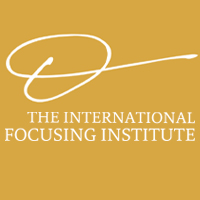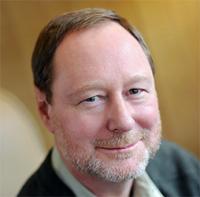 The International Focusing Institute - Jeffrey Morrison
Where & When
Online (Class will also be recorded)
Saturday, July 23, 1pm-3pm
New York time
Online Joining Information
After registering, an email will be sent with the confirmation. If you don't see the email please check your Junk/Spam/Promotions folders.
Saturday, July 23, 2022 from 1:00pm to 3:00pm New York time
convert to your time here

Class will be recorded for all registrants and available for viewing for one month.
We have all been wounded. Our gifts are often buried below trauma, oppression, and shame. Even when we experience our deeper self it can feel re-wounding as we try to step into our biggest self. Trauma can isolate us and hold us back; it can also be something that initiates us to a deeper experience of Self and connection to others when we can find our gifts and share them with others.
Following a brief overview of trauma from a Focusing-Oriented Therapy (FOT) perspective, participants will be invited to explore their own life experiences that have been wounding and others that were enlivening, in search of their implicit gifts.
Therapists and other healing professionals will experience how Presence, guided inquiry, and Focusing can facilitate safety, regulation, and connection. This ultimately leads to unwinding wounds and finding gifts, strengths, and resources for growth.
While open to all, this class is ideal for skilled Focusers, therapists, and other healing professionals. Materials needed: Pen and paper.
We use Zoom videoconferencing for our online classes. In this webinar format, you will see the presenter and host, but you will not be seen. You will be able to ask questions during the webinar by typing them. Highlights presenters may at times invite a small number of participants to unmute or to join them onscreen during the webinar (optional).
You will need to have a computer/mobile device. Calling in by phone is also possible but not preferred. All registered participants will be sent a link to the video recording approximately two weeks following the class. So if you are unable to attend the live webinar, you will still be able to view it for one month.
Bio
Jeffrey Morrison, MA, LMHC, Focusing-Oriented Psychotherapist and Focusing Coordinator, lives and practices on Vashon Island, Washington. He specializes in working with complex trauma and teaching Focusing-Oriented Therapy (FOT) to therapists and other healing professionals. He has developed a Training Program, which blends Focusing, mythology, mindfulness, and other embodied practices for unwinding trauma and restoring wholeness. www.seattlefocusing.org/training-program

Jeffrey is the founder of the Seattle Focusing Institute, which is dedicated to teaching Focusing, meditation, Trauma Releasing Exercises, movement practices, and more. His second year program in FOT and complex trauma begins in September and is open to experienced Focusers by permission. www.seattlefocusing.org
Registration Details
Jeffrey is offering this class to support The International Focusing Institute. This live online class is pay-what-you-can. The suggested payment for US residents is $30.
If you need to give less, that's fine, but we do require each participant to give something. Please give extra if you can! Thank you for supporting the Institute.
Refunds: A full refund minus a $15 administrative fee (regardless of the registration fee paid) for cancellations 14 days before the start date. Cancellations less than 14 days before the start date are nonrefundable.
Registration Policies: TIFI reserves the right to cancel, change and alter the program if necessary. Participants authorize TIFI to use their name, statements and likeness without charge, for promotional purposes in publications, advertising, video, web, new media, or other formats. Please note that the class will be recorded and may be distributed to a wider audience. By registering for this course with the Institute, and in consideration of the right and opportunity to participate in and contribute to the Institute's classes, for the purposes of its control of all video and/or audio recordings thereof pertaining to uses serving our purposes and goals, in enrolling in this session you acknowledge and agree to the Institute's ownership of all rights in such classes, including all rights under copyright therein. In no circumstance shall any portion or clip posted or displayed exceed 3 minutes in duration. If you plan to use, post or display any portion or clips of these recordings, including posting these to a website or to a social media platform or portal, you agree that you will seek and obtain the prior approval of the Institute.
2022-06-01T12:00:00 - 2022-07-28T13:00:00
PLEASE NOTE: After registering, an email will be sent with the confirmation. If you don't see the email please check your Junk/Spam/Promotions folders.