Your Hosts
Event Image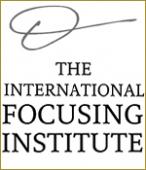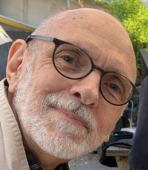 Your Hosts
Event Image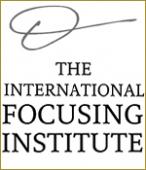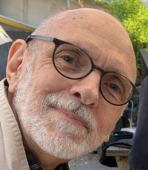 The International Focusing Institute - Rob Parker
Where & When
2pm-4pm on four Wednesdays October 27, November 3, 10, 17, 2021
Eastern (NY) time
Online Joining Information
Soon after registering an email will be sent with information on how to participate in this course.
PLEASE NOTE: This class ended on November 17 but you may complete a post registration which will give you access to all recordings and resources until February 28, 2022.
An interactive 4-session course facilitated by Rob Parker.
Live sessions on Wednesdays: October 27, November 3, 10, and 17, 2021 at 2pm-4pm Eastern (NY) time.
RECORDINGS
Each session will be available prior to the next session (except in the case of unexpected technical difficulties).
All registrants can access the recordings until February 28, 2022.
Recordings will include Rob's lectures, Q&A and group discussions.
The Experience of felt sensing is in many ways at the heart of Focusing and of Gendlin's philosophy of the implicit. But how well do we understand this experience? For example, how is it that the body can "know" something that the mind does not? Isn't "knowing" supposed to happen in the brain?
Using lecture, discussion and experiential exercises, this course will explore Gendlin's understanding of felt sense, and along the way we will also explore his understanding of consciousness, meaning, and life. Thus it will also be a good introduction to Gendlin's philosophy. And if you are already familiar with Gendlin's philosophy, this series may help you carry your understanding forward in a new way.
Session 1
We will discuss the relationship between science and philosophy, and why current science cannot explain the felt sense. How philosophy can help science, and how Gendlin starts off on different ground than current science.
We will then explore some basic concepts such as body-en, implying, and carrying forward. It is interesting that although implying is

a

central concept in Gene's philosophy, he has never given a clear definition of it. We will discover why not.
Session 2
Armed with these basic concepts we will explore two new concepts, versioning and re-recognizing. These will enable us to go far beyond modern science, to think about the actual experience of feeling, perception, and consciousness.
Session 3
We will use what we have learned so far to understand verbal consciousness, our sense of self, and social reality, in a new way.
Session 4
In our final session, we will pull everything together to understand Focusing: how is it that our "body" can "know" something that the "mind" does not, what is a felt sense, and what is Focusing.
Prerequisite: This is for people who have experienced Focusing and are curious to know more about it. A background in philosophy is not necessary.
About Your Facilitator
Rob Parker, Ph.D. is a psychologist, philosopher, and Zen practitioner.
As a psychologist, Rob specialized in helping both victims and perpetrators of psychological trauma. He developed and directed one of the first hospital based treatment programs for sexually abused children, an outpatient treatment program for domestic violence, and an alternative-to-detention program for adolescent sex offenders. He has also served as an expert witness and court-appointed therapist in child abuse cases, and as a consultant for governmental and private agencies.
Philosophically, Rob has been concerned throughout his life with the materialistic and reductionistic tendencies of Western science and culture. This concern led to a meeting with Gene Gendlin in 2000. Rob quickly recognized the importance of Gene's philosophy and in 2003 began studying with him for several hours a week until Gene's death in 2017. At the same time, Rob learned Focusing and Focusing oriented psychotherapy from Gene's wife Mary Hendrix, and Focusing oriented therapy for complex trauma (FOT-CT) from Shirley Turcotte.
Rob did a Masters Thesis comparing aspects of Eastern and Western psychology, under the supervision of philosopher and Tibetologist Herbert V Guenther, and has practiced yoga and zazen meditation for many years.
FORMAT
We use Zoom videoconferencing for our online classes. The class will not be limited. The class will be held in MEETING FORMAT so that all participants can see the presenter and each other. You will need to have a computer/mobile device. Calling in by phone is also possible but not preferred as participation in breakout rooms will be limited. Exercises carried out via breakout rooms are not recorded.
THE SMALL PRINT
Refund policy: A full refund minus a $15 administrative fee for cancellations 14 days before the start date. Cancellations less than 14 days before the start date are nonrefundable. The International Focusing Institute reserves the right to cancel or re-schedule for insufficient enrollment or for other unanticipated reasons. In such cases you will be given a choice of applying your tuition to future programs, or having the full enrollment fee returned to you.
For more information:
Contact Elizabeth at [email protected] or (845) 480-5111.
Registration Details
Regular Price $175 Modified Price $125 Lowest Price $75

Three tier pricing. We welcome you to select the level right for you, while reminding you that if you have a reliable means of support and live in a country with a strong economy, we ask that you pay the regular price. By choosing the highest amount you are capable of paying you help make the sliding scale possible. Thank you!
Registration Details
Refunds: A full refund minus a $15 administrative fee (regardless of the registration fee paid) for cancellations 14 days before the start date. Cancellations less than 14 days before the start date are nonrefundable.
TIFI reserves the right to cancel, change and alter the program if necessary. Participants authorize TIFI to use their name, statements and likeness without charge, for promotional purposes in publications, advertising, video, web, new media, or other formats.
At many of our events, we will end class by taking a screenshot. All those who don't want to be included will have the chance to leave. Taking screenshots for sharing (such as on social media) are not allowed at other times during the class. Thanks for your cooperation.
By registering for this course with the Institute, and in consideration of the right and opportunity to participate in and contribute to the Institute's classes, for the purposes of its control of all video and/or audio recordings thereof pertaining to uses serving our purposes and goals, in enrolling in this session you acknowledge and agree to the Institute's ownership of all rights in such classes, including all rights under copyright therein. In no circumstance shall any portion or clip posted or displayed exceed 3 minutes in duration. If you plan to use, post or display any portion or clips of these recordings, including posting these to a website or to a social media platform or portal, you agree that you will seek and obtain the prior approval of the Institute.
2021-08-20T12:00:00 - 2022-02-01T21:00:00