Explore the Living We Body Spaces of Satisfying Adult Intimacy
Your Hosts
Event Image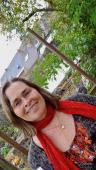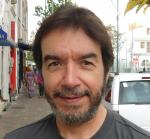 Your Hosts
Event Image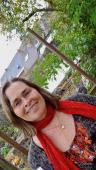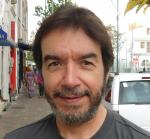 Karen Whalen, Ph.D (Canada), Roberto Larios, MD (Mexico)
Where & When
On-line
Tuesdays, 10am-1pm, September 21, 2021 - June 21, 2024
Eastern Time
This is a 6-Module,3 year Relational Wholebody Focusing Trainer Certification program that cultivates a wholebody heartfelt relationship with the Self, with Another Person, and with everyday adult life situations. By the end of year 2, students achieve Professional Practitioner Certification in this method. In Year 3, students receive ongoing mentorship support as they facilitate their own students in these same methods with paired Trainer Practicums.
By the end of three years, students will have expanded their wholebody relational capacities in all kinds of life situations.We emphasize multi-dimensional experiential explorations of the relational interactions between students inside of safe wholebody We spaces. Relational Grounded Presence, Wholebody Heartfelt Connection and Wholebody Heartfelt Conversation Life Processes will be practiced and refined. In year One, we deepen beyond the conditioned Mind experience of Self by welcoming our coniditioning and habitual patterning as sources of Relational Body Wisdom. We then co-emerge, through deeply embodied heartfelt interaction explorations, into the expanded and transformative experience of the unconditioned Mind-Heart-Body awareness of our deeper Soul-Self. Adult intimacy opens and expands its possibilities upon meeting another, as a natural and alive person, in this wholebody heartfelt way.
What will I experience?
Experience the Vitality and Wholeness of my Wholebody Self in Connection with Another Person: Me Here with You There in Harmony of BodyMind/Heart/Spirit
Invite and Discover my Own Inner Healing Resource of Relational Body Wisdom
Connect to and Integrate the Primary Inner Directed Movements of the Baby, Child and Adolescent Bodies into an Expanded Adult Relational Wisdom Body
Learn to Trust and Follow the Whole Body's Felt Sensing and Sensori-Energetic-Affective Signals and Movements as Doorways into Conscious Adult Relationships
Practise Wholebody Listening, Resonance and Inter-affecting Communication to Foster Mutually Satisfying Relational Connection
Engage in Wholebody Heartfelt Conversations with Genuineness and Spontaneity: Building Relational Trust and Resilience in Intimacy, Family Life and Friendships
Discover the Natural Dynamic Process of Wholebody and WholePerson Co-Emergence Through Differences and Conflict
Maintaining Self Stability and Flexibility while being Open to You in Challenging or Triggered Situations
Flow in the back and forth of Wholebody Shared Presence with Ease, Mutuality and Co-Movement
Enlivening and Carrying Forward of Stuck and Repetitive Relational Coping Patterns, Distortions and Behaviors into ReSources of Adult Life Wisdom
Co-Creating Relational Life Narratives which Support the Wholeness of my Adult Relationships in Everyday Life Now
Facilitate these Dynamic Relational Life Processes and Structures Safely for New Clients and New Groups of Students
Contact
All further information is available upon request. Students sign up for a minimum of 2 years and sign group agreements to ensure participant safety and satisfaction in the ongoing training program.