A PARADIGM SHIFT USING BOTTOM-UP, TOP-DOWN, AND SYSTEMIC MODELS
Your Hosts
Event Image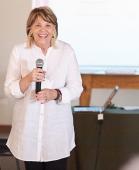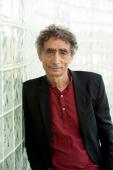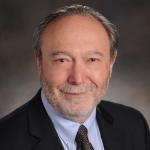 Your Hosts
Event Image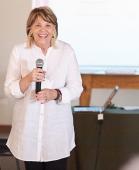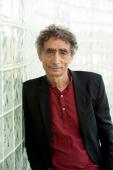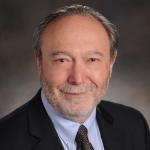 THIS USABP - IBPJ FORUM PRESENTS,
A PARADIGM SHIFT USING BOTTOM-UP, TOP-DOWN, AND SYSTEMIC MODELS
Description:
Addiction treatment has been driven by a pathologizing model that leaves out the wisdom of the body in the healing journey. This forum will bring together leading experts who will share the evolving new paradigms based on cultural trends, scientific discoveries, recent research, new clinical approaches, and treatment center experiences.
This event will address aspects of managed care at treatment centers. It will present the inter-related treatment of trauma and addiction using bottom-up and top-down integrative approaches. Through our panelist presentations and discussions, clinicians, practitioners, professionals, and staffers can get the big picture and in-practice insights for treatment.
The Q&A segment will address today's pressing questions in our field.
This USABP Forum precedes the 2022 International Body Psychotherapy Journal Spring-Summer Issue (our international peer-reviewed journal) that will feature articles, research, book reviews, and more on addiction. Submissions for articles are accepted until February 1st.
This event is a USABP fundraiser.
When
Monday, February 21st, 10 am to 12:30 pm PST
Note: This event will be recorded and available for members and non-members who register for this event. This course will not include CEs. Check back as new information on this event happen regularly and updates are ongoing.
Panelists & Topics
Master of Ceremonies - Introductions
Liam Blume, CPRA
Programs Director
United States Association for Body Psychotherapy (USABP)
A Clinical & Historical Perspective:
Treating Addiction, Trauma and Emotional Loss Together amidst a Toxic Culture
Dr. Gabor Mate
Addiction expert
Speaker-author on trauma, addiction, stress, and childhood development
His next book is The Myth of Normal: Trauma, Illness & Healing in a Toxic Culture (Arriving September 2022)
The Unfolding Findings of Threat Response with Addiction
Dr. Stephen W. Porges
Distinguished University Scientist at Indiana University
Founding director of the Traumatic Stress Research Consortium.
President of the Society for Psychophysiological Research and the Federation of Associations in Behavioral & Brain Sciences
A former recipient of a National Institute of Mental Health Research Scientist Development Award
Author including, Polyvagal Safety: Attachment, Communication, and Self-Regulation (Norton, 2021)
Creator of a music-based intervention, the SSP (Safe and Sound Protocol ™)
Honorary Director of Research, USABP
2018 Pioneer Award Recipient, USABP
The Felt Sense Polyvagal Model of Trauma and Addiction
Seeing Addictions as Adaptive Responses to Maladaptive Environments
Jan Winhall, MSW, RSW, FOT
Co-Director, Borden Street Clinic
Director, Focusing on BordenCoordinator with the International Focusing Institute
Adjunct Lecturer, University of Toronto
Author of Treating Trauma and Addiction with The Felt Sense Polyvagal Model, Routledge, 2021
New Perspectives on the Therapeutic Use of Touch in Clinical Work
Right Brain-to-Right Brain Implicit Processes for Integrated Attachment Repair
Dr. Aline LaPierre, PsyD, MFT
Editor-in-Chief, International Body Psychotherapy Journal
Founder, NeuroAffective Touch® Institute
Co-author of Healing Developmental Trauma: How Trauma Affects Self-Regulation, Self-Image, and the Capacity for Relationship
Research Presentation:
Mindful Interoceptive Awareness Training for those in Recovery
Dr. Cynthia Price, MA, LMT
Director of the Center for Mindful Body Awareness
Research Professor at the University of Washington
Research studies have been community-based and include large
NIH-funded randomized controlled trials focusing on Substance Dependency, PTSD, and HIV
Author of two scales to measure interoceptive awareness: the Scale of Body Connection (SBC) and the Multidimensional Assessment of Interoceptive Awareness (MAIA).
Treatment Center Care:
Systemically incorporating bottom-up and top-down approaches into treatment center practices
Dr. Joanne Barron, PsyD, NMP, Co-Founder of Trauma & Beyond
Certified Eye Movement Desensitization Reprocessing
(Attachment-Focused – EMDR)
Certified Neuroaffective Relational Model Provider and Training Assistant (NARM)
Trauma Resiliency Model (TRM)
Psychobiological Relational Psychology
Psychodynamic
General Agenda (Final TBA):
10 am to 12:30 PST, USA
Movement:
Open event with movement and/or focusing felt sense exercise that sets up the program
Panel:
- - Short expert panel introductions and short presentations from panelists
- - Panel reactions to opening remarks plus discussion on set topics proctored by MC
Advanced Q&A from registrant submissions
Live audience Q&A time thru zoom chat (time permitting).
IBPJ New Edition Announcements & USABP Closing
- - - - - - - - - - - - - - - - - - - - - - - -
Get invited to events like these, updates on free resource materials and more.

Subscribe to the USABP Highlights Newsletter.
Sign Up
- - - - - - - - - - - - - - - - - - - - - - - -
These exclusive webinars are brought to you by the USABP and its proud educational and training institute member organizations.
These live webinars are for Psychologists, Social Workers, MFTs. Counselors, Somatic Practitioners, Body Worker and other Health Professionals.
Download to see specific list of who can get CE credits when they are offered.
Download
- - - - - - - - - - - - -
IMPORT NOTICE!
Registration is in three steps. Get the details below.
Non-members see special message* to you below.
Members you must be logged in to be able to access free registration.
- - - - - - - - - - - - -
*NON-MEMBERS SAVE NOW:
Non-members are better off to join the USABP. For a little more money paid as a member - instead of an event registrant - you can participate in 12 plus upcoming webinars FREE and get access to our library of training - lectures. Plus get our International digital and/or printed version of our International Peer Reviewed Journal and much more.
- - - - - - - - - - - - -
About Our Events
Our events often include demonstrations, video and slide presentations, experiential exercises, Q & A discussions, insights from attendees, presenter shares about their personal journey and inspirations, and much more.
These courses content levels serve introductory or beginning level; intermediate level; or advanced level.
Please cancel prior to 24 hours before the course starts. For questions or concerns, phone 202-466-1619.
There is no conflict of interest or commercial support for this program.
Satisfactory Completion
When CE credits apply to a course they are made available upon course completion by emailing [email protected] to request it.
Participants must have paid tuition fee, logged in and out each day, attended the entire webinar, and completed an evaluation to receive a certificate. Failure to log in or out will result in forfeiture of credit for the entire course. No exceptions will be made. Partial credit is not available. Certificates will be available following course completion.
Disability Access - If you require ADA accommodations please contact our office 30 days or more before the event. We cannot ensure accommodations without adequate prior notification.
Please Note: Licensing Boards change regulations often and while we attempt to stay abreast of their most recent changes, if you have questions or concerns about this course meeting your specific board's approval, we recommend you contact your board directly to obtain a ruling.
- - - - - - - - - - - - -
DON'T FORGET!
REGISTRATION is in three steps:
1) Register first on the USABP website (click the register button on this page), and then
2) Register at Zoom too. Use the Zoom link that we will email to you after you register with USABP (click the register button on this page to begin registration).
3) Once you register with Zoom. Zoom will send you your login link.
We look forward to seeing you at this premiere event.