Transform your work and the world with Focusing crossed with resourcing and action steps
Your Hosts
Event Image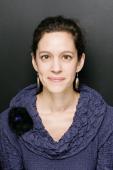 Your Hosts
Event Image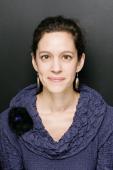 Annette Dubreuil, Trainer and MBA
"Few of us can actually change the world. We can only change ourselves. But if enough people took that to heart, the world would change." ― Tammara Webber, Good For You
In this 8 week group, you will learn the embodiment and contemplative practice of Focusing. Focusing is a deep self-listening practice that will transform you, one felt shift at a time.
Focusing, like meditation, builds awareness and presence. In a mindfulness practice we acknowledge a thought and go back to our breath or mantra. In Focusing we ask the body "What wants my attention?" and we stay with whatever emerges to understand it, learn from it, and integrate it. In so doing, we transform, guided by our body's wisdom and intuition.
As we practice Focusing, not only do we resolve stuck issues, but we become resilient. We grow our self-leadership.
The group create space for sharing and learning about ourselves during our weekly zoom sessions. The ultimate goal is to help you move a personal or professional goal forward, though you can also bring a different topic each week.
Curriculum
In this course, you will get to know your 8 Cs of self-leadership, that will catalyze your transforming. We do this through the PUPA process, which naturally takes us through the shifts from a caterpillar to a butterfly. We build a safe space to transform, using parts of ourself as resources. In so doing, we use positive psychology to help us grow. The group will cycle through the PUPA process as follows:
Pause:

calmness (getting grounded, clearing a space)

connectedness (developing the Focusing attitude)

Understand

curiosity (getting the felt sense of our topic)

clarity (getting to know the threads or parts involved)

Permutation: physical felt shift + paradigm shift

creativity (the desired future begins to emerge)

Prepare

compassion (dealing with the critic, the part that says you can't do that)

confidence (seeing ourselves taking the action, visualizing)

Act

courage (being our transformed selves)
"If you want to change the world, start with yourself."—Mahatma Gandhi
How the Group Works
The group integrates the teachings of the classic 6 steps of Focusing. You'll learn to find a felt sense which is primarily physically felt or sensed in the body. A felt sense can also include feelings, thoughts and memories. A felt sense is like the iceberg below the water line. We need to learn to dive to explore and learn from its intricate knowing.
Also, the group teaches three supporting core skills of Focusing:
How to be an active listener, to listen to both a "focuser" and ourselves.

How to be an empathic listener, to notice what arises in us as another speaks.

The focusing attitude, a way of being welcoming, non-judgemental and open.
Focusing grows our self-empathy and self-compassion. And our empathy and compassion for others. In other words, it builds our emotional intelligence. These skills help foster deeper connections to ourselves and others.
Each class consists of three parts: teaching, experiencing and group practice. The teaching piece covers some content for that week's lesson. The experiential piece is similar to a guided meditation, where I guide you in Focusing to be in touch with our "C" of Self-Leadership of the week, and then bringing this part into the broader issue that wants attention.
The group practice at the end of each class is where participants practice Focusing with each other. We do this either as a large group, or in small groups in breakout rooms (groups of two (dyads) or triads). We practice empathic listening, which brings a special deep knowing and sharing to our fellow participants.
To further your practice, it is encouraged to also form a Focusing partnership with another participant. This involves meeting between classes to practice, in an exchange of Focusing and listening.
We will cross many complementary tools with Focusing. These include the latest neurobiology research, grounding in the body, Jan Winhall's Felt Sense/Polyvagal Model, getting to know the "parts" of ourselves, emotional intelligence, drawing/art, and journaling/free-flow writing.
The Group Meets: Wednesdays, 6:30-8:30 pm EDT
Next group starts Wednesday, June 30 and runs until August 18th
Group size: this group is capped at 12 people

Who is this group for? The group is designed for Focusers of all stages. The work to be in touch with your 8Cs could be new for even advanced Focusers, as can be working through a bigger issue with the PUPA process. The teaching incorporate some instruction of the Focusing steps, however some Focusing trainer is recommended. Finally, the course includes an emphasis of getting into action.
Course location: Zoom
Questions:
What People Are Saying
"I met Annette when I signed up for her 6-week course 8C's of Self-Leadership (for more detail see Courses above). This turned out to be a unique and memorable experiential course in self-growth. As someone who uses Focusing in my work and in daily life, this course opened up for me new avenues. It was refreshing and invigorating because this course teaches you to allow your uniquely represented C's to come out and play. Annette developed body cards to map out and symbolize our experience of the different C's. This was quite a revelation because one can use these body cards as steps of our living process that is in constant flow. The body cards can be a reminder of where we started and allow us to see where we got to by bringing a Focusing attitude of receptivity, openness and non-judgement whilst exploring these themes. Totally recommend this course and feel this would be incredibly beneficial add-on to a variety of training environments."
— VERONICA TOESCU, Focuser practitioner and Focusing-Oriented Therapist, Birmingham, UK