Transform your work and the world with Focusing crossed with resourcing and action steps
Your Hosts
Event Image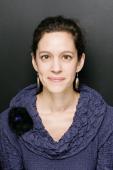 Your Hosts
Event Image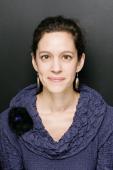 Annette Dubreuil, Trainer and MBA
"Few of us can actually change the world. We can only change ourselves. But if enough people took that to heart, the world would change." ― Tammara Webber, Good For You
In this ongoing, weekly group, you will learn the embodiment and contemplative practice of Focusing. Focusing is a deep self-listening practice that will transform you, one shift at a time.
Focusing, like meditation, taps into your body's wisdom and intuition. It also builds awareness and presence. In mindfulness practice, we acknowledge a thought and go back to our breath or mantra. In Focusing we ask the body "What wants my attention?" and we stay with whatever emerges to understand it, learn from it, and integrate it. In so doing, we transform.
As we practice Focusing, not only do we resolve stuck issues, but we become resilient. We grow our self-leadership.
The group creates space for sharing and learning about ourselves in our private Facebook group and during our weekly zoom sessions. The ultimate goal is to help you move personal or professional goals forward.
Curriculum
In this course, you will get to know your 8 Cs of self-leadership, which will catalyze your transformation. We do this through the PUPA process, which naturally takes us through the shifts from a caterpillar to a butterfly. We build a safe space to transform, using parts of ourselves as resources. In so doing, we use positive psychology to help us grow. The group cycles through the PUPA process as follows:
Pause:
Understand
Permutation: physical felt shift + paradigm shift
Prepare
Act
"If you want to change the world, start with yourself."—Mahatma Gandhi
How the Group Works
The group integrates the teachings of the classic 6 steps of Focusing. You'll learn to find a felt sense which is your body's wisdom. A felt sense is a combination of physical sensations, feelings, thoughts and memories. A felt sense is like the iceberg below the waterline. We need to learn to scuba dive to explore and learn from its intricate knowing.
Also, the group teaches two supporting core skills of Focusing:
How to be an active listener, to listen to both a "focuser" and ourselves.

The focusing attitude, a way of being non-judgemental and open.
Focusing grows our self-empathy and self-compassion. And our empathy and compassion for others. In other words, it builds our emotional intelligence. These skills help foster deeper connections to ourselves and others. They help us build psychological safety in teams.
Each class consists of two parts: experiencing and (small) group practice. The experiential piece is similar to a guided meditation, where I guide you in Focusing. This usually has two parts: connecting with our "C" of Self-Leadership of the week, and bringing it into an issue that wants change.
The group practice is in the second half, where participants practice Focusing with each other. We do this either as a large group or in small groups in breakout rooms (groups of two (dyads) or triads). To further your practice, you can also opt to form a partnership with another participant. This involves meeting between classes to practice, in an exchange of Focusing and listening.
We will cross many complementary tools with Focusing. These include the latest neurobiology research, grounding in the body, Jan Winhall's felt sense/polyvagal model, getting to know the "parts" of ourselves, emotional intelligence, drawing/art, and journaling/free-flow writing.
The Group Meets: Mondays, 12:30-2pm EST
Course location: Zoom
Notes:
Not sure if this course is for you? Book a time with me for a complimentary 30-minute Focusing session and to learn more.

This is an ongoing group. Your purchase is for 6 months of Monday groups. Participants can opt to do an additional round, or study in the Embodied Leadership course upon completion.
Registration Information
See more here: https://pupa.ca/courses/p/transform