Transform your life and the world with Focusing
Your Hosts
Event Image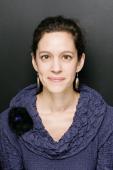 Your Hosts
Event Image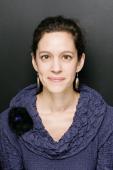 Annette Dubreuil, Trainer and MBA
Where & When
Online via Zoom
Wednesdays, October 20 - December 8, 6:30-8:30
Eastern Time
Transform yourself to transform your life and the world
"Few of us can actually change the world. We can only change ourselves. But if enough people took that to heart, the world would change." ― Tammara Webber, Good For You
In this 8 week group, you will use Focusing to transform yourself or a significant issue in your life. This can be working towards a personal or professional goal. However, the course is designed in such a way that you can also bring a different topic each week to your Focusing.
Curriculum
In this course, you will get to know your 8 Cs of self-leadership, that will catalyze your transformation. We do this through the PUPA process, which combines Focusing with Theory U. In so doing we naturally shift over the course of our eight weeks from a caterpillar to a butterfly. We build a safe space to transform (chrysalis, cocoon, or pupa), using parts of ourself and our Focusing partner as resources.
By crossing a C resource into our Focusing each week, we use embodied positive psychology to help ourselves grow. The group will cycle through the PUPA process as follows:
Pause:

calmness (getting grounded, clearing a space, and choosing a project for the course)

connectedness (developing the Focusing attitude, and seeing the project/issue through fresh eyes)

Understand

curiosity (getting the felt sense of our topic, as it unfolds. Learning what most needs attention)

clarity (getting to know the threads or parts involved)

Permutation: physical felt shift + paradigm shift

creativity (the desired future (self, way) begins to emerge)

Prepare

compassion (dealing with the critic, the part that says you can't do this)

confidence (seeing ourselves taking the action, visualizing)

Act

courage (being our transformed selves, with grit)
"If you want to change the world, start with yourself."—Mahatma Gandhi
How the Group Works
Each class consists of three parts: teaching, experiencing and group practice. The teaching piece covers some content for that week's lesson related to the C of the week. The experiential piece is similar to a guided Focusing experience to be in touch with our "C" of Self-Leadership, and then bring this part into the broader issue that wants attention.
The teaching crosses in many complementary tools, including the latest neurobiology research, grounding in the body, Jan Winhall's Felt Sense/Polyvagal Model, getting to know the "parts" of ourselves, emotional intelligence, drawing/art, and journaling/free-flow writing.
The group practice at the end of each class is where participants practice Focusing with each other. We do this either as a large group, or in small groups in breakout rooms (groups of two (dyads) or triads). Some weeks we practice empathic listening, which brings a special deep knowing and sharing to our fellow participants.
To further your practice, it is encouraged to also form a Focusing partnership with another participant. This involves meeting between classes to practice, in an exchange of Focusing and listening.
Timing
The Group Meets: Wednesdays, 6:30-8:30 pm EDT
Next group starts Wednesday, October 20 and runs until December 8
Group size: this group is capped at 12 people

Who is this group for? The group is for Focusers who are wanting to transform a significant issue in their life by looking inside themselves. Some previous Focusing training is required (the steps are not taught). The course emphasizes getting to know and name in an embodied way your 8Cs of Self-Leadership, and crossing these resources into our Focusing on our issue, as we carry it forward week by week.
Course location: Zoom
Questions:
What People Are Saying
"I met Annette when I signed up for her 6-week course 8C's of Self-Leadership (for more detail see Courses above). This turned out to be a unique and memorable experiential course in self-growth. As someone who uses Focusing in my work and in daily life, this course opened up for me new avenues. It was refreshing and invigorating because this course teaches you to allow your uniquely represented C's to come out and play. Annette developed body cards to map out and symbolize our experience of the different C's. This was quite a revelation because one can use these body cards as steps of our living process that is in constant flow. The body cards can be a reminder of where we started and allow us to see where we got to by bringing a Focusing attitude of receptivity, openness and non-judgement whilst exploring these themes. Totally recommend this course and feel this would be incredibly beneficial add-on to a variety of training environments."
— VERONICA TOESCU, Focuser practitioner and Focusing-Oriented Therapist, Birmingham, UK