Your Hosts
Event Image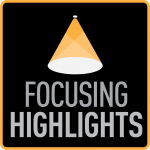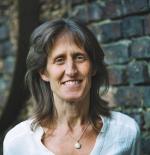 Your Hosts
Event Image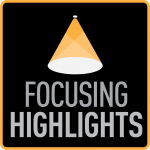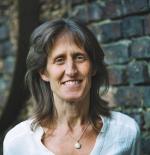 Where & When
Online (Class will also be recorded)
Online Joining Information
Soon after registering, an email confirmation will be sent to you with the Zoom link to join the webinar.
Saturday, November 21, 2020 from 9:00 am to 11:00 am Eastern (NY) time
Times worldwide: Click this link for your time.
Registration closes Friday, November 20 at 3:00 pm Eastern (NY) Time
(class will be recorded for participants; no special computer skill or equipment required)
Many Focusing sessions lead to surprising changes. It does not seem to matter whether the process reveals an explicit meaning or if we experience energetic shifts and openings that cannot be grasped cognitively.
However, in some cases, while we might feel more at peace with what we perceive to be a stuck place in our life, a longed-for change might not happen even after many Focusing sessions.
So how can we use the Focusing process to encourage a long-desired change, to give up a habit and develop a new one, or to make a difficult decision? When in one of these situations, it is precious to have tools at hand which support us in clarifying and manifesting our intentions.
In this Webinar, you will have the opportunity to:
Learn about Gene Gendlin's perspectives on Focusing as a process to facilitate change
Experiment with some action-step inviting practices which you can use as both Focuser, or as Companion
Hear other participants' questions and practice-experiences
Participants are invited to bring a topic to this meeting. It might make your practice more interesting and effective.
All are welcome to attend. Some experience with Focusing will be helpful but is not required.
We use Zoom videoconferencing for our online classes. In this webinar format, you will see the teacher and host, but you will not be seen. You will be able to ask questions during the webinar by typing them.
You will need to have a computer/mobile device. Calling in by phone is also possible but not preferred. All registered participants will be sent a link to the video recording approximately two weeks following the course. So if you are unable to attend in person, you will still be able to view the class.
Bio
Amona Buechler is a Certified Focusing Professional as well as a Certified Feldenkrais PractitionerCM & Assistant Trainer. She has offered courses, workshops and sessions on- and offline since 1998, in German and English. Currently she is offering 5-Day Focusing Courses in Germany with the emphasis on finding ease & clarity within one's professional/work-life, as well as Focusing Skills Certificate Level 1-5 Online (and live) courses in Chinese for Taiwanese and Chinese students. Amona is also co-facilitating retreats with her sister, combining Focusing and Authentic Movement. She is mostly in Leipzig, Germany, since the onset of coronavirus and might be calling it her new home. www.Move-with-Life.org (English) / www.Amona-Buechler.Move-with-Life.org (German) / [email protected]
Registration Details
Amona is offering this class to support The International Focusing Institute. This live online class is pay-what-you-can. The suggested payment for US residents is $30.
If you need to give less, that's fine, but we do require each participant to give something. Please give extra if you can!
Thank you for supporting the Institute.
2020-10-18T12:00:00 - 2020-11-20T20:00:00
PLEASE NOTE: Soon after registering, you will receive a confirmation letter which includes the instructions on how to join the event.