Post - Event Registration is Open
Your Hosts
Event Image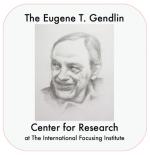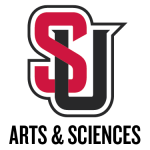 The Gendlin Center for Research and Seattle University
Where & When
Post - Event Registration includes all recordings
Past Event
Post Registration Only
Online Joining Information
Registrants will be emailed detailed conference information prior to the event.
Post-event registration is open. Access to full Symposium recordings and resources remain available through July 31, 2021.
Event was held April 8 - 10, 2021 online (April 8 - 11 in Asia/Oceania)
The Departments of Psychology and Philosophy at Seattle University, in partnership with The Gendlin Center of the International Focusing Institute, held a symposium advancing the work of Eugene Gendlin.
Please visit the conference website: https://www.seattleu.edu/artsci/2021-gendlin-symposium/
Registration Details
TIFI reserves the right to cancel, change and alter the program if necessary. Participants authorize TIFI to use their name, statements and likeness without charge, for promotional purposes in publications, advertising, video, web, new media, or other formats.
By registering for this course with the Institute, and in consideration of the right and opportunity to participate in and contribute to the Institute's classes, for the purposes of its control of all video and/or audio recordings thereof pertaining to uses serving our purposes and goals, in enrolling in this session you acknowledge and agree to the Institute's ownership of all rights in such classes, including all rights under copyright therein. In no circumstance shall any portion or clip posted or displayed exceed 3 minutes in duration. If you plan to use, post or display any portion or clips of these recordings, including posting these to a website or to a social media platform or portal, you agree that you will seek and obtain the prior approval of the Institute.
Refunds: A full refund minus a $15 administrative fee for cancellations 14 days before the start date. Cancellations less than 14 days before the start date are nonrefundable. The International Focusing Institute reserves the right to cancel or re-schedule for insufficient enrollment or for other unanticipated reasons. In such cases you will be given a choice of applying your tuition to future programs, or having the full enrollment fee returned to you.
For more information: Elizabeth at [email protected] or (845) 480-5111.
Regular Price $120 Modified Price $90 Lowest Price/Student Price $60
Three tier pricing. We welcome you to select the level right for you, while reminding you that if you have a reliable means of support and live in a country with a strong economy, we ask that you pay the regular price. By choosing the highest amount you are capable of paying you help make the sliding scale possible. Thank you!
2021-02-08T19:01:00 - 2021-07-15T21:30:00
$ 60.00
Lowest Price (Students)