An online three-part series with Dennis Windego
Your Hosts
Event Image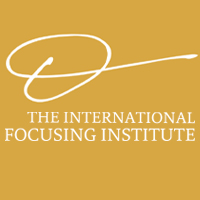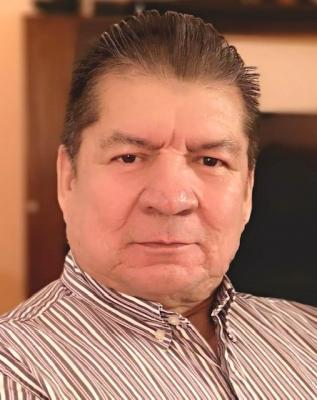 The International Focusing Institute - Dennis Windego
Where & When
Online (Class will also be recorded)
Thursdays April 13, 20, and 27, 11:00am-2:00pm
New York time
Online Joining Information
After registering, an email will be sent with the confirmation. If you don't see the email please check your Junk/Spam/Promotions folders.
REGISTRATION OPEN through July 15 because recordings are available through July 31, 2023. Your registration confirmation letter will include a link to the page with the recordings.

Journeying with the Felt Sense and the Medicine Wheel to:
Mino-Biimaadiiziwiin (The Good Life)
An online three-part series with Dennis Windego
April 13, 20, and 27, 2023 at 11:00am - 2:00pm New York time
Three 3-hour sessions on Thursdays
convert to your time zone here
Recordings will be made available to all registrants as soon as possible after each session for viewing prior to the next session (within 3-6 hours, except in the case of unexpected technical difficulty).
Recordings will include Dennis's presentations, group guided exercises, discussions and questions. Breakout rooms in triads are not recorded.
All recordings will be available for registrants until July 31, 2023.
This online three-part series with Dennis Windego on the felt sense and the medicine wheel will assist helpers and natural helpers to journey beside client's (or yourself/fellow human beings) trauma, and complex trauma memories to achieve: Mino-Biimaadiiziwiin (The Good Life). Mino-Biimaadiiziwiin is a decolonizing method to address the impacts of colonial trauma with land-based teachings, medicines, spirituality, and ceremonies.
Dennis will demonstrate the powerful shift of the felt sense and the medicine wheel through  experiential exercises, trauma recovery stories, and triad group practice sessions/discussions.
Dennis works with and trains therapists who work with Indigenous populations, however, he invites anyone seeking to experience these teachings to register. He will use common language and the exercise instructions will be easy to follow. No experience with Focusing or felt sensing is required. Participants will acquire tools and build sacred bundles to assist Indigenous populations and their allies for truth and reconciliation.
You do not have to be a professional to experience this powerful way of being. As our Elders have communicated since time immemorial, "We are all healers. The healing medicine is inside all of us". 
This series will introduce:
How to build a connected, safe, and sacred ground space to sit beside complex trauma
How to introduce land, medicine, water, air, rock, and indigenous teachings in natural healing              
How to recognize the presence of trauma through the body, speechlessness, dissociation, and fear paralysis, and overwhelming responses; how to apply the medicine wheel in assessments
How to recognize and work with Intergenerational impacts of abandonment, rejection, and neglect
How to take care of self and importance of healing and development as a helper

The three sessions will build upon each other; therefore, if any session is missed it is important to view the recording before the next session. Recordings and other material presented during the workshop will be made available to all registrants after each session (within 3-6 hours after the sessions conclude, except in the case of technical difficulty). Breakout rooms in triads are not recorded.
FORMAT
We use Zoom videoconferencing for our online classes. You will need to have a computer/mobile device. Calling in by phone is also possible but not preferred. This series will be held in Zoom meeting format where participants can see the facilitator and other participants. Breakout rooms will be utilized. 
ABOUT YOUR FACILITATOR
Dennis Windego, MSW, FOT, is from the traditional lands of the Anishinabeg community of Nigigoonsiminikaaning First Nation in northwestern Ontario.  His Anishinabeg name is Zoongwebines, and he is a member of the Lynx clan.  Dennis follows the teachings of his late father which guides his decolonizing approach to mental health, addictions, grief, and healing trauma.
Dennis develops and facilitates community-centered, land-based, culturally relevant FOT programs.  He is a Focusing Coordinator with The International Focusing Institute in New York, and a Focusing-Oriented Therapist (FOT). As a child, he was forcefully removed from his ancestral lands and sent to St. Margaret's Indian Residential School in Fort Francis, Ontario. Through his personal healing journey, he lives the natural "felt sense" wisdom of his late mother's words, "don't forget who you are and where you come from".
Registration Policies
Regular price $180  Modified price $150  Lowest price $95
Three tier pricing. We welcome you to select the level right for you, while reminding you that if you have a reliable means of support and live in a country with a strong economy, we ask that you pay the regular price. By choosing the highest amount you are capable of paying you help make the sliding scale possible. Thank you! 
Refunds A full refund minus a $15 administrative fee for cancellations 14 days before the start date. Cancellations less than 14 days before the start date are nonrefundable. The International Focusing Institute reserves the right to cancel or re-schedule for insufficient enrollment or for other unanticipated reasons. In such cases you will be given a choice of applying your tuition to future programs, or having the full enrollment fee returned to you.
TIFI reserves the right to cancel, change and alter the program if necessary. Participants authorize TIFI to use their name, statements and likeness without charge, for promotional purposes in publications, advertising, video, web, new media, or other formats.
By registering for this course with the Institute, and in consideration of the right and opportunity to participate in and contribute to the Institute's classes, for the purposes of its control of all video and/or audio recordings thereof pertaining to uses serving our purposes and goals, in enrolling in this session you acknowledge and agree to the Institute's ownership of all rights in such classes, including all rights under copyright therein.  In no circumstance shall any portion or clip posted or displayed exceed 3 minutes in duration.  If you plan to use, post or display any portion or clips of these recordings, including posting these to a website or to a social media platform or portal, you agree that you will seek and obtain the prior approval of the Institute.
For more information:
Contact Elizabeth at [email protected] or (845) 480-5111.
Registration Details
2023-01-26T13:00:00 - 2023-04-28T21:00:00