Focusing Highlights is a series of interactive, online pay-what-you-can classes.
Your Hosts
Event Image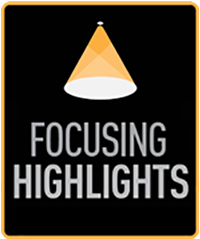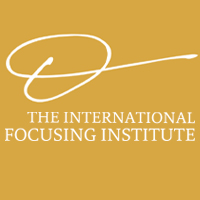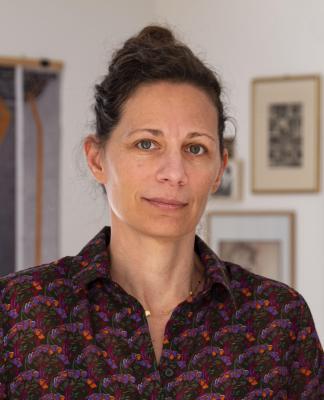 The International Focusing Institute - Daphna Daily
Where & When
Online (Class will also be recorded)
Saturday, December 3, 12pm-2pm
New York time
Online Joining Information
After registering, an email will be sent with the confirmation. If you don't see the email please check your Junk/Spam/Promotions folders.
PAST EVENT - REGISTER TO VIEW THE RECORDING
Saturday, December 3, 2022 from 12:00pm to 2:00pm New York time
convert to your time here

Class will be recorded for all registrants and available for viewing for one month.
This class is intended for anyone interested in merging Focusing with their other bodies of knowledge, for those who are looking for a way to communicate their way of being with clients and clarify the "unique product" they offer, creating your "niche" as an accompanier. Or simply anyone who is feeling the need to mold something out of everything they know and learned, and being able to bring it to the world.
Are you a person, a therapist, a coach, an accompanier, a Focusing facilitator with varied background/different certifications/diverse work experiences? a polymath?
Do you ask yourself what it is that differentiates you from your colleagues?
Do you want to merge Focusing with your whole knowledge?
What led Daphna to offer this Highlight
"After completing the amazing class with Charlotte Howorth and becoming certified as a Focusing Professional & Trainer through TIFI, I wondered: What should my title be? A Focusing Coach?; How can I compete with other Focusing facilitators out there, who have years of experience?; Why will anyone come to me?; I am also an architect. So what should I write on my website? I'm not certified as a FOT (Focusing Oriented Therapist) because I am not a therapist. I am a mother, a wife, an architect, a teacher and a person who is passionate about people and their authentic self.

Something in me felt so confused for almost 2 years. And while I was feeling this confusion, I was still moving forward. I created my website and outlined my different coaching services. I was even able to bring Focusing into my architectural services. But all this time, I still had this part in me that had a "not a whole" kind of a feeling.
So I recognized it, and let it know I'm hearing it loud and clear. I have created a special space for it in my daily life. So it won't disturb my being and yet allowing it to be there, as an invitation to see what it needs.
I was very curious and very much engaged!
It needed to feel a whole.
I need to feel a whole.
I am thrilled and excited to share that I was able to get a feeling of a whole, and thus, clarifying what my singular unique highest value is that I should bring to the world and how to communicate it."
In this Highlight webinar, Daphna will share her discoveries, the tools she developed during her process of merging all her bodies of knowledge into one whole self, how Focusing is a part of this process and amongst the tools she now uses when accompanying her clients. She is looking forward to sharing the door that opened to an amazing creative process, and is certain that sharing with you how she got here will allow you to collect those enjoyable fruits as well.
Before the highlight, registrants will receive some questions from Daphna to consider ahead of time to allow more engagement with the content she will be presenting.
We use Zoom videoconferencing for our online classes. In this webinar format, you will see the presenter and host, but you will not be seen. You will be able to ask questions during the webinar by typing them. Highlights presenters may at times invite a small number of participants to unmute or to join them onscreen during the webinar (optional).
You will need to have a computer/mobile device. Calling in by phone is also possible but not preferred. All registered participants will be sent a link to the video recording approximately two weeks following the class. So if you are unable to attend the live webinar, you will still be able to view it for one month.
Bio
Daphna Daily facilitates the Building of New Pathways of Relief & Hope for Chronic Patterns, certified by The International Focusing Institute in New York as a Focusing Professional and Trainer. She uses several techniques such as Focusing, Somatic Experiencing and the understanding of our nervous system and the brain's plasticity. She is also a certified architect, which is a major factor in how she perceives the body in relation to space and movement. Architecture is her language and the wide vision of multiple dimensions allows her to "capture the whole of it". Being an architect also helps her communicating her unique approach to her clients.
Daphna's Neuro-Architectural Approach™ is based as well on her personal story and life circumstances. Her own journey is a solid pillar of her approach to accompanying clients who suffer from chronic issues like chronic disease, chronic pain, emotional eating and anxiety. In her free time Daphna likes lead climbing, bouldering and wheel throwing. She speaks English, French and Hebrew.
Daphna is also working on the creation of a short class so we will be able to go further and deeper with it, if it will be needed. More information will be given at the end of the highlight. To get an idea of how Daphna is working to merge Focusing with her other bodies of knowledge, please visit her website www.daphnadaily.com.
Registration Details
Daphna is offering this class to support The International Focusing Institute. This live online class is pay-what-you-can. The suggested payment for US residents is $30.
If you need to give less, that's fine, but we do require each participant to give something. Please give extra if you can! Thank you for supporting the Institute.
Refunds: A full refund minus a $15 administrative fee (regardless of the registration fee paid) for cancellations 14 days before the start date. Cancellations less than 14 days before the start date are nonrefundable.
Registration Policies: TIFI reserves the right to cancel, change and alter the program if necessary. Participants authorize TIFI to use their name, statements and likeness without charge, for promotional purposes in publications, advertising, video, web, new media, or other formats. Please note that the class will be recorded and may be distributed to a wider audience. By registering for this course with the Institute, and in consideration of the right and opportunity to participate in and contribute to the Institute's classes, for the purposes of its control of all video and/or audio recordings thereof pertaining to uses serving our purposes and goals, in enrolling in this session you acknowledge and agree to the Institute's ownership of all rights in such classes, including all rights under copyright therein. In no circumstance shall any portion or clip posted or displayed exceed 3 minutes in duration. If you plan to use, post or display any portion or clips of these recordings, including posting these to a website or to a social media platform or portal, you agree that you will seek and obtain the prior approval of the Institute.
2022-10-12T12:00:00 - 2023-08-31T16:15:00
PLEASE NOTE: After registering, an email will be sent with the confirmation. If you don't see the email please check your Junk/Spam/Promotions folders.