Part of the Focusing Highlights Series
Your Hosts
Event Image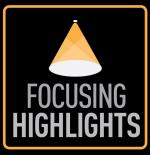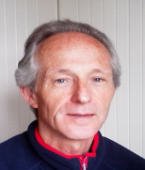 Where & When
Online (Class will also be recorded)
Online Joining Information
Soon after registering, you will receive an email confirmation with the Zoom link to join the webinar.
Saturday, July 18, 2020 from 11:00am to 1:00pm Eastern time
Times worldwide: Click this link for your time.
Registration closes Saturday, July 18 at 9:00am Eastern Time
(class will be recorded for participants; no special computer skill or equipment required)
With climate change and the pandemic affecting our lives today, it does feel like there is an increasing evolutionary pressure on us as human beings to come into a new relationship with Life. One in which our hearts are more fully open to the "Life within and without".
Key to this opening up to Life is what is called Radical Acceptance, which also lies at the heart of Focusing.
As a Wholebody Focusing trainer Addie teaches this as the practice of "Letting Things Be". Three simple words but they belie many misconceptions about what it actually means, not just in Focusing but also as a different way of relating to our experience in everyday life.
In this session we will explore the practice of Letting Things Be, including re-defining discomfort. It will include guided exercises, and opportunities to share and ask questions. Addie's hope is that after this session you will feel inspired to continue this practice of radical acceptance with greater ease, clarity and understanding.
This class is intended for those who are familiar with Focusing, though all are welcome to attend.
We use Zoom videoconferencing for our online classes. In this webinar format, you will see the teacher and host, but you will not be seen. You will be able to ask questions during the webinar by typing them.
You will need to have a computer/mobile device. Calling in by phone is also possible but not preferred. All registered participants will be sent a link to the video recording approximately two weeks following the class. So if you are unable to attend in person, you will still be able to view the class.
Bio
Addie van der Kooy is an International Focusing Institute Certifying Coordinator in Wholebody Focusing (WBF). He has been working for almost 20 years with Kevin McEvenue, founder of WBF. Addie is a Dutch national who lives in the south-west of England where he offers 1:1 on-line WBF sessions and training.
Registration Details
Addie is offering this class to support The International Focusing Institute. This live online class is pay-what-you-can. The suggested payment for US residents is $30.
If you need to give less, that's fine, but we do require each participant to give something. Please give extra if you can!
Thank you for supporting the Institute.
2020-05-25T21:00:00 - 2020-07-18T13:00:00
PLEASE NOTE: Soon after registering, you will receive an email confirmation which includes the Zoom link to join the webinar.