a 3-week live, online course
Your Hosts
Event Image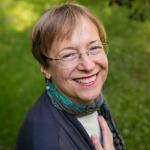 Your Hosts
Event Image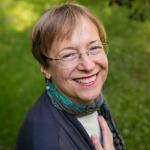 Where
Online via Zoom
Online Joining Information
Details provided upon registration.
Do parts of you get triggered and then overreact?
When you're stressed, under pressure, or anxious, it's a lot easier to get taken over by your emotions when challenging situations arise. And the consequences can be hard to recover from.
Yet you can nourish your ability to meet life's challenges with calm and learn how to live from your steady center instead of from your reactive parts.
Rather than being taken over by feelings like anxiety or anger, when you're Self-in-Presence you create a relationship with your feelings. There's no need to fight with how you feel.
You can make wise choices, taking the whole picture into account. You're much less likely to react to other people in a way that triggers them too. Life is calmer, more productive, more relaxing.
When you're Self-in-Presence, your feelings can be as they are — and you are bigger.
Cultivating Self-in-Presence may be the single most important thing you can do to change your life for the better.
And I'd love to help you get better at doing it. Do join me and begin to develop or deepen your Self-in-Presence skills.
Registration Information
Join me for the course:
Thursday, July 16-30, 10:30 AM to 12:30 PM Pacific Time