Reflective practice experiments
Your Hosts
Event Image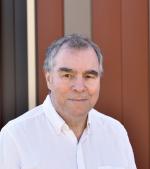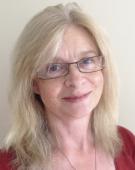 Your Hosts
Event Image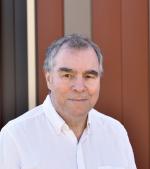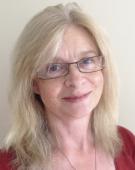 Greg Walkerden and Jane Quayle
Where & When
OPTION 1: US PACIFIC Mondays, 25th April to 30th May, 4:00pm - 6:00pm. OPTION 2: UK / EUROPE, Tuesdays, 26th April to 31st May, 10:00am - 12:00pm.
Option 1: US Pacific Time. Option 2: UK Time.
Online Joining Information
Details provided upon registration.
US PACIFIC Mondays, 25th April to 30th May, 4:00pm - 6:00pm. (Your time.)
[SYDNEY Tuesdays, 26th April to 31st May, Morning, 9:00am - 11:00am.]
UK TIME, Tuesdays, 26th April to 31st May, 10:00am - 12:00pm. (Your time.)
[SYDNEY, Tuesdays, 26th April to 31st May, 7:00pm - 9:00pm.]
6 weeks for 2 hours. (An optional tutorial hour with Greg, after each main session, is also covered by your registration.)
Felt understanding underpins all our saying and doing, as Gendlin demonstrates in Experiencing and the creation of meaning. Focusing practice shows, though, that the thoroughness and sensitivity with which we let felt understanding shape our saying and doing varies greatly. This series of six workshops introduces you to practice experiments that you can use to explore how you listen and talk, where others' are coming from, and ways to shift conversational rhythms to create more space for everyone to dip into felt understanding as you think and talk together.
Conversation underpins many of the processes that are important in our lives. Practicing letting our felt sensing infuse our listening and speaking brings deepening skill to them all, creating opportunities for more astute, compassionate and helpful action. We have drawn deeply on this in many contexts, from parenting and partnering to diverse professional roles, including including workshop facilitation, negotiation, and management, Focusing Oriented Psychotherapy, software development and support, and social change work (especially working for more compassionate and just socio-ecological transformations).
SIX EXPERIMENTS
The first set of experiments explores ways Focusing can evolve into conversation, and ways conversation can evolve into something akin to Focusing. These involve deepening mutuality, and changing conversational rhythms. These experiments explore ways that Focusers can work together, creating generous collaborative spaces, resonant of Quaker meeting practice.
The second set of experiments explores ways our own Focusing practice can underpin kindly, sensitive presence-with others: exploring our felt senses of people we know, and how we experience 'being us'. These experiments explore ways you can leverage your Focusing practice to deepen your understanding of people you are living and working with.
The third set of experiments explores ways to weave Focusing microprocesses into ordinary conversations. We will explore ways to help those we are talking to use Focusing steps as they are thinking their way into the issues they are discussing, and conversational scaffolds that create more space for felt sense centred conversation (e.g. Principled Negotiation and creative thinking practices).
If you are curious about conversation, and in particular about ways to create more space for yourself and others, we invite you to practice with us.
EXPERIMENTING TOGETHER
We see all training (and a lot of living!) as involving 'reflective practice experiments' (a term that comes from Donald Schön's pioneering work). When we follow someone else's practice instructions we are always improvising and inventing, because practicing is always vastly richer than practice instructions. So, fundamentally, we are approaching teaching as a kind of sharing within a community of practice, within which - formally or informally - we are all fellow researchers.
Resources for Focusing teachers: All our teaching materials are free for you to use (with acknowledgement) in your own classes, so if you are a Focusing teacher you can take them and adapt them to extend your own teaching practice.
MORE INFORMATION
If you have experience with reflective practice or mindfulness, but not with Focusing, then please get in touch so we can help point you to the microprocesses that are central to felt sensing before the workshop series starts. An illustration: When you are editing draft text and it does not feel right - you sense that some change is needed - you are drawing on your 'felt sense' of what you mean. Focusing brings sustained, curious attention to this layer of our experiencing.
This workshop series is embedded within a wider program for sharing practice innovations: for more about these experiments and the wider program please contact Greg and Jane.
Greg at Macquarie University: https://researchers.mq.edu.au/en/persons/greg-walkerden
Jane's website: http://www.creatingconnections.com.au
FORMAT
Our main workshops are two hour sessions, running on Mondays (US) and Tuesdays (Europe & Australia) each week for 6 weeks.
Because we are based in Sydney, Australia, we are offering two timeslots, one that combines Sydney on Tuesday mornings and the US on Monday afternoons/evenings, and one that combines Sydney on Tuesday evenings and Europe on Tuesday mornings.
All our workshops use Zoom videoconferencing. You will need a computer or mobile device to participate. The main sessions will be in Zoom meeting format: all participants will be able to see the facilitators and each other. Breakout rooms will be used for small group practice.
We will be providing workshop handouts, exercises to experiment with between workshops, encouraging practice partnerships, and providing recordings of the main sessions for participants' personal use only.
After each workshop, we are also offering one hour of tutorial time, for people who would like some additional company as they explore the shapes and textures of their practice. (The tutorials are optional and are offered at no additional cost.)
ABOUT YOUR FACILITATORS
Greg Walkerden PhD is a researcher who designs practices in environmental management and planning, and reflective practice. His academic roots are in philosophy and psychology. He has been a Focusing practitioner for over 35 years, is a Certified Focusing Professional and Teacher, and taught felt sense based decision making at Macquarie University in Sydney for about 15 years. Gendlin invited him to teach A Process Model at his 'Thinking at the Edge' retreats in New York in 2000, 2001 and 2002.
Jane Quayle is a Certifying coordinator and former member of the TIFI board of Trustees. She is a Focusing Oriented Psychotherapist, and has taught focusing in her private practice for 20 years. She has also taught in a variety of tertiary institutions including Western Sydney University, Macquarie University and developed a Focusing Oriented Therapy elective for the Jansen Newman Institute. Her teaching experience includes counselling skills, supervision of student therapists and Focusing Oriented Psychotherapy.
Greg and Jane have worked together for over 20 years as Focusing partners, and exploring innovations in Focusing practice.
REGISTERING
Price: $USD 265 or $AUD 320
Please email Greg and Jane at [email protected] for more details and to sign up for this program.
While we are both earning an income from training, coaching and counselling, we are committed to sharing widely what we are learning from our experimenting. So if you cannot afford the fees we've proposed, please request a scholarship when you email us.
Registration Information
$USD 265 or $AUD 320
Please email Greg and Jane at [email protected] for more details and to sign up for this program