Formulating and facilitating change together
Your Hosts
Event Image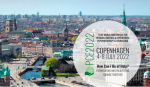 Your Hosts
Event Image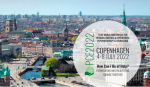 Danish Society for Person Centered and Experiential Psychotherapy (DSPOP - local host) and The World Association for Person-Centered and Experiential Psychotherapy and Counseling (WAPCEPC)
Where & When
Copenhagen
2-8 July 2022
Central European Time (CEST)
Online Joining Information
This is the 15th world conference of Person Centered and Experiential Psychotherapy and Counseling (PCE for short), and takes place July 4-8, 2022 in Copenhagen. It is not a Focusing-only event, but The International Focusing Institute (TIFI) is one of its sponsors. Focusing Oriented Therapy is very much related to PCE, as it is all based on the work of Carl Rogers who was the teacher and then a colleague of Gene Gendlin. There is much cross-over between the work of PCE and TIFI.
Registration Information
Registration is expected to start late fall 2021.
Registration Fee
Anticipated registration fees (might change) for IN PERSON conference is:
Members of WAPCEPC - 575 Euro (early bird) or 675 Euro (regular)
Non-Members - 675 Euro (early bird) or 775 Euro (regular)
Student - 450 Euro (early bird) or 550 Euro (regular)