An online interactive 3-session Workshop facilitated by Mia Leijssen
Your Hosts
Event Image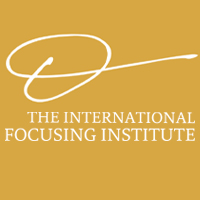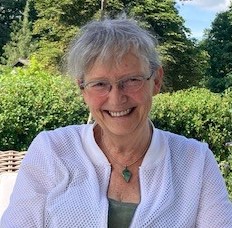 The International Focusing Institute - Mia Leijssen
Where & When
Online (Class will also be recorded)
Friday, Sunday, Tuesday December 9, 11, and 13, 10:30am-1:00pm
New York time
Online Joining Information
After registering, an email will be sent with the confirmation. If you don't see the email please check your Junk/Spam/Promotions folders.
You can still join this workshop in progress. Recordings of previous sessions will be available after you register.
New perspectives emerging from 'living forward'
An online interactive 3-session Workshop facilitated by Mia Leijssen
December 9, 11, and 13, 2022 at 10:30am - 1:00pm New York time
Three 2.5 hour sessions Friday, Sunday, and Tuesday
Times Around the World: Mexico City 9:30-12:00pm / Central Europe (Brussels) 4:30-7:00pm
convert to your time zone here
Recordings will be made available to all registrants as soon as possible after each session for viewing prior to the next session (within 3 hours, except in the case of unexpected technical difficulty).
Recordings will include Mia's presentations, group discussions and questions. Breakout rooms are not recorded.
All recordings will be available for registrants until March 31, 2023.

"It took me a long time to affirm that the ongoing bodily experiencing has its own inherent life-forwarding implying. The little steps that arise at the edge are creative, imaginative, and always in some positive direction."
Gendlin (2003, Beyond postmodernism: From concepts through experiencing)

Living forward is an experience of vital energy that is present in the human body, in nature, in the universe.
Noticing subtle movements in the body, paying attention to what nature mirrors about life processes, looking at painful or even rejected and dark parts of life as possible resources for new discoveries … all these experiences can contribute to our connecting with living forward energy.
While the unfolding of a felt sense and awareness of living forward energy are sometimes intrinsically interwoven, it is particularly important to see them as different processes, each with its own dynamic. Making contact with living forward can be used as a helping process, distinguished from a felt sense process.
Trusting the flow that can develop from opening up to living forward often leads to a new perspective, a profound switch in our ability to cope with difficult situations, sometimes in an unexpected transformation, or our receiving some inspiration from unknown resources.
In this workshop Mia won't present big theories, nor will she explain specific knowledge. Each session will start with an introduction to frame the theme and a little bit of sharing from the richness she discovered through various resources. From lived experience she developed some 'exercises' or 'invitations' everyone can use to explore their own path, trust their own wisdom, discover their own truth and connect to their own mysteries. During the workshop some exercises will be in Focusing pairs (30 minutes in breakout rooms). Each session will close with reflections on the experiential knowledge developed during practicing with living forward principles.
Before the start of the workshop registrants will receive a manuscript: Leijssen, M. (2022). New perspectives emerging from 'living forward'. Paradigm shifts implied in Gendlin's approach. (Modified and shortened version of the publication: Leijssen, M. (2021). Living forward. The challenge of carrying forward Gendlin's legacy. In: Senses of Focusing, Volume II. Editors Nikolaos Kypriotakis and Judy Moore. Eurasia Publications, 79-94.) This manuscript gives some background information to frame exercises presented during the workshop and to connect personal experience with more universal principles. Recordings and other material (slides, exercises, links to articles …) presented during the workshop will be made available to all registrants after each session on the resource page.

PREREQUISITES Some Focusing experience is needed as a condition of participation.
FORMAT
We use Zoom videoconferencing for our online classes. You will need to have a computer/mobile device. Calling in by phone is also possible but not preferred. This workshop will be held in Zoom meeting format and breakout rooms will be utilized (breakout rooms are not recorded).
ABOUT YOUR FACILITATOR
Mia Leijssen (e-mail: [email protected] )
PhD, Professor Emeritus Clinical Psychology and Psychotherapy at the University of Leuven, Belgium.
Person-centered, Experiential, Existential Psychotherapist since 1976.
Focusing Teacher and Coordinator since 1984.
Widely published since 1984, especially on Focusing Microprocesses (topic of PhD research), Spirituality, Professional Ethics, Existential Well-being. Links to some of the publications: https://existentialwellbeing.com/ (English page) https://www.existentieelwelzijn.be/publicaties/ (Dutch page)
Private practice Existential Well-being Counseling: www.existentieelwelzijn.be
Academic director of the Massive Open Online Course: Existential Well-being Counseling: A Person-centered Experiential Approach. For more information see: https://www.edx.org/course/existential-well-being-counseling-person-kuleuvenx-ewbcx
Born 1951, married 1973, mother of a son (1975) and a daughter (1977), grandmother of 5 grandchildren (2003, 2006, 2008, 2008, 2010).
Registration Policies
Regular price $150 Modified price $90 Lowest price $60
Three tier pricing. We welcome you to select the level right for you, while reminding you that if you have a reliable means of support and live in a country with a strong economy, we ask that you pay the regular price. By choosing the highest amount you are capable of paying you help make the sliding scale possible. Thank you!
Refunds A full refund minus a $15 administrative fee for cancellations 14 days before the start date. Cancellations less than 14 days before the start date are nonrefundable. The International Focusing Institute reserves the right to cancel or re-schedule for insufficient enrollment or for other unanticipated reasons. In such cases you will be given a choice of applying your tuition to future programs, or having the full enrollment fee returned to you.
TIFI reserves the right to cancel, change and alter the program if necessary. Participants authorize TIFI to use their name, statements and likeness without charge, for promotional purposes in publications, advertising, video, web, new media, or other formats.
By registering for this course with the Institute, and in consideration of the right and opportunity to participate in and contribute to the Institute's classes, for the purposes of its control of all video and/or audio recordings thereof pertaining to uses serving our purposes and goals, in enrolling in this session you acknowledge and agree to the Institute's ownership of all rights in such classes, including all rights under copyright therein. In no circumstance shall any portion or clip posted or displayed exceed 3 minutes in duration. If you plan to use, post or display any portion or clips of these recordings, including posting these to a website or to a social media platform or portal, you agree that you will seek and obtain the prior approval of the Institute.
For more information:
Contact Elizabeth at [email protected] or (845) 480-5111.
Registration Details
2022-08-18T12:00:00 - 2022-12-14T13:00:00