Your Hosts
Event Image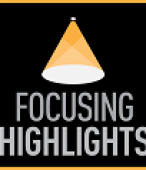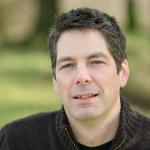 Your Hosts
Event Image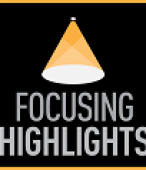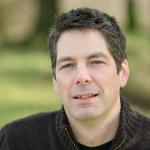 Where
Online
Online Joining Information
You will receive instructions on how to join the class after you register.
Saturday, December 7, 2019 from 11:00 am to 1:00 pm Eastern time
Times worldwide: Click this link for your time.
Registration closes Saturday, December 7 at 9:00 am Eastern Time
(class will be recorded for participants; no special computer skill or equipment required)
We live in a time of unprecedented transition and turbulence. On many levels, personal and collectively, we are faced with the truth of loss; not just of loved ones but of species, of habitats, or of certainties we never questioned. These are hard enough in themselves to face. And we are surrounded by other forgotten losses: our disconnection with the natural world, or lack of real and substantial belonging, the unacknowledged sorrows of our ancestors. No wonder we choose to turn away! ….and yet of course our body knows and feels all this in some way.
So how can we give space to the grief our body inevitably feels? How can the tools from Focusing support us in turning towards these essential but scary landscapes? How might Focusing help us navigate this extraordinary situation we are in?
And how can Focusing partnership and community help to create a container that can welcome all this grief and allow it to flow and move?
Peter will be sharing his inspirations and learnings about this topic using words, images and poetry, and he will lead some guided reflections. There will also be time for questions and sharing.
All are welcome to participate in this class. Some familiarity with Focusing may be helpful but is not required.
The video link will be to an easy to use website called Zoom. In this webinar format, you will see the teachers and host, but you will not be seen. You will be able to ask questions during the webinar by typing them.
You will need to have a computer/mobile device. Calling in by phone is also possible but not preferred. All registered participants will be sent a link to the video recording approximately two weeks following the course. So if you are unable to attend in person, you will still be able to view the class.
Bio
Peter Gill is one of the UK's foremost Focusing trainers. He has been teaching for more than fifteen years; leading retreats, workshops and classes. He is qualified with the British Focusing Association and The International Focusing Institute in New York. He is a Focusing Coordinator and runs Professional Focusing trainings. He is also qualified in Somatic Experiencing (SE), a body-based approach to healing and easing the effects of trauma. More recently he has been training in facilitating nature connection and is currently apprenticing in holding grief ceremony in community. He lives in England with his wife, son and dog, and loves being in the woods.
Registration Details
Peter is offering this class to support The International Focusing Institute. This live online class is pay-what-you-can. The suggested payment for US residents is $30.
If you need to give less, that's fine, but we do require each participant to give something. Please give extra if you can!
Thank you for supporting the Institute.
2019-10-28T19:25:00 - 2019-12-07T14:00:00
PLEASE NOTE: Soon after registering, you will receive a confirmation letter which includes the instructions on how to join the event.