Next Ones: Thursday, January 20th, 7-8:30 pm Eastern & Wednesday, February 2nd, 12:30-2 pm Eastern
Your Hosts
Event Image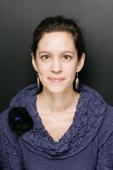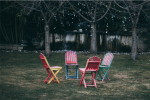 Your Hosts
Event Image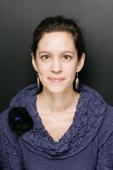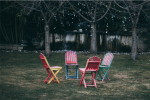 Annette Dubreuil, Trainer and MBA
Where & When
Online via Zoom
Thursday, January 20 (7-8:30 pm)
Eastern Time (New York Time)
Online Joining Information
A Changes Group is a free-of-charge, peer-led group that meets so people can exchange Focusing and listening turns in an atmosphere of safety and mutual respect. It's a group for continuing your Focusing practice; no teaching will be done.
Breakout rooms are used after a brief group centering and grounding practice, as well as a check in. You can choose to be in a group of two or three. At the end, we return for some group sharing. As we grow, we've been using breakout rooms for the check in as well.
This Changes Group is open to people who have not done Focusing before. If in a group of three, beginners can observe before their turn, or choose to participate in the empathy circle (see below) a few times before opting for smaller groups. Please, feel free to invite someone who is curious to attend.
Empathy Circle option: This is a larger group experience. Typically four to nine people or so participate, with four people having focusing turns of about ten minutes (we rotate listeners, and those who do not focus observe/witness), followed by empathic reflection from those who feel moved to give them. An empathic reflection is something you saw or felt—in listening to the Focuser, and can also include a handle (a word, phrase or image that came to mind), or a felt sense that arose in you in. The empathy circle is a lovely way to participate in you first Changes Group if you haven't Focused before as you can begin with a shorter turn or simply witness. And they are powerful, as many kind people holding space allows for deep healing work!
Learn more about Changes Groups here: previous.focusing.org/changes.html
The Changes Group meets twice per month.
The first Wednesday of the month at 12:30 pm and the third Thursday at 7 pm. Next Changes groups are:
Thursday, January 20th, 7-8:30 pm Eastern (New York Time) - 1.5 hours
Wednesday, February 2nd, 12:30-2 pm Eastern (New York Time) - 1.5 hours
Thursday, February 17th, 7-8:30 pm Eastern (New York Time) - 1.5 hours
Please register to attend and receive the zoom information.
What People Are Saying
"That Focusing is not what I had imagined somehow... this was my first time practicing with another person and it surprised me how when I let go it just happened."
What did you like best?: "The chance to work with another person and take our time sharing."
"Diversity of folks joining in, Annette's fundamental trust in the process, warmth"
Registration Information
Please register here: https://pupa.ca/courses/p/monthly-changes-group