Next ones: Thursday, September 16th, 2:30 pm EDT
Your Hosts
Event Image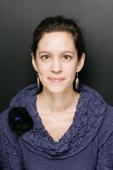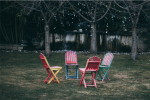 Your Hosts
Event Image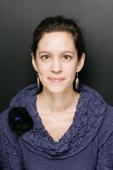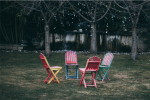 Annette Dubreuil, Trainer and MBA
Where & When
Online via Zoom
Thursday, September 16 (2:30-4pm)
Eastern Timer (New York Time)
Online Joining Information
A Changes Group is a free-of-charge, peer-led group that meets so people can exchange Focusing and listening turns in an atmosphere of safety and mutual respect. It's a group for continuing your Focusing practice; no teaching will be done. Breakout rooms are used after a brief group centering and grounding practice.
This Changes Group is open to people who have not done Focusing before. Beginners can observe in a triad and then have a turn. So you can feel free to invite someone who is curious to come with you.
The Changes Group is conducted primarily in English. However, if you'd like to Focus in another language, we can see if there are others in attendance who speak that language. Annette, the convenor, also speaks French.
Learn more about Changes Groups here: http://previous.focusing.org/changes.html
The Changes Group meets twice per month.
We are exploring new times this fall. For September, the meetings will be:
Thursday, September 16th from 2:30-4pm Eastern (New York Time)
The Changes Group is typically 1.5 hours long. However for these September ones, you can also join for one hour (6:30 pm on Friday the 10th, 3 pm on Thursday the 16h). We will experiment with two checkins and two lengths of breakout groups… with everyone back together at the end for the checkout.
Please register to attend and receive the zoom information.
What People Are Saying
"That Focusing is not what I had imagined somehow... this was my first time practicing with another person and it surprised me how when I let go it just happened."
What did you like best?: "The chance to work with another person and take our time sharing."
"Diversity of folks joining in, Annette's fundamental trust in the process, warmth"
Registration Information
Please register here: https://pupa.ca/courses/p/monthly-changes-group