Online Community Support for Living a Focusing Way of Life
Your Hosts
Event Image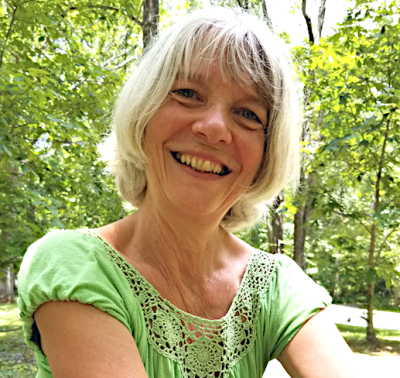 Sandy Jahmi Burg, Certified Focusing Professional and Coordinator-in-Training
What does it mean to GUIDE someone else in ways that bring life forward movement?
In our Focusing partnerships, we learn and practice relational skills that support being a Companion to someone else on their inner journey. Professional guiding is different from being a Focusing partner. It is fun and sometimes bewildering because each person we encounter is unique!
Maybe you are a coach, therapist, social worker, yoga therapist, spiritual director, health professional, body worker, or educator…
Essentially, you have some vocational path you already enjoy that brings you together one-to-one with others.
You often find yourself in situations of facilitating change for this other person and you would like to help them access their natural Focusing skills in these moments.
WELCOME! We'd love for you to join us here!
Although not everyone in this community is geared toward Focusing certification, we understand and believe in the transformational power of our one-to-one relationships. The Learning Community for Mastery in Guiding Change course has a pre-requisite of at least one year of skill training classes and regular partnership practice. This could be via my Creating Space for Lasting Change Parts 1-4 or equivalent classes or possibly a previous mentor relationship with me. We are excited about the variety of backgrounds coming together here and if you have trained in another Focusing modality other than Inner Relationship Focusing, let's chat to be sure this will be a match for you. The first 10 classes will be grounding in guiding from an Inner Relationship Focusing view as a common experience and language from which to share and grow.
Grounded in our own experience as Focuser and Companion, we will:
– Utilize Gendlin's philosophy to expand our understanding of ourselves and others as interaction first.
– Empower confidence to TRUST Presence calisthenics. The Focusing process is resilient. Our body is on our side here.
– Learn more about how to tell where we are in our brain and the myriad of ways we can exercise our neural system toward a sense of flexibility, integration and resilience.
– Expand our ability to tell when someone would be open to Focusing invitations.
– Learn and/or deepen the practice of landing in the "we-space", and finding a fresh rhythm from there, together.
– Explore saying "yes" with equanimity to all that is here in our own and our client/friend/partner's experience. Everything is welcome as it arrives and given a space to feel safe for however it is now.
– Develop experience in how mindfulness practices can help identify and transform core emotional patterns that create anxiety/depression or other interpersonal conflicts.
– Explore the power of silence and our speech as music. How does sound contribute to a healing environment?
– Explore the benefits of metaprocessing, pausing to reflect and highlight anything new as soon as it arises in small ways.
– Deepen the practice of letting the Focuser's words "land" in your body, then let that place speak naturally, rather than remembering or conjuring things to say back.
– Explore why sometimes listening to others becomes difficult and what we can do.
– Explore the subtle difference between "putting your own stuff away to be fully there for the other person" and the idea of "being there, just as you are, however you are" – i.e. Gendlin's being a human being with another human being.
-Trust that our client has the capacity to heal and helping them see their choice points.
– Continue to gather and grow as a learning community. We can return here to make connections, celebrate our successes, ask questions, share challenging experiences and learn new modalities emerging.
LEARNING COMMUNITY FOR MASTERY IN GUIDING CHANGE ONLINE CLASS – 2022-23 SUNDAY MORNINGS
20 Sundays – Starting January 15, 2023
11 am-12:30 pm Eastern New York Time, 10-11:30 am CT, 9-10:30 am MT, 8-9:30 am PT or your equivalent
Jan 15, Jan 29, Feb 12, Feb 26, March 12, March 26, April 2, April 23, May 7, May 21, June 4, June 18, July 2, July 16, Sept 10, Sept 24, Oct 12, Oct 22, Nov 5, Nov 19
Beginning in June, very other Sunday will be small group reading of selections of Gendlin's philosophy. Once I get you going, I will not generally be present for the small groups. I moved April 9 to April 2 to avoid Easter holiday in the USA.
Prerequisite: Creating Space For Lasting Change Levels 1-4 OR 1+ years equivalent Focusing skills training
Course Fee: $485
**Note Daylight savings time changes March 12 and Nov 5 for me. If you are not on the same time shift, take this into account. In spring, time will shift forward 1 hour on March 12, 2023. The Nov 5 class will shift backward 1 hour for that day and those after.
For more information on this first year in the Learning Community, visit this webpage:
https://sandyjahmi.com/learning-community-for-mastery-in-guiding/
For more information on the Ongoing Community, visit this webpage: https://sandyjahmi.com/learning-community-for-mastery-in-guiding/
For more information on using the Learning Community as a pathway to certification, visit this section which has several sub-pages: https://sandyjahmi.com/certification/
Registration Information
A 30 min chat where we'll briefly drop in to Focus is required for acceptance to the Learning Community. Please register early if the dates/times work well for you. Class size is limited to 8 - 10 participants.
Payment can be made via Paypal or check mailed to my address closer to the event starting date.