Part of the Focusing Roundtable Series
Your Hosts
Event Image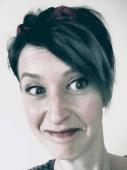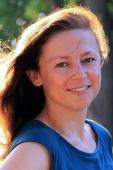 Your Hosts
Event Image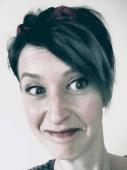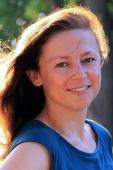 The International Focusing Institute - Jenna Chevalier & Theresia Nestlang
Where & When
Tuesday October 26, 2021, 2:00pm-4:00pm
Eastern Daylight Time (US)
Online Joining Information
Registrants will receive the zoom link a few days before the event.
Tuesday, October 26, 2021 - 2:00 pm - 4:00 pm EDT (New York - US)
Registration closes Friday October 22, 9:00 am Eastern Time.
Journaling is a realm of reflection, remembrance, recombination, revision. It is a lively method for moving from clutter to clarity, a conduit for questioning and connecting. As such, journaling opens up a space to approach and allow fresh ways of seeing—making the page a perfect place for Focusing.
Journaling is a versatile ritual and a complementary companion to contemplative practices and inner looking. It can serve as a recording and reflecting process that helps you locate recurring themes, patterns and symbols in your Focusing practice over time. It can also be an environment to play with new ideas and possibilities, a way to pause and explore the murky and emerging, or a conduit to interact with the body and the felt sense.
Join us in the realm of reflection to explore fresh ways of seeing. In this Roundtable, we will explore and experience some journaling exercises as Focusers. Some areas we might explore together are:
Inner critic work
Dialoging between two parts
Collaging and connecting/Deepening the day
Moving out of the loop
Other topics may emerge from our mutual exploration during the Roundtable.
Who might be particularly interested in attending this Roundtable?
Anyone curious about this topic, including Focusers with experience in journaling, writing, or sketching/drawing, as well as Focusers who would like to learn about journaling's applicability to Focusing.
CONNECTION>CONVERSATION>COMMUNITY
What to expect from Focusing Roundtables: Each Focusing Roundtable is designed to promote informal peer-to-peer conversation. Rather than acting as expert presenters, the Hosts will serve as conversation moderators to encourage sharing and exploration of the topics from the participants' own perspectives. All participants' sharings are welcome and valuable, no matter what level of experience or knowledge you have on the topic. To preserve the nature of informal conversation, the program will be offered live only and no recordings will be available. Registration is limited and on a first-come, first served basis. Participants are encouraged to create follow up opportunities for connection among themselves after the Roundtable.
The TIFI Membership Committee is pleased to offer this series of Focusing Roundtables designed especially for members of the Institute. This program will afford members a valuable opportunity to engage in casual peer-to-peer conversation with other members who share Focusing-related interests. If you are not a member, please join at http://www.focusing.org/membership, then return to this page to register.
About your hosts:
Jenna Chevalier is a Focusing Trainer and Arts and Wellness educator living and working online in Toronto, Canada. Currently studying to be a Focusing Oriented Psychotherapist, Jenna forecasts the completion of her certification in February, 2022. She is a visual artist, graphic designer, yoga teacher and former Special Education teacher. She crosses her interests in Focusing, movement, art, and education to offer a creative, dynamic approach to Wellness and ADHD Coaching and Design from the felt sense. Working under the name Well Being Partnership, her work fosters a growing creativity and ADHD community. You can find workshops and courses throughout the year about journaling, creativity and art-making through Well Being Partnership. http://www.wellbeingpartnership.ca Instagram: @wellbeingpartnership
Theresia W. Nestlang is a Certified Focusing Professional. She has been working in the life and health coaching area since 2004. She concentrates her work on connection – the connection between body, emotions, actions for oneself and with others. Her intent is to support a healthy expression of the individual. To do so she offers classes, workshops and 1:1 in dance, communication (spoken/written) and Focusing. Throughout her daily writing practice – the morning pages by Julia Cameron – she experienced for herself the self empowering qualities of Journaling. This motivates her a lot to share her Journal-to-the-self-Workshops – including the practice of Focusing to deepen the connection – not just to oneself. For additional information see www.abundancer.at; email: [email protected]
Registration Details
Registration Closes: Friday, October 22 at 9:00 am, or when the class is full, whichever is sooner.
Zoom: We use Zoom for all of our online offerings. Please attend by computer so that we can have your video presence as well as your audio. Calling in by phone is also possible but not preferred.
Price: The co-hosts are volunteering their time in order that this program may be brought to members of TIFI at no charge.
PLEASE NOTE: When you register, if your dues are current, your registration is confirmed. If your dues are not current or or if you are not yet a member, please go to the membership page to pay your dues or join and then return to this page to register. Membership page: http://focusing.org/membership. Because this is a members only program, your spot in the Roundtable is not held until your dues are paid. Thank you!
2021-09-11T04:00:00 - 2021-10-22T13:00:00