Your Hosts
Event Image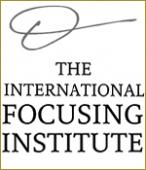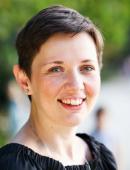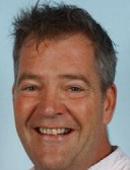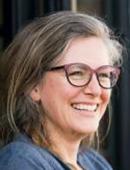 Your Hosts
Event Image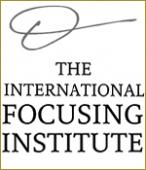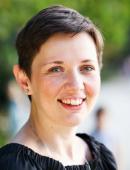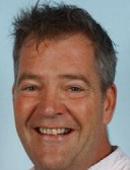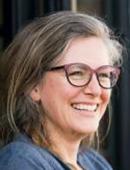 The International Focusing Institute - Laura Bavalics, René Veugelers, Joke Van Hoeck
Where & When
Online
March 25 - 27, 2022
Start 10:00 AM CET & 5:00 AM Eastern Time (NY)
Online Joining Information
All registrants will receive instructions to join the conference close to the conference date.
March 25 - 27, 2022
10:00 - 22:00 CET
(5:00 am - 5pm Eastern (NY) time) (tentative)
Your start time here

 
Workshops will be recorded and accessible to registrants through August 31, 2022.

THE PLANNING COMMITTEE
| | | |
| --- | --- | --- |
| Laura Bavalics | Joke Van Hoeck | René Veugelers |
We invite you to feel, to explore, to share, to deepen your Focusing wisdom and experiences! Our goal is to highlight the diversity and creativity in our Children's Focusing Community, by exploring the many ways we can support children and each other through Focusing and connections.
This conference is designed for anyone interested in learning these unique Children Focusing skills! Also for professionals working with children and young people of all ages-from toddlers to teenagers! And of course open to parents, grandparents, caregivers, and to anyone interested in learning more about how Children & Focusing cross.  Most importantly it's available for YOU!
Here is a small sample of workshops:  Implementing Children's Focusing in a school system, Bio Spirituality and Children, Exploring nightmares with children, Play for Time, a Role Play Inviting Procrastination, The L.A.C.E. Project - Listening, Attention, Compassion and Empathy.
WATCH THIS SPACE FOR FULL PROGRAM AND PRESENTER INFORMATION.
CALL FOR PROPOSALS
Submission Deadline February 6, 2022
We are delighted to extend an invitation to submit a proposal to run a live presentation or workshop at the upcoming online International Children & Focusing Conference.
Our goal is to highlight the diversity and creativity in our Children's Focusing Community, by exploring the many ways we can support children and each other through Focusing and connections.
You can apply to teach a two-hour workshop or host a one-hour presentation.
We welcome proposals that are either lecture-oriented or more experiential or which combine the two. Please organize the time that works best for your teaching style.

If you are interested in presenting please submit:
A title and 100-word statement describing the presentation/ workshop.  
Two or three points stating what people will be learning in the workshop ("the takeaways").
Two-sentence bio and photo.
Please send your information by the February 6, 2022 deadline to children&[email protected]
We have a limited number of spaces available. Please understand that we might not be able to accommodate all proposals.
Registration Details
Regular Price $340 Modified Price $240 Lowest Price $90*
Three tier pricing. We welcome you to select the level right for you, while reminding you that if you have a reliable means of support and live in a country with a strong economy, we ask that you pay the regular price. By choosing the highest amount you are capable of paying you help make the sliding scale possible. Thank you!
*If the lowest price is not affordable, please email [email protected] to check on scholarship funds.
Refunds: A full refund minus a $15 administrative fee (regardless of the registration fee paid) for cancellations 14 days before the start date. Cancellations less than 14 days before the start date are nonrefundable.
TIFI reserves the right to cancel, change and alter the program if necessary. Participants authorize TIFI to use their name, statements and likeness without charge, for promotional purposes in publications, advertising, video, web, new media, or other formats.
At many of our events, we will end class by taking a screenshot. All those who don't want to be included will have the chance to leave. Taking screenshots for sharing (such as on social media) are not allowed at other times during the class. Thanks for your cooperation.
By registering for this course with the Institute, and in consideration of the right and opportunity to participate in and contribute to the Institute's classes, for the purposes of its control of all video and/or audio recordings thereof pertaining to uses serving our purposes and goals, in enrolling in this session you acknowledge and agree to the Institute's ownership of all rights in such classes, including all rights under copyright therein. In no circumstance shall any portion or clip posted or displayed exceed 3 minutes in duration. If you plan to use, post or display any portion or clips of these recordings, including posting these to a website or to a social media platform or portal, you agree that you will seek and obtain the prior approval of the Institute.
2021-09-23T17:30:00 - 2022-05-01T13:00:00