Your Hosts
Event Image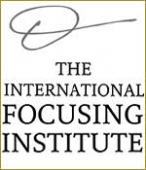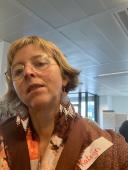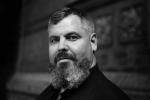 Your Hosts
Event Image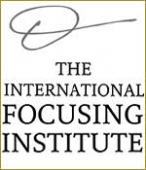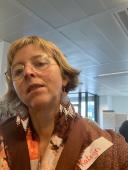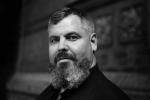 The International Focusing Institute - Katrijn Van Loock and Julian Crotti
Where & When
Thursday, January 27, 2022 11am-1pm
Eastern (NY) time
Online Joining Information
Soon after registering, an email will be sent with the Zoom link to join the live session.
NOTE: Katrijn and Julian's offering is 90 minutes. The additional 30 minutes is for those attending the live session to go into breakout rooms for partnership practice (optional).
Thursday, January 27, 2022 from 11:00am to 1:00pm Eastern (NY) time
convert to your time zone here
Session will be recorded for all registrants and available for viewing for one month.
Registration closes Thursday, January 27 at 10:00am Eastern (NY) time.
From Katrijn and Julian:
We invite you to an insight into and from within our shared and evolving process. It is a container we have been constructing together delicately for the last four years. A place where nothing needs to happen, and anything is possible. What wants to happen there is waiting to be witnessed, welcomed, and created.

This is not a workshop, a class, a demonstration, a Q and A or a 'how to', although it holds the potential to be all those things.

We offer an insight into and from within our shared process.

We invite you to experience our container somewhere in between a focusing and an artistic practice. In fact, we came together four years ago with this very intention. What has unfolded has been an adventure that has taken us through different countries, time zones, remote locations, our own homes, museums, and natural settings. From The amazon to the Parthenon to the depths of our internal workings.

Starting with the principles of relational wholebody focusing; we pause, take time, and zoom into the fundamental movements of two people relating. This connection is held by a structure. Every interaction that occurs between us happens within and is informed by this structure. Every time we meet, we take time to lay the foundations of this structure. After four years of delicate and dedicated work the structure holds not only the entirety of our human relationship but something more, something greater than us. Something that can be harnessed, questioned, and worked with. Something that supports inquiry and exploration.

Til now we have welcomed personal queries, administrative emails, works of art, classic architecture, elements of the natural world, indigenous spiritual practices, personal triumph and tragedy, relics and ruins, time, distance and duration into this form to startling and informative results. Always holding a place for what wants to happen.

In this session we explore in real time a new development. What is possible when we open our focusing structure to others? Are we welcoming an audience, a group of participants, something in between? We don't know yet. What information is available to us in this place? And where can it guide us?

If this proposal is as interesting and exciting as it continues to be for us, we look forward to welcoming you. To this place of adventure and discovery. Delicate and dangerous. Strong and special. With the potential to hold everything and nothing at all.
All are welcome to attend. Some experience with Focusing will be helpful but is not required.
All registrants (whether or not you attend live) receive the recording approximately 2 weeks after the session, and will be available for one month after you receive it. Breakout rooms are not recorded.
Format
We use Zoom videoconferencing for our online classes. The session will be held in meeting format so that all participants can see the presenters and each other. You will need to have a computer/mobile device. Calling in by phone is also possible but not preferred as participation in breakout rooms will be limited.
Bios
Katrijn Van Loock, Wholebody Focusing Coördinator, trainer, psychologist and professional clown in hospital, teams and organizations. Trained in Wholebody Focusing by Kevin Mcevenue, Karen Whalen and Glenn Fleisch in New York. Specialized in Relational Wholebody Focusing together with Karen Whalen.
Julian Crotti studied Relational Whole Body Focusing with Karen Whalen and Katrijn Van Loock in Belgium and Whole Body Focusing with Glenn Fleisch in Califonia. He has completed Focusing Basics and Focusing Advanced training with Ruth Hirsch. He comes from a previous career as a dancer, actor and artist in Australia.

Registration Policies
Refunds: A full refund minus a $15 administrative fee for cancellations 14 days before the start date. Cancellations less than 14 days before the start date are nonrefundable. The International Focusing Institute reserves the right to cancel or re-schedule for insufficient enrollment or for other unanticipated reasons. In such cases you will be given a choice of applying your tuition to future programs, or having the full enrollment fee returned to you.
TIFI reserves the right to cancel, change and alter the program if necessary. Participants authorize TIFI to use their name, statements and likeness without charge, for promotional purposes in publications, advertising, video, web, new media, or other formats.
By registering for this course with the Institute, and in consideration of the right and opportunity to participate in and contribute to the Institute's classes, for the purposes of its control of all video and/or audio recordings thereof pertaining to uses serving our purposes and goals, in enrolling in this session you acknowledge and agree to the Institute's ownership of all rights in such classes, including all rights under copyright therein. If you plan to use, post or display any portion or clips of these recordings, including posting these to a website or to a social media platform or portal, you agree that you will seek and obtain the prior approval of the Institute. In no circumstance shall any portion or clip posted or displayed exceed 3 minutes in duration.
At many of our events, we will end class by taking a screenshot. All those who don't want to be included will have the chance to leave. Taking screenshots for sharing (such as on social media) are not allowed at other times during the class. Thanks for your cooperation.
For more information:
Contact Elizabeth at [email protected] or (845) 480-5111.
Price: $35 Members, $45 Non-members
Registration Details
2021-11-30T17:40:00 - 2022-01-27T15:00:00
$ 35.00
Paid-up Institute Members