Your Hosts
Event Image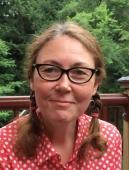 Your Hosts
Event Image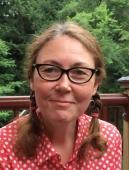 Where
Online (Class will also be recorded)
Online Joining Information
Soon after registering, you will receive an email with instructions on how to join the class.
Saturday, April 18, 2020 from 1:00 to 3:00 pm Eastern time
Times worldwide: Click this link for your time.
Registration closes Friday, April 17 at 03:00 pm Eastern Time
(class will be recorded for participants; no special computer skill or equipment required)
What's it like to be you in the world?
Maybe you are feeling anxious, insecure, or lonely at this time of global crisis, when many of us are practicing physical-distancing. Experiencing a sense of grounding and calm may be more difficult than usual these days. And yet, there you are: no matter who is or isn't near you. There you are: no matter what is or isn't going on around you.
Focusing-oriented meditation can help you feel more at home in your body, receptive and friendly toward your experience, and able to find a sense of presence and calm even in the midst of the difficult situations that life brings.
In this webinar Heidi will share a presentation, lead a guided experience of Focusing-oriented meditation, and there will be a time for individual practice (unguided). There will also be time for reflection and questions.
This class is for anyone interested in meditation and/or Focusing. No experience with meditation or Focusing is required (though some experience with Focusing may be helpful). All are welcome to participate in this class.
We use Zoom videoconferencing for our online classes. In this webinar format, you will see the teacher and host, but you will not be seen. You will be able to ask questions during the webinar by typing them.
You will need to have a computer/mobile device. Calling in by phone is also possible but not preferred. All registered participants will be sent a link to the video recording approximately two weeks following the course. So if you are unable to attend in person, you will still be able to view the class.
Bio
Heidi Fischbach, EdM, LMT, is a Certified Focusing Professional and a Focusing-oriented massage therapist at Heidi's Table. Also a student of mindfulness meditation and yoga, Heidi loves weaving together these practices in the interest of the mental health, physical health and every kind of health of herself, her clients, and the world. She is currently offering daily, 45-minute "At Home in Your Body" classes which are open to anyone (anywhere in the world with a reliable internet connection) who wants to learn and practice Focusing-Oriented Meditation in a supportive and guided virtual classroom.
Registration Details
Heidi is offering this class to support The International Focusing Institute. This live online class is pay-what-you-can. The suggested payment for US residents is $30.
If you need to give less, that's fine, but we do require each participant to give something. Please give extra if you can!
Thank you for supporting the Institute.
2020-03-26T16:00:00 - 2020-04-18T13:00:00
PLEASE NOTE: Soon after registering, you will receive a confirmation letter which includes the instructions on how to join the event.