Your Hosts
Event Image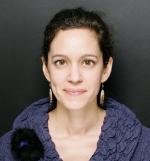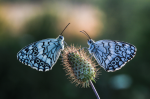 Annette Dubreuil, Coordinator-in-Training & MBA
Where & When
Zoom
Wednesdays, August 10-31, 6:30-8:30 pm
Eastern Time
In this four-week Focusing course, we learn the practice, include being a listener. We delve deeply into each of the 6 steps with each class including a teaching of one or two steps. Here is the course overview, including steps and aspects of listening covered:
Clearing a Space and the Focusing Attitude (Receiving) + Reflecting with Their Words (Saying Back/Mirroring)

Finding the Felt Sense + Reflecting with Our Own Words (Active Listening)

Getting a Handle and Resonating + Helping your Focuser with prompts (Experiential Listening Part 1)

Asking + Helping your Focuser deepen their experience (Experiential Listening Part 2)
We gradually grow our listening skills by learning to say back the words shared especially the felt/emotional words (week 1), reflecting in our own words when it feels right and asking simple questions such as "Where do you carry that in your body?" (week 2). Then we learn to take our Focuser through most of the steps and ask guiding questions such as "Can you get a handle for that?" (week 3). We finish by learning the variety of ways we can use Asking questions (week 4), to unfold the problem or find solutions with guiding questions like "What's the worst about that?" or "What would it feel like if it as all better?"
Each class includes a teaching of step(s) and listening skills, a small experiential guided by me, and then practice. Practice is done either in the large group, or in breakout rooms (groups of two or three). Jan Winhall's Felt Sense Polyvagal Model is also covered.
To further your practice, it is encouraged to also form a Focusing partnership with another participant. This involves meeting between classes to practice, in an exchange of Focusing and listening.
Dates for the next groups:
Tuesdays, August 9-30, 1:30-3:30 pm Eastern

Wednesdays, August 10-31, 6:30-8:30 pm Eastern

Tuesdays, September 6-27, 6:30-8:30 pm Eastern

Wednesdays, September 7-28, 2:30-4:30 pm Eastern
Group size: this group is capped at 12 people
Who is this group for? The group is designed for beginners.
Course location: Zoom
What People Are Saying
"Focusing provides a readily accessible path to understanding yourself by connecting to the deeper wisdom in your body and subconscious--a source of wisdom that we are usually too busy, distracted and lost in our thoughts to hear. If you wish to know yourself and those around you better, focusing is perhaps the most direct way of doing that. And I can think of no one better able to teach this valuable practice than Annette. She is both skillful and compassionate, and she does an exemplary job of making the process easy to understand and experience. Most importantly, she has the ability to create a safe and welcoming space for people to begin to explore deeper aspects of themselves in the company of others."–Jonathan Walker MD, Clinical Assistant Professor, Indiana University School of Medicine
"Annette, thank you again for such a great course. Very thorough and informative, nearing an advanced form of the basics. A rich collective experience. Great stuff."–Blake Biery, US
"'I have recently completed the 4 week beginners focussing course with Annette. She offers compassion, warmth, patience, generosity of spirit and humility. I highly recommend this course. It has helped me to start to notice my body and not just what my mind is telling me. I felt in safe hands with Annette."–Lesley C, UK
"Really great introduction to the basics, with lots of opportunities to practice."
"I found the Basic Steps and the suggested questions very useful."