International Focusing Highlights is a series of interactive, online pay-what-you-can classes.
Your Hosts
Event Image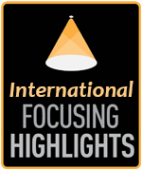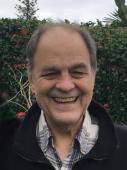 The International Focusing Institute - Robert Lee
Where & When
Thursday, September 30, 8am-10am
Eastern (NY) time
Online Joining Information
Soon after registering, you will receive an email with the Zoom link to join the webinar.
Thursday, September 30, 2021 from 8:00am to 10:00am Eastern (NY) time
Class will be recorded for all registrants and available for viewing for one month.
Changing the Unchangeable (aka Macroshifting) invites one to engage with something one has tried to change (e.g. a persistent relationship or career problem) but has failed at changing. If, given one's other accomplishments, it is unclear why someone has failed, it is probably a macro. According to Robert, macros are what change with difficulty. Macros also go further into who one is, and further out into society. . .
Within this webinar you will have the chance to:
Get an introduction to Macroshifting and dive into Domain Focusing:
Domain Focusing was built to power Macroshifting. Together we will discover how Domain Focusing teaches the art of getting deeper and broader shifts—a key to shifting macros predictably.
Get to know the 2 year Macro-Domain Focusing Large Group Program:
We will explore how Robert's 2 year program aspires to have comparable outcomes to 2 years of psychotherapy at half the cost while delivering the lifelong Focusing skills of a robust Focusing training program.
All are welcome to attend. Experience with Focusing is helpful but not required.
We use Zoom videoconferencing for our online classes. In this webinar format, you will see the presenter and host, but you will not be seen. You will be able to ask questions during the webinar by typing them.
You will need to have a computer/mobile device. Calling in by phone is also possible but not preferred. All registered participants will be sent a link to the video recording approximately two weeks following the class. So if you are unable to attend the live webinar, you will still be able to view it for one month.
Bio - Robert L Lee, Ph.D.
Theoretical/Methodological Innovator in Gendlin's Implicit Tradition
Licensed psychologist
Mentored by Eugene Gendlin and Clark Moustakas
Developing new architecture for more effective psychotherapy by combining his methods of Macroshifting™ (Changing the Unchangeable) and Domain Focusing™
Created Cross-lingual Focusing Partnership (partnership exchange with an imperfect second language), Elusive Felt Sensing (comprehensive approach for people with difficulties in felt sense formation), Empathic Opportunity Coupling (couple psychotherapy)
Developer of Focusing in Costa Rica, NYC, Boston and among Quakers
Led 15+ training programs
Led 7 TIFI Certification Weeklongs
Board service: TIFI and Humanistic Psychology (Moustakas: CDPP-CHTP)
Mentored many successful Focusing Coordinators and Leaders
Registration Details
Robert is offering this class to support The International Focusing Institute. This live online class is pay-what-you-can. The suggested payment for US residents is $30. If you need to give less, that's fine, but we do require each participant to give something. Please give extra if you can! Thank you for supporting the Institute.
Robert bietet diesen Kurs an, um das Internationale Focusing-Institut zu unterstützen. Dieser Live-Online-Kurs ist ein Kurs, bei dem Sie das zahlen, was Sie können. Der empfohlene Betrag für Teilnehmer mit Wohnsitz in den USA beträgt $30. Wenn Sie weniger zahlen können, ist das in Ordnung, wir erwarten jedoch, dass jeder Teilnehmer etwas gibt. Bitte geben Sie etwas mehr, wenn Sie können! Wir danken Ihnen dafür, dass Sie das Institut unterstützen.
罗伯特为国际聚焦协会提供本次课程。本次在线直播课程按照你的情况支付。对于美国本地人建议的支付款为30美金。如果你需要少给一点,那也没关系,但是我们需要每一个参与者都能够给予一些。如果可以请多给一些。谢谢你对协会的支持。
Refunds: A full refund minus a $15 administrative fee (regardless of the registration fee paid) for cancellations 14 days before the start date. Cancellations less than 14 days before the start date are nonrefundable.
Registration Policies: TIFI reserves the right to cancel, change and alter the program if necessary. Participants authorize TIFI to use their name, statements and likeness without charge, for promotional purposes in publications, advertising, video, web, new media, or other formats. Please note that the class will be recorded and may be distributed to a wider audience. By registering for this course with the Institute, and in consideration of the right and opportunity to participate in and contribute to the Institute's classes, for the purposes of its control of all video and/or audio recordings thereof pertaining to uses serving our purposes and goals, in enrolling in this session you acknowledge and agree to the Institute's ownership of all rights in such classes, including all rights under copyright therein. In no circumstance shall any portion or clip posted or displayed exceed 3 minutes in duration. If you plan to use, post or display any portion or clips of these recordings, including posting these to a website or to a social media platform or portal, you agree that you will seek and obtain the prior approval of the Institute.
Registration closes 1 hour prior to the event start time.
2021-08-19T12:00:00 - 2021-09-30T11:00:00
PLEASE NOTE: Soon after registering, you will receive a confirmation letter which includes the instructions on how to join the event.