Get an overview of the 6 steps of Focusing. Workshops held twice per month.
Your Hosts
Event Image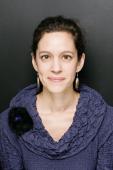 Your Hosts
Event Image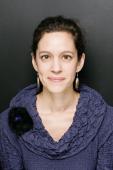 Annette Dubreuil, Trainer & MBA
Where
Online via Zoom
Online Joining Information
In this two-hour workshop, you'll learn the basic 6 Steps of Focusing.
Clearing a Space (getting ready to Focus)

Getting a Felt Sense (physical sensations, emotions, thoughts and memories)

Finding a Handle (a word, phrase or image that gets to the crux of our felt sense)

Resonating (ensuring the handle and felt sense match just right)

Asking (asking the body a few questions and noticing how it answers)

Receiving (welcoming what comes and thanking the body)
This is a group workshop delivered on zoom. There will be a Focusing demo. And you will have the opportunity to experience Focusing for a 20-minute turn, as well as a listening turn in breakout groups. We will delve into the 6 steps of Focusing, different options for listening, and get your Focusing questions answered. Jan Winhall's Felt Sense/Polyvagal Model is also covered.
You will receive a handout of the 6 steps of Focusing and body cards to record your experience.
Next sessions (pick one 2-hour session to attend):
Monday, June 21 (6:30-8:30 pm EDT)
Sunday, June 27 (1:30-3:30 pm EDT)
Monday, July 19 (6:30-8:30 pm EDT)
Wednesday, July 21 (12:30-2:30 pm EDT)