Your Hosts
Event Image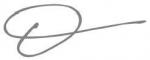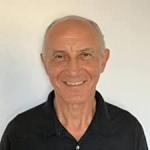 Your Hosts
Event Image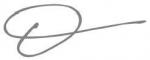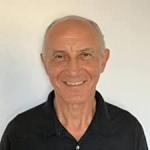 Where
Online (Class will also be recorded)
Online Joining Information
Soon after registering, you will receive an email confirmation with the link to join the class.
Saturday, August 29 from 1:00 pm to 3:00 pm Eastern time
An online, interactive workshop facilitated by Serge Prengel. This offering will be held in meeting format so that all participants will see the presenter and each other.
convert to your time zone here
Registration closes Friday, August 28 at 3:00pm Eastern time.
This workshop is an introduction to Active Pause, within the context of: "What if mindfulness were called Active Pause?". That is if we didn't have any baggage about what mindfulness is or is not. We would just be approaching it as a special kind of pause, an active pause.
In this workshop, we will explore the pause as an embodied shift from mindless to mindful. Using the phrase "from mindless to mindful" allows us to avoid going into esoteric descriptions. Simply stated, you're mindful when you're not mindless. And you're mindless when you're on autopilot, i.e., when you keep going without being aware of what you're doing.
We are going to pay attention to the embodied quality of this pause. We are going to do this through a simple exercise. A gentle stretch that you will do for a brief moment, while sitting, for a minute or so. We will be doing this to pay attention to your inner experience, your felt sense, as your muscles gently engage and your body realigns. We will be observing what it means to engage, moment by moment. We will explore the feeling of being at the edge of noticing as if we are an outside witness and being a dancer who is influencing the dance. These are experiences for which we do not have words that readily fit. We have, at best, some analogies, like the analogy with dancing.
As we try to put words to these experiences, we are confronting the established dichotomies between being passive vs. active, or contemplating vs. doing. A conscious focus helps us become more aware of how our vantage point shifts, moment by moment, from perceiving what we call our body, mind, or sense of self. Becoming more aware of the fleeting quality of these perceptions raises questions about what we mean by mind, or embodiment, or sense of self.
Exploring this with the tool of Focusing partnerships makes it possible for us to encourage each other to go deeper into the experience. As we explore together, we find words for these experiences. The words are not just helpful in explaining our experiences to other people. They also help make it clearer to ourselves.
Sharing the experience with another person, especially with somebody going through a similar experience, allows us to go deeper into it. Not just to describe it from the outside as something abstract, but also to relive the experience in a way that keeps enriching it as we relive it and discuss it.
Attending in person is encouraged as there will be the opportunity to practice in pairs via breakout rooms and to ask questions during the workshop. All registrants will receive a link to the recording (breakout rooms are not recorded).

Format
We use Zoom videoconferencing for our online offerings. You will need to have a computer/mobile device. Calling in by phone is also possible but not preferred. The class will be held in meeting format so that all participants will see the presenter and each other. (There is an option to turn off your video if you prefer and technical instructions will be given at the class start).
About Your Facilitator
Serge Prengel, LMHC, is in private practice in New York City. He has been exploring creative approaches to mindfulness in therapy and in everyday life. Serge is a graduate of France's Sorbonne University and HEC School. He is certified in Focusing, Core Energetics and Somatic Experiencing, and also draws from Systems-Centered theory. Serge is the editor of Focusing Conversations (http:previous.focusing.org/conversations) and of Active Pause (http://activepause.com).
THE SMALL PRINT
Refund policy: A full refund minus a $15 administrative fee for cancellations 14 days before the start date. Cancellations less than 14 days before the start date are nonrefundable. The International Focusing Institute reserves the right to cancel or re-schedule for insufficient enrollment or for other unanticipated reasons. In such cases you will be given a choice of applying your tuition to future programs, or having the full enrollment fee returned to you.
For more information:
Contact Elizabeth at [email protected] or (845) 480-5111.
Price: $35 Members, $45 Non-members
Registration Details
2020-06-25T13:00:00 - 2020-08-28T19:00:00
$ 35.00
Paid-up Institute Members