Exploring the edges and bridges with Meister Eckhart
Your Hosts
Event Image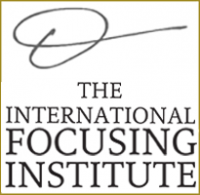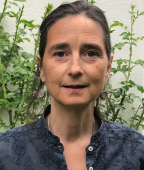 The International Focusing Institute - Donata Schoeller
Where & When
Online (Class will also be recorded)
Thursday, Friday, Saturday, May 5-7, 11am-2pm
Eastern (NY) Time
Online Joining Information
After registering, an email will be sent with the confirmation. If you don't see the email please check your Junk/Spam/Promotions folders.
Post Event Registration - open until Aug 1 as recordings are available until Aug 15
Eugene Gendlin and Mysticism
Exploring the edges and bridges with Meister Eckhart
An online interactive 3-day Workshop facilitated by Donata Schoeller
May 5-7, 2022 at 11:00am - 2:00pm Eastern (NY) time
(Three 3-hour sessions Thursday, Friday, and Saturday)
Start Times Around the World: Mexico City 10am / New York 11am / Germany 5pm
convert to your time zone here
Recording Note: Recordings will be made available to all registrants within 3 hours after each session for viewing prior to the next day (except in the case of unexpected technical difficulty). Breakout rooms are not recorded. All recordings will be available for registrants until August 15, 2022.

DESCRIPTION
That Eugene Gendlin had a special relationship with the medieval German mystic Meister Eckhart was already evident from the fact that he had his sermons and treatises on that nearby shelf next to his work-armchair, where otherwise only his own manuscripts were waiting for further processing. Meister Eckhart's book was literally close at hand.
In Donata's first article on Gendlin, she compared his philosophy of the implicit with mystical approaches of the Renaissance time. To her surprise, Gendlin was enthusiastic. On that occasion she realized how deep his understanding of mystical philosophy is. He took special pleasure in talking with Donata about Meister Eckhart, whose sophisticated mystical thinking was the source for major philosophical schools to come. That is why Meister Eckhart is regarded as one of the inspirational sources of a modern thinking, being oriented toward the individual and radically relational at the same time. While parts of his work were forbidden by the church for centuries, he has become a kind of spiritual hero in our time, highly cherished for his open minded and existentially exciting thinking. Because of the strong affinities one finds to Buddhist thinking, Meister Eckhart has also become a dialogue partner between East and West.
In this workshop, Donata intends to curiously explore edges and bridges between Gendlin's process-thinking and Meister Eckharts' approaches. An obvious entry are the passages Gendlin underlined and emphasized in his copy of Meister Eckhart's work.
There will be presentations by Donata, we will read some of these passages, and we will relate and "cross" their approaches. And of course, we will do exercises inspired by both of their texts. This will support us to explore our own path, our own mysteries, questions and intuitions. In this way will read in their books and we will read in the "book of our own experience". Together with "Master" Gendlin and "Meister" Eckhart, we will think about the challenges, paradoxes and gifts of lived selfhood.

PREREQUISITES
Some Focusing experience is needed as a condition of participation, but registrants do not need experience with philosophy.
FORMAT
We use Zoom videoconferencing for our online classes. You will need to have a computer/mobile device. Calling in by phone is also possible but not preferred. This workshop will be held in Zoom meeting format and breakout rooms will be utilized (breakout rooms are not recorded).
ABOUT YOUR FACILITATOR
Donata Schoeller is a philosopher who teaches at the Universities of Koblenz and Iceland. She wrote her PhD on Meister Eckhart. Her Habilitation (a second PhD necessary for the tenure track in the German speaking world) is based and inspired by many years of research of Gendlin's philosophy. She is the academic director of the interdisciplinary program "Training in Embodied Critical Thinking, in which five universities participate. The program is funded by the European Erasmus + Funds for Strategic Partnership in Higher Education. Donata Schoeller has published extensively on Gendlin's philosophy. With Christiane Geiser, she has also translated A Process Model into German. In close collaboration with Eugene Gendlin and Neil Dunaetz, she has written a first introduction to this oeuvre. She is a Focusing trainer giving year long courses in Switzerland. As a TAE-teacher she is invited internationally to teach at Universities and Academies. She has three daughters and lives in Switzerland and Germany. For more information, see donataschoeller.com
Registration Policies
Regular price $265 Modified price $190 Lowest price $115
Three tier pricing. We welcome you to select the level right for you, while reminding you that if you have a reliable means of support and live in a country with a strong economy, we ask that you pay the regular price. By choosing the highest amount you are capable of paying you help make the sliding scale possible. Thank you!
Refunds A full refund minus a $15 administrative fee for cancellations 14 days before the start date. Cancellations less than 14 days before the start date are nonrefundable. The International Focusing Institute reserves the right to cancel or re-schedule for insufficient enrollment or for other unanticipated reasons. In such cases you will be given a choice of applying your tuition to future programs, or having the full enrollment fee returned to you.
TIFI reserves the right to cancel, change and alter the program if necessary. Participants authorize TIFI to use their name, statements and likeness without charge, for promotional purposes in publications, advertising, video, web, new media, or other formats.
By registering for this course with the Institute, and in consideration of the right and opportunity to participate in and contribute to the Institute's classes, for the purposes of its control of all video and/or audio recordings thereof pertaining to uses serving our purposes and goals, in enrolling in this session you acknowledge and agree to the Institute's ownership of all rights in such classes, including all rights under copyright therein. In no circumstance shall any portion or clip posted or displayed exceed 3 minutes in duration. If you plan to use, post or display any portion or clips of these recordings, including posting these to a website or to a social media platform or portal, you agree that you will seek and obtain the prior approval of the Institute.
For more information:
Contact Elizabeth at [email protected] or (845) 480-5111.
Registration Details
2022-02-24T13:00:00 - 2022-08-01T22:00:00