Focusing Highlights is a series of interactive, online pay-what-you-can classes.
Your Hosts
Event Image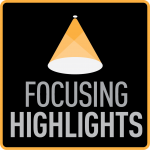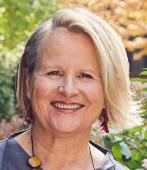 Your Hosts
Event Image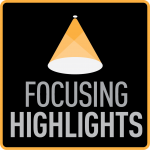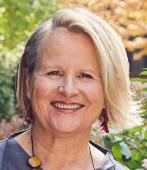 Where
Online (Class will also be recorded)
Online Joining Information
Soon after registering, an email confirmation will be sent with the Zoom link to join the webinar.
Friday, May 14, 2021 from 11:00am to 1:00pm Eastern (NY) time
Class will be recorded for all registrants and available for viewing for one month.
We all have a story—or stories—to tell.
Writing can be a powerful vehicle of embodied wisdom if we give the process time to unfold, using our Focusing Practice. We will explore language which forms from implicit experiencing. Through evocative writing practices, words are invited to come from Felt Sense memories.
Ann will be sharing some simple tools you can use in your own writing practice, including experience from her own multi-chaptered writing journey. Participants will be guided through a writing prompt, and have time to write during the session. There will also be some time to ask questions.
This webinar is aimed at writers of all levels: anyone who can journal belongs here. Some familiarity with Focusing will be helpful, but is certainly not required.
We use Zoom videoconferencing for our online classes. In this webinar format, you will see the presenter and host, but you will not be seen. You will be able to ask questions during the webinar by typing them.
You will need to have a computer/mobile device. Calling in by phone is also possible but not preferred. All registered participants will be sent a link to the video recording approximately two weeks following the class. So if you are unable to attend the live webinar, you will still be able to view it for one month.
Bio
Ann Dowsett Johnston is the bestselling author of Drink: The Intimate Relationship Between Women and Alcohol, named one of the top 10 books of 2013 by the Washington Post. An award-winning journalist with more than 40 years of experience, she has also been a vice-principal of McGill University. Ann is a practicing psychotherapist, a Focusing-oriented trainer and the founder of Writing Your Recovery. Having started Focusing in the late 1980s, Ann considers her Focusing practice to be central to her life. She divides her time between Toronto, Canada and California, U.S.A. www.anndowsettjohnston.com
Registration Details
Ann is offering this class to support The International Focusing Institute. This live online class is pay-what-you-can. The suggested payment for US residents is $30.
If you need to give less, that's fine, but we do require each participant to give something. Please give extra if you can!
Thank you for supporting the Institute.
Registration Policies: TIFI reserves the right to cancel, change and alter the program if necessary. Participants authorize TIFI to use their name, statements and likeness without charge, for promotional purposes in publications, advertising, video, web, new media, or other formats. Please note that the class will be recorded and may be distributed to a wider audience. By registering for this course with the Institute, and in consideration of the right and opportunity to participate in and contribute to the Institute's classes, for the purposes of its control of all video and/or audio recordings thereof pertaining to uses serving our purposes and goals, in enrolling in this session you acknowledge and agree to the Institute's ownership of all rights in such classes, including all rights under copyright therein. In no circumstance shall any portion or clip posted or displayed exceed 3 minutes in duration. If you plan to use, post or display any portion or clips of these recordings, including posting these to a website or to a social media platform or portal, you agree that you will seek and obtain the prior approval of the Institute.
2021-03-21T12:00:00 - 2021-05-14T15:00:00
PLEASE NOTE: Soon after registering, you will receive a confirmation letter which includes the instructions on how to join the event.