Your Hosts
Event Image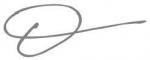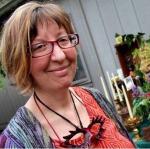 Where & When
Online (Class will also be recorded)
Online Joining Information
Soon after registering, an email will be sent to you with the Zoom link to join the workshop.
Saturday, March 20. 2021 from 12:00 pm to 2:00 pm Eastern (NY) time
An online, interactive workshop facilitated by Taj Baker. This offering will be held in meeting format so that all participants will see the presenter and each other.
Start Times Around the World: Mexico City 10am / New York 12pm / Germany 5pm
convert to your time zone here
Registration closes Saturday, March 20 at 10:00am Eastern (NY) time.
In this experiential workshop we will start with exercises to connect the group, which can be done in any Focusing partnership or group.
We will play improv games of two types: some which are quick and spontaneous, and others which have a Focusing foundation and slower tempo.
We will also do some improvisational creative writing from our felt senses.
Woven throughout will be guided exercises that can also be done when viewing the recording.
This workshop is intended for those with Focusing experience, though no experience with improv is required. Attending live is encouraged as there will be the opportunity to practice the exercises in breakout rooms and to ask questions during the workshop. All registrants will receive a link to the recording approximately two weeks after the workshop. (Breakout rooms are not recorded.)
Format
We use Zoom videoconferencing for our online classes. You will need to have a computer/mobile device. Calling in by phone is also possible but not preferred. This class will be held in meeting format so that all participants will see the presenter and each other.
About Your Facilitator
Amy "Taj" Baker is an artist, facilitator, writer, and improviser, who blends creativity, play, and mindfulness practices. She offers classes and workshops which utilize art making, collaborative play, spirituality, and improvisation for each person's unique path of healing and growth. She received her Master of Arts degree in Transpersonal Counseling Psychology and Art Therapy from Naropa University. Taj facilitates expressive arts playshops in Portland, Oregon and virtually around the world.
THE SMALL PRINT
Refund policy: A full refund minus a $15 administrative fee for cancellations 14 days before the start date. Cancellations less than 14 days before the start date are nonrefundable. The International Focusing Institute reserves the right to cancel or re-schedule for insufficient enrollment or for other unanticipated reasons. In such cases you will be given a choice of applying your tuition to future programs, or having the full enrollment fee returned to you.
For more information:
Contact Elizabeth at [email protected] or (845) 480-5111.
Price: $35 Members, $45 Non-members
Registration Details
2021-02-01T13:00:00 - 2021-03-20T15:45:00
$ 35.00
Institute Members