Focusing Highlights is a series of interactive, online pay-what-you-can classes.
Your Hosts
Event Image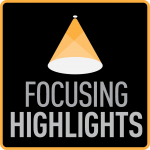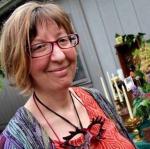 Your Hosts
Event Image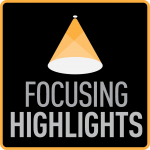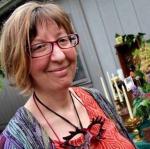 Where
Online (Class will also be recorded)
Online Joining Information
Soon after registering, an email confirmation will be sent to you with the Zoom link to join the webinar.
Saturday, December 19, 2020 from 12:00 pm to 2:00 pm Eastern (NY) time
Times worldwide: Click this link for your time.
Registration closes Friday, December 18 at 3:00 pm Eastern (NY) Time
Class will be recorded for registrants.
Like Focusing, play is a way to discover our true selves, and connect with others in unexpected ways. In this webinar, we will explore what the intersection of mindful embodied attention and an improvisational attitude might look and feel like. We will blend Focusing with games and exercises adapted from the world of theatrical improvisation. Small group demonstrations will help illustrate this cross-pollination.
Please have at hand: a notebook, a pen, and a smooth stone that fits in your hand. There will be some guided exercises for the viewer to experience.
All are welcome to attend; no improvisation or Focusing experience is necessary.
We use Zoom videoconferencing for our online classes. In this webinar format, you will see the teacher and host, but you will not be seen. You will be able to ask questions during the webinar by typing them.
You will need to have a computer/mobile device. Calling in by phone is also possible but not preferred. All registered participants will be sent a link to the video recording approximately two weeks following the class. So if you are unable to attend the live webinar, you will still be able to view it.
Bio
Amy "Taj" Baker is an artist, facilitator, writer, and improviser, who blends creativity, play, and mindfulness practices. She offers classes and workshops which utilize art making, collaborative play, spirituality, and improvisation for each person's unique path of healing and growth. She received her Master of Arts degree in Transpersonal Counseling Psychology and Art Therapy from Naropa University. Taj facilitates expressive arts playshops in Portland, Oregon and virtually around the world. She teaches mindful improvisation twice monthly online at Oaktown Improv, oaktownimprov.com and plans are in the works for more Focusing and improv classes.
Registration Details
Taj is offering this class to support The International Focusing Institute. This live online class is pay-what-you-can. The suggested payment for US residents is $30.
If you need to give less, that's fine, but we do require each participant to give something. Please give extra if you can!
Thank you for supporting the Institute.
2020-11-10T13:00:00 - 2020-12-18T20:00:00
PLEASE NOTE: Soon after registering, you will receive a confirmation letter which includes the instructions on how to join the event.