Teams with psychological safety are the most creative and innovative.
Your Hosts
Event Image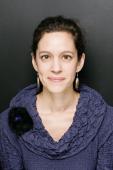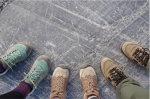 Your Hosts
Event Image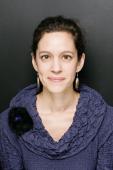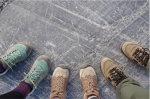 Annette Dubreuil, Trainer and MBA
Where & When
Online via Zoom
Thursday, October 7 to December 9, 12:30-2pm
Eastern
Teams with psychological safety are the most creative and innovative.
An embodied leader is self-aware, informed by their body's wisdom, and able to show up in ways that reflect their values and commitments, even under pressure. They also create team spaces that foster creativtiy. They do this by being able to:
In this course, we spend ten weeks developing our embodied leadership skills, primarily using Focusing. We do so by taking two PUPA process journeys: pause, understand, permutation, prepare, action. The PUPA process includes concepts from Otto Scharmer's Theory U (from MIT) and Arawana Hayashi's Social Presencing Theatre, positive psychology, and doable action steps. Finally, our learning includes Timothy Clark's 4 stages of psychological safety.
In our first journey, we unpack where we get in the way of the psychological safety of our team: where we armour up by becoming defensive. And then we envision how we'd like to be as an embodied leader who can self-regulate in a calm, grounded and courageous manner, and spend a few weeks embodying that person.
In our second journey, we dig into what our team needs from us to have even more psychological safety and learn to better co-regulate our colleagues by showing up as embodied leaders and changing the way we lead.
We learn to build psychological safety as embodied leaders by learning to create:
inclusion safety (noticing where we experience privilege, power and oppression)

learner safety (destigmatizing failure)

contributor safety (inviting meaningful participation and inquiry by asking good questions and learning to deeply listen)

challenger safety (welcoming courage, and providing cover for candor)
Who is this course for?
This course if for individuals who have some Focusing background and would like to use this practice to improve their leadership skills in an embodied way. It is also for people who would like to improve the effectiveness and creativity of their teams, by looking at themselves as a catalyst for change.
Whether you're a team leader, or a team member, you can learn to lead in an embodied way. And this will unleash the creativity of your team.
Group size: Limited to 16 people
Format:
This group meets weekly, and our classes have four parts:
centering exercise (e.g. breathwork, clearing a space)

brief presentation of some material to guide our session

experiential - guided Focusing experience that moves us forward on that week's leg of our journey

Focusing practice (in the large group with empathic listening/embodied Mastermind, or in small groups for Focusing partnerships)
To further your practice, it is encouraged to also form a Focusing partnership with another participant. This involves meeting between classes to practice, in an exchange of Focusing and listening.
Course Time: 12:30-2 pm EDT (6:30-8 pm CEST)
Course Dates: Thursdays, October 7 - December 9 (10 weeks)
Notes:
Not sure if this course if for you? Book a time with me for a complimentary 30-minute meeting and to learn more. Let me know your interest and when this course would work for you.