Your Hosts
Event Image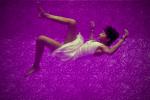 Your Hosts
Event Image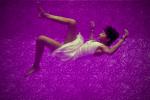 This program is a deep dive into the world of dreams, and a clear path to learning h0w to engage yourself and guide others in embodied experiential dreamwork practices. Upon completion of this program, you will be able to confidently engage with your own dreams and the dreams of others, both one-on-one and in groups. And you will be able to help those who suffer from trauma-related nightmares to not only reduce nightmare frequency and distress, but also PTSD symptoms. This course is a companion to Dr. Leslie Ellis' recent book, A Clinician's Guide to Dream Therapy but goes beyond the material in the book to include personal and group dreamwork, and co-creative dreamwork.
Instructor: Dr. Leslie Ellis
Dr. Ellis is a world expert in the clinical use of dreams, with a specialty in working with PTSD nightmares. She has a PhD in Clinical Psychology from the Chicago School of Professional Psychology and a Masters in Counselling Psychology from Pacifica Graduate Institute. She is vice president of The International Focusing Institute and has more than 20 years' experience in clinical practice. She has taught a focusing certification program to therapists for more than 10 years, and is now offering online instruction in dreamwork to therapists and anyone interested in cultivating inner life through dreamwork, focusing and active imagination. She is the author of A Clinician's Guide to Dream Therapy (Routledge, 2019), as well as numerous papers and book chapters on focusing and embodied, experiential dreamwork. She has also taught and delivered talks worldwide and is a keynote speaker at the 2020 conference for the International Association for the Study of Dreams.