Watch a 'Master Teacher' Guide New Focusers
Your Hosts
Event Image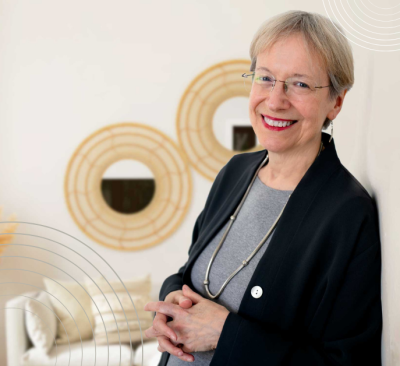 Where & When
Online via Zoom
3 Mondays; 4:00 PM to 5:30 PM
Pacific
Online Joining Information
Details provided upon registration.
My Demonstrations of Facilitating Focusing course is – quite simply – me demonstrating taking a person through Focusing who has never done Focusing before.
I do it three times... with three different Focusing beginners... and each time you can have a front row seat and then stay afterwards to discuss what you saw.
Focusing can be puzzling to talk about. It can be hard to learn from a book or a video. But when someone is actually taken through the process, they get it!
People are so different! Some have a hard time feeling in the body. Others get easily overwhelmed. Others get caught up in stories. How does one help with those different issues and guide people into this remarkable process?
You might be a therapist, a coach, a counselor, or simply someone intrigued by the Focusing process. In any case, seeing me work with people can be inspiring and also give practical ideas you can use immediately with your clients.
What We'll Be Doing:
Each Demonstrations class is 90 minutes. I'll start with a short talk on some aspect of offering first-time Focusing sessions. Then you'll see me (on Zoom) connecting with each person I work with, including the conversation before the session and the discussion afterwards. I love doing this, and truly the "fun" of it is that everyone is different! Sessions last about 45 minutes and our guest Focusers leave the line when they're done.
This allows about 30 minutes at the end of the class meeting for a discussion of the issues raised by the process, including: the specific language used, this person's type of Focusing process, and responses to special circumstances (e.g. working with a meditator).
Participants can also raise questions about people you're working with using Focusing.
Whether you're a longtime Focuser or a beginner yourself, do join me!
Registration Information
Join me for the next course
Dates: October 16 - 30, 2023
Time: 3 Mondays; 4:00 PM to 5:30 PM Pacific