EXPERIENCE THE MORE OF WHAT YOU KNOW WITH TAE
Your Hosts
Event Image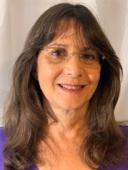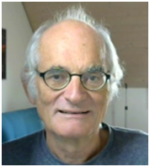 Your Hosts
Event Image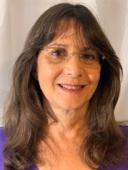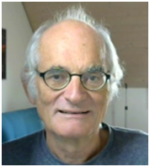 Wendi Maurer & Hanspeter Mühlethaler
Description
In our three part interactive Webinar, you will experience your body's implicit knowing. As it unfolds you will find new, deeper and clearer meanings, of a subject you choose from your professional or personal field of interest. You will learn and experience how to connect to your felt sense, an inner vague sense of knowing more without words. By opening a space for the unclear and murky feeling, you will discover new understandings of your topic.
Our method is based on the philosophical practice, Thinking at the Edge (TAE), originally developed by Eugene Gendlin, founder of the well-known method for personal growth called Focusing. TAE is a structured, 14 step process and we will make it easy and playful.
Part One
In this first course, we will guide you through the first five steps. You will learn to connect to your bodily-knowing and find words to express it in your own logical terms.
As participants, you will work together in the class and in pairs on your own chosen topic. We will introduce TAE with interactive lectures, discussions and demonstrations. You will be invited to share your thoughts and results. We also encourage participants to practice inbetween the classes.
Dates
Wednesday, April 29, 2 to 4 pm EST (your time)
Wednesday, May 06, 2 to 4 pm EST (your time)
Wednesday, May 13, 2 to 4 pm EST (your time)
Wednesday, May 20, 2 to 4 pm EST (your time)
Wednesday, May 27, 2 to 4 pm EST (your time)
Wednesday, June 03, 2 to 4 pm EST (your time
Cost
250.00 USD or CHF.
220.00 USD or CHF early bird price before March 31, 2020.
Former students have 10% discount. A percentage goes to The International Focusing Institute.
Cost includes documentation and voice recording.
Registration and Payment
Please send an e-mail to [email protected].
With the confirmation of your registration we will send you directions for payment.
Further Courses, 6 classes each:
Part Two - Finding New Meanings From Your Experiences
In the second part you will work more in depth with experiences that feel relevant for your topic. More meaning emerges from each instance and from what is common to them.
Part Three - Linking It All Together
In the third part you will creatively interlock your clearer words to form your theory.
Next, by applying the theory to another field you will learn more about that and your own topic.
Hosts
Wendi Maurer PhD FOT
Focusing Trainer
[email protected]
www.drwendimaurer.com
+1(619) 701-7999
Hanspeter Mühlethaler, Physicist
Focusing Trainer
[email protected]
www.hpm-focusing.ch
+41 79 619 9519