Part of the Focusing Roundtable Series
Your Hosts
Event Image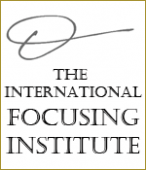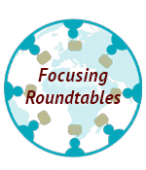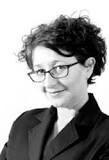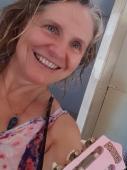 Your Hosts
Event Image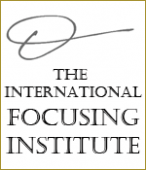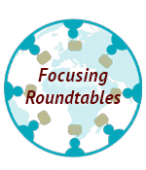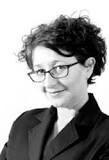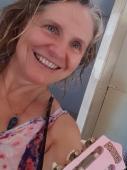 The International Focusing Institute - Donna Abela & Lynette Lancini
Where
Online
Online Joining Information
A confirmation with the zoom link will be sent to registered participants the week of the event.
Live attendance required - no recording.
Friday, 14th May 2021 from 10:00am-12:00pm Sydney, AEST
Friday, 14th May from 12:00pm-2:00pm, New Zealand, NZST
Friday, 14th May from 8:00am-10:00am Perth, Western Australia, AWST
(US Thursday 13 May, 2021 from 8:00pm-10:00pm EDT)
Times worldwide: convert to your time zone
The TIFI Membership Committee is pleased to offer this series of Focusing Roundtables designed especially for members of the Institute. Roundtables afford members a valuable opportunity to engage in casual peer-to-peer conversation with other members who share Focusing-related interests. Please join the Oceania Focusing Community in this Roundtable exploring Focusing and Creative Practice.
Being, making, reflecting - How do we experience ourselves as artists who Focus?
How do we integrate Focusing in our creative work or creative practice?
Good art is by nature therapeutic and playful, and at its best, it can serve communities by holding and transforming our deepest and darkest cultural experiencing. It takes strength, support, and self-awareness to mature as an artist who is capable of doing this emotional work, and the path is rarely straightforward.
As artists who Focus, we may have found Focusing – or were found by it - at a time when we were broken and in need of healing. However, given the dominant problem-oriented Focusing paradigm, we may then struggle to find ways to incorporate this life-forward gift into our creative processes, especially if our practice is primarily a solo enterprise. We may feel like wanderers in a desert, riders outside a boundary, or worse … fake therapists!
Felt sensing is a capacity innate to any creative process - indeed it is the space from which we create. And yet what is it that we need to learn so that we can apply felt sensing safely and reliably - on our own, with our collaborators, and with our audiences?
As we consider how to integrate Focusing in our creative work and practice, we might together explore the following topics:
grounding and presence work
generating and improvising ideas and content
development of concepts, characters and narratives
finding patterns, rhythms, energy and motifs
finding the right distance and fresh perspectives
staying with aliveness and in flow
self-empathy and self-care
navigating creative blocks and professional challenges
tools for recovery, rejuvenation, and building creative resilience
collaboration
Other questions or topics may emerge from our mutual exploration during the Roundtable. We hope you'll join us!
Connection >Focusing> Community
Who might be particularly interested in attending this Roundtable? Creatives and artists and any Focusers who are curious and interested in this topic.
What to expect from Focusing Roundtables:
We warmly encourage you to register and settle down with us to join other Oceania Focusers and Focusers from around the world who are passionate to explore topics of interest and get to know each other better. If you have an area of interest, curiosity or passion you would like to see opened up in a future Roundtable, please let us know.
Each Focusing Roundtable is designed to promote informal peer-to-peer sharing. Rather than acting as expert presenters, the hosts will serve as sharing moderators to encourage exploration of the topics from the participants' own perspectives. All participants' sharing's are welcome and valuable, no matter what level of experience or knowledge you have on the topic. The main emphasis is on connecting and listening to each other.
To preserve the nature of informal conversation, the program will be offered live only and no recordings will be available. Participants are encouraged to create follow up opportunities for connection among themselves after the Roundtable.
Focusing Roundtables are presented as a free benefit for members of TIFI. If you are not currently a member, you may attend this Roundtable by becoming a TIFI member at http://focusing.org/membership, and then return to this page to register. Registration is limited and available on a first-come, first served basis until the spaces fill. By joining at the $25 Friend Level or higher, you will be eligible for this and all future Focusing Roundtables and other benefits of membership during the year following your membership date.
Please note that capacity for this Roundtable is limited and registrations will be accepted on a first come-first served basis.
About your hosts:
Donna Abela is a playwright, dramaturge and scriptwriting lecturer whose practice is devoted to writing and supporting the development of stories that the Earth needs now. Since discovering Focusing, she has explored ways to incorporate Focusing in her writing practice and in her teaching on the creative process and resilience. Donna is currently working towards certification as a Focusing trainer.
Lynette Lancini is a musician, composer and facilitator who seeks to track and symbolize the felt sense and rhythms of human experiencing through her creative output. Fascinated by the phenomenon of inner-directed movement and its applications to ritual, performance and improvisation, Lynette is a Certified Wholebody Focusing Professional and represented with the Australian music centre.
Registration Details
Registration Closes: 1 day before the event or when it is full, whichever is sooner.
Zoom: We use Zoom for all of our online offerings. Please attend by computer so that we can have your video presence as well as your audio. Calling in by phone is also possible but not preferred.
Price: The co-hosts are volunteering their time in order that this program may be brought to members of TIFI at no charge.
PLEASE NOTE: When you register, if your dues are current, your registration is confirmed. If your dues are not current or or if you are not yet a member, please go to the membership page to pay your dues or join and then return to this page to register. Membership page: http://focusing.org/membership. Because this is a members only program, your spot in the Roundtable is not held until your dues are paid. Thank you!
During the Meeting: For privacy of TIFI members, we ask that participants do not take screen shots during the session.
2021-04-13T04:00:00 - 2021-05-13T16:00:00