Belonging and Crossing in Community
Your Hosts
Event Image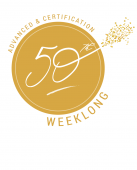 Your Hosts
Event Image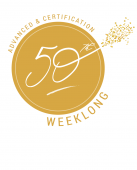 An Institute event facilitated by Edgardo Riveros, Dan Schachter and Jan Winhall
August 16 - 21, 2020
Join us for the 50th Weeklong! We are celebrating the history of this flagship event, and the first 40 years of the Institute. The Weeklong began in Chicago in 1979, and for about 10 years, there were 2 every year. In good Focusing fashion, the exact truth is a bit murky. Therefore, we are simply proclaiming this one number 50!
In the early days, anyone who wanted to become certified by the Institute was required to attend a Weeklong. Now, the Weeklong is still a celebration of our international certification, but it is so much more.
The Weeklong is open to all Focusers who are certified or soon-to-be certified, and to advanced Focusers who have a substantial experience. Coordinators are especially invited to attend. One of the highlights of the Weeklong is the Certification Ceremony where we have the opportunity to officially welcome newly Certified Focusing Professionals into the Focusing community and to celebrate and honor one another on our journeys.
At the Weeklong, you are invited to connect or re-connect with our diverse international community. It is a rare opportunity to be with an intimate group of advanced practitioners, to learn from one another and to share your wisdom.
Benefits of the Weeklong
The Weeklong can reinvigorate or launch your work, and strengthen the foundation of your life-long participation in our global Focusing community. It is led by a Facilitation Team of Coordinators from different countries and backgrounds. They are supported by several Collaborating Coordinators, and together this team creates an event rich with learning and sharing.
At the Weeklong, you will deepen or learn new skills, connect with others through common interests, experience a variety of cultural perspectives, and build upon the legacy of Focusing and The International Focusing Institute. There are also ample opportunities to share your skills and your particular Focusing approach.
At the Weeklong, you will gain:
A deeper understanding of your special place in the ongoing evolution of Focusing and the worldwide Focusing community;
Deep and life-long connections to Focusers from around the world who share your passion and interests and can offer you continuing support and contact as you take your next steps;
Practical skills to help you to deepen your Focusing practice, professionally and personally;
A new or renewed sense of clarity and confidence about how you can offer your own gift of Focusing freshly to the world.
At past Weeklongs, people found they were able to more deeply discover themselves, their gifts, and their aliveness through the experience of deep connection in a profoundly accepting and supportive community — a community that has continued long after the week was completed. The Focusing Weeklong is not just about deepening our understanding and practice of Focusing, but deepening our understanding of ourselves and what we bring to the global community.
THE FACILITATION TEAM
Edgardo Riveros, Santiago, Chile. Edgardo is an Experiential Psychotherapist. He has published a number of books including translations of Gendlin's Experience and the Creation of Meaning and A Process Model. He founded the Continental Focusing School in Spanish based in Santiago de Chile in a blended training system for all Spanish-speaking countries. www.ecfe.cl and www.focusingchile.cl
Dan Schachter, M.A., Tel Aviv, Israel. Dan is a Clinical Psychologist, Focusing Coordinator, and a Somatic Experiencing practitioner and supervisor. He teaches Focusing-Oriented Therapy (FOT) and the Philosophy of the Implicit.
Jan Winhall, M.S.W. R.S.W. Toronto, Canada. Jan is a psychotherapist in private practice and Director of Focusing On Borden, a centre for teaching Focusing and Focusing-Oriented Therapy. Jan is the author of "Understanding and Treating Addiction with the Felt Sense Experience Model" In Emerging Practice in FOT. Jan teaches internationally and is a lecturer in the Faculty of Social Work at the University of Toronto.
MORNING AWAKENING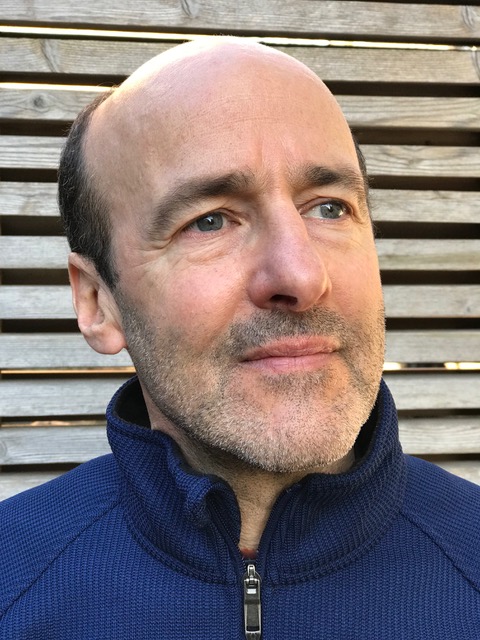 Welcome the morning by giving yourself a gentle 45 minute full body stretch and strength routine. We will start with a brief breathing exercise to bring our awareness into our bodies, followed by a stretching routine which incorporates elements of yoga and pilates. It's easy and accessible to all. No prior experience is required. You will leave feeling looser and more physically connected to your body than you have in years!
Jon Herberman is a Certified Focusing Trainer, a former gymnast and a regular pilates practitioner.
WORKSHOPS AND ACTIVITIES
Why Focusing Works - Edgardo Riveros
A practical and experiential workshop to show how and why Focusing works. In other words, how does Focusing achieve a change in the bodily experience of symbolization?
Focusing is a lived journey that takes place in a universal way through three great experiential moments, as profound and powerful as ocean depths. These three are the handle, the unlocking (transformation of content) and the panoramic vision just prior to ending.
Once this pathway is understood, one can then identify the crucial moments in Focusing where the dynamics of change, the emergence of novelty and carrying forward all take place.
I want to share with the community the incredible potential that this part of the process, that I have called Vision Panoramica has, as a creative space of our BEING to ensure the change experienced in Focusing, and look to the future with total creative confidence.
The group will experience Focusing exercises and be able to clearly identify these three phases of the Focusing Process. Participants will be given a guide and a list of suggestions to strengthen capacity for powerful experiential Focusing processes.
Diversity in Process - Dan Schachter
Diversity is a central principle and guideline of focusing and of the focusing community.
The presentation will be a critical exploration of the notion of diversity.
We will read the The International Focusing Institute's policy statement together, focus on its main intentions and open up some of its challenges. We will go back and forth between thinking and focusing in order to dive deeply into this important topic.

I do have an agenda here. It is important not to hide that. I want to state it clearly so that others who might think differently can express their view. I love the idea of diversity. I am proud to be part of an organization that has diversity as its policy. In my experiences with groups and organizations before knowing the focusing world the forces of uniformity and control always took over. I am proud to tell friends and colleagues about this unique policy of The Institute.
The notion of diversity is today under attack in the world.
It is important that we do a renewed process of felt understanding of this notion that was so central to Gendlin.
What are the some of considerations that might challenge diversity: Standardization, efficiency, sameness, common language, ease of communication, clarity, familiarity.
We want to look into for ourselves what diversity is for each one of us. What is the felt experience of diversity?
There is always a danger that even the most valuable ideas turn into fixed, blindly revered,
In this way precious values become empty shells. Concepts and habits without real life.
Might there be a tension between diversity as expressed in The Institute's statement and respecting different cultures and traditions? What about a culture that values a more hierarchical system, one that values tradition over novelty, or one that believes in the need to control in order to safeguard quality?
In February 2009 this statement was approved by the Board of Directors:
TFI Diversity Statement
Focusing is a practice that honors what arises freshly in the moment. Frozen structures of any kind are antithetical to the ethic of Focusing. Therefore, The International Focusing Institute takes as a core value the principle that the practice of Focusing, how it is taught by certified Focusing teachers, and its application in different fields will not be standardized. Diversity of approaches will be protected. Constructive critiques among Focusing Trainers or between TFI and individuals presenting or applying Focusing are welcome and should be offered by means of open, respectful communication. TFI itself will seek to honor the values of non-standardization in its operations while recognizing that tension can arise between maximum diversity and the need for effectiveness and efficiency in meeting its goals.

Preparing this I reread the policy statement and was pleasantly surprised to see this sentence:
"recognizing that tension can arise between maximum diversity and the need for effectiveness and efficiency in meeting its goals."

"Tension can arise." Yes. So important that this is recognized. And what do we do with tensions? We listen. Listen and focus. We recognize that everything is in process. When did you recently focus on diversity, checked in with what your felt sense knows about diversity at this juncture?

"Focusing is a practice that honors what arises freshly in the moment" it says in the statement. An organization, an institute that honors what arises freshly in the moment. Now here is an oximoron if ever there was one. Organization- freshly arising in the moment? But Gendlin says: A contradiction is a new concept waiting to be born. We need to take this seeming contradiction and do our best to find ways to have an organization with the core value of diversity- while recognizing the tensions- arise as freshly as possible in each moment.

"Frozen structures of any kind are antithetical to the ethic of Focusing."
Groups and organizations tend to do exactly this, turn into frozen structures.
If we want to avoid this happing to the Focusing community, we need to explore freshly, on an ongoing basis, our values and believes. Also diversity.
The Felt Sense/Polyvagal Model of Addiction - Jan Winhall
The capacity to ground ourselves, to feel safe and regulated inside our bodies, is perhaps the most fundamental skill that we can achieve in a lifetime. Some of us are lucky and we learn these skills and the felt sense in our bodies from our loving care-takers. Some of us have this capacity early on in life, but lose it with experiences of pain and suffering. Others spend the better part of their existence trying to create this safe nest in which to grow and heal. Together we will explore how stress and traumatic experience prevents and /or disrupts our capacity to be grounded. We all have ways of coping that we would like to change. When needed, these ways become addictive or compulsive behaviours that are profoundly enticing coping strategies.
I have developed a new model for understanding and treating addiction called The Felt Sense/Polyvagal Model of Addiction. Polyvagal Theory gives us a new way of understanding our autonomic nervous system, the part of the body that monitors our safety. From a Polyvagal lens we see these behaviours as self- soothing/self harmful ways to survive when we aren't able to calm ourselves. These behaviors do not come from sickness: they come from a natural bodily response to threat and a wired in mechanism of survival. The Felt Sense/ Polyvagal Model (FSPM) addresses addiction where it lives, in the body.
We will explore this graphic model, enacting it in an embodied, whole body way. Participants will learn more about their own ways of avoiding and numbing. We will develop specific tools for working with and releasing these behaviours. The bodys' natural state seeks growth enhancing Felt Shifts. We will harness the power of the Relational Felt Sense, our together safe space, to carry forward these shifts.
---
Our Collaborating Coordinators
We are delighted to have an additional team of Collaborating Coordinators: Kati Kimchi, Israel, Tom Larkin, Ireland and Jane Quayle, Australia. They will facilitate small group meetings - called "home groups" each day and offer additional workshops.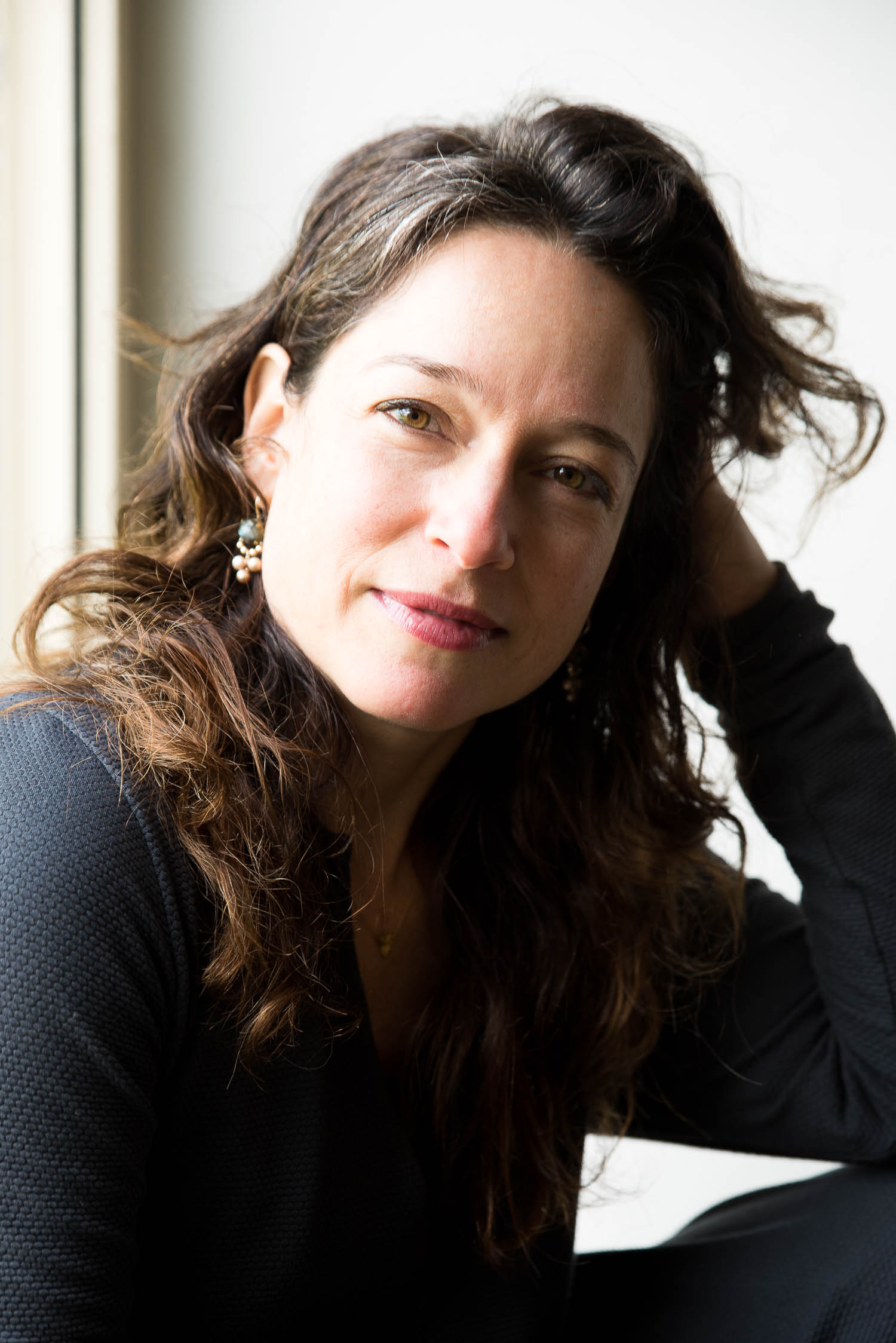 Kati Kimchi, Israel. Kati has been a Focusing Coordinator since 2014. She teaches Focusing and has facilitated private sessions for over 10 years. After years of working in the media mainly as a journalist who specializes in writing about sexuality,she started studying focusing in Israel with Rona Shafrir and Dana Ganihar Raz (in 2008). Over the years, she learned Whole-Body-Focusing (W.B.F), Macro Shifting, Focusing with children, T.A.E., and the philosophy of Focusing. For the last ten years, the heart of my work is dedicated to the crossing between Focusing and sexuality.
Workshop: S.H.I.F.T. - Sexual Healing in Focusing Therapy
In each process we usually meet two parts: the part that wants to deepen and create the change, and the part that does not want the process to happen.
In my field of specialization for the past 10 years, I have been studying these two aspects or parts, trying to understand what allows us to dare and meets parts that are embarrassing to look at, and what stops or slows down the process.
Within the workshop we will touch the duality that holds each process, and learn how to acknowledge those two parts.
More on my website: https://focusing-sexuality.com/english1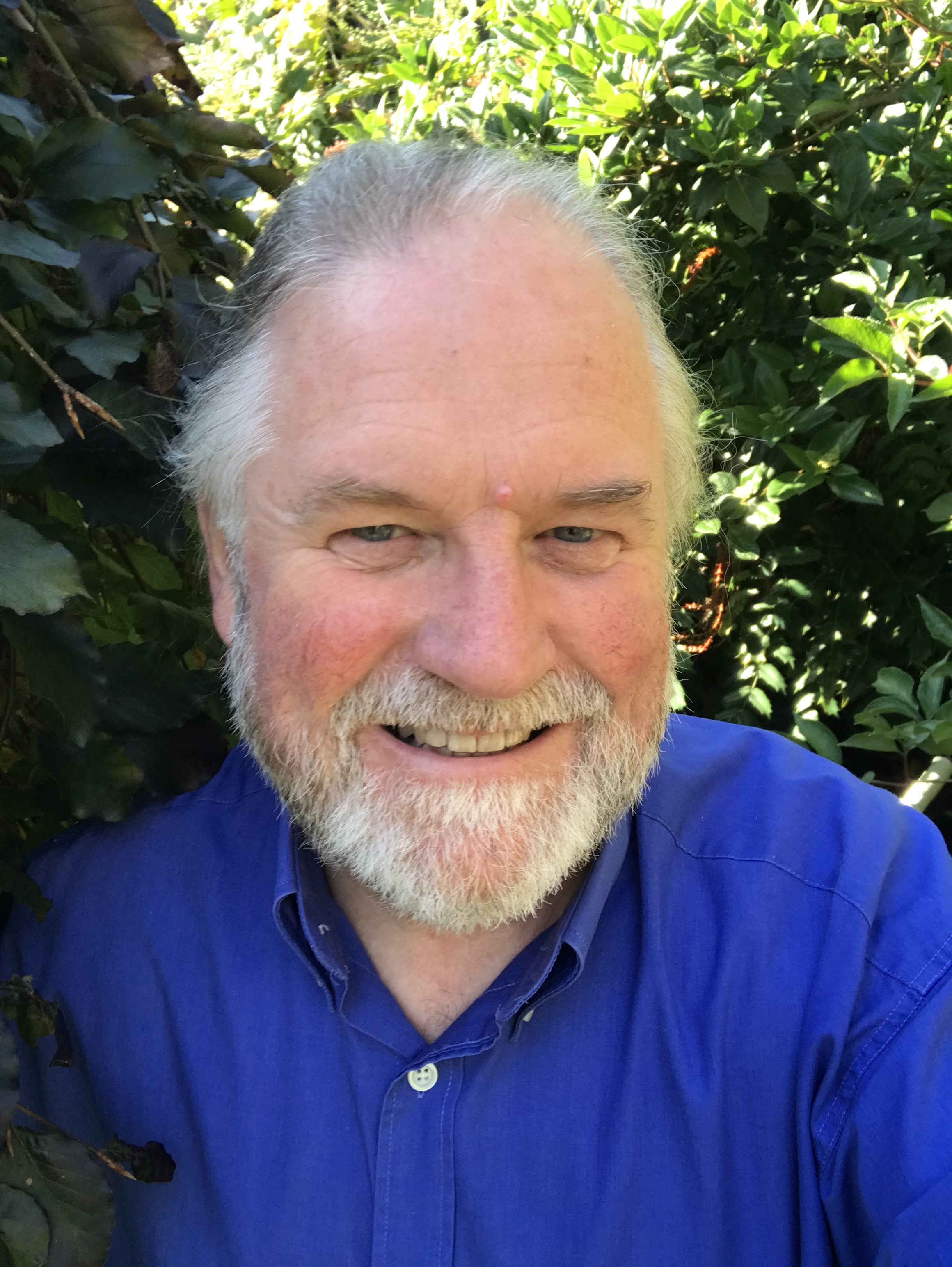 Tom Larkin, M.A. Dublin, Ireland. Tom is a psychotherapist in private practice in Dublin. He is also a spiritual guide, teaches meditation in schools and is a Children Focusing trainer. He has a particular interest in Focusing and the environment.
Workshops: Making Space for 'the More' – Focusing & Spirituality
Focusing is concerned with 'the more'. One's experiences of people, poems, concepts, music, sunsets, vistas and so on is always experienced whole and as part of an ongoing process; more than the sum of their parts and always more than words can convey. In a similar way, 'the more' also refers to that sense of something greater than ourselves; mystery, the sacred, transcendence, God etc., part of the focus of spirituality.
This workshop will provide an opportunity for participants to explore their understanding of spirituality and its place in their lives and will consider how they can be with this 'More' through Focusing. The workshop will include an exercise with photographs; a crossing of Focusing with visio divina ('sacred seeing' or seeing with the eyes of the heart).
Some of the workshop activities have their origins in faith-based practices. As with the practice of mindfulness they can be adopted and interpreted in the light of a participant's own faith or worldview.
Forest Focusing
Trees have been around for over 400 million years. They are an integral part of forest ecologies and biodiversity, of the health of places, of people and of the planet.
Most people have good memories of the benevolence of trees when they were younger. For most people, trees provide an easy and accessible means of connecting with the natural world. This workshop will provide an opportunity for participants, through Focusing, to make or remake that connection and in addition, model a way of being in the natural world.
This workshop will involve a slow, relatively short walk (about 1km) among trees and a Focusing partnership with a tree. The process draws its inspiration from, and is a crossing of Focusing with Shinrin Yoku (Japanese for Forest Bathing) or Forest Therapy in USA.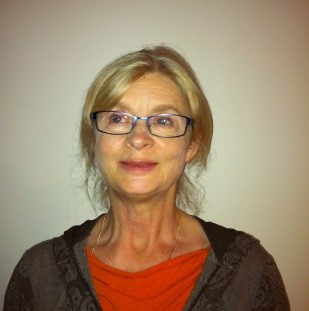 Jane Quayle, Sydney, Australia. Jane is a Focusing Teacher, Therapist and Coordinator. She is a past member of TIFI's board of Trustees and also is a member of TIFI's Membership Committee. She is committed to bringing Focusing into Therapist's training and to building Focusing community in Australia.
Workshop: Self-care and Peer support for Focusing professionals.
Self-care and peer support are important aspects of our personal and professional development as Focusing professionals. Peer support groups (inter-visioning groups) open up the opportunity for focusing professionals to learn from each other and to find a sense of connection and belonging with their peers.
Throughout our lives and careers we are always in the process of becoming. Finding a safe environment in which to explore our own creative growing edges is part of becoming all that we can be, both for ourselves, our loved ones and our clients.
In this workshop you will experience a process which you can use for yourself as a debrief tool or in a group context with your peers. This process shines a light on the interactive space between you and your student / client and on the care you as focusing professional may need in the context of your work. As part of this workshop you will be supported to create your own peer support (inter-visioning) groups which can continue once you leave the weeklong.
OPEN SPACE
We will set aside one evening for our participants to present a workshop or explore a developing idea in their Focusing journey. We will have approximately ten available slots and will provide a sign-up sheet for those who would like to present.
LANGUAGE
The program will be taught in English.
All language groups welcome. If four or more people need translation into their own language, then we make every effort to provide a translator. Sometimes, groups form and bring a translator with them. Please consider forming a group from your country and if you need translation, please contact us as soon as you can, so that we can help you to have a great experience.
DR. JANET KLEIN SCHOLARSHIP
This scholarship fund continues Dr. Klein's vision of an international Focusing community where anyone with a passion to learn and spread Focusing has access to the best training, and lack of financial resources are not a barrier. Click here for instructions on how to apply. Haga clic aquí para obtener instrucciones sobre cómo aplicar
LOCATION AND TRANSPORTATION
The Garrison Institute is located approximately 1 hour north of New York City by train. All three of the New York City area airports, John F Kennedy Intl airport (JFK), Newark Intl airport (Newark NJ) and LaGuardi airport have transportation options to Grand Central train station in New York City. From Grand Central Station, take the Metro North Hudson Line to Garrison, NY. From the Garrison train stop, a Garrison Institute van will shuttle participants to the retreat center. This van service is free and does not require a reservation. The van will meet all trains at Garrison during check-in hours - 3:00 - 6:00 pm on August 16th and will offer shuttle service back to the station on our last day August 21st. For information on train service to Garrison from New York City: Metro North Railroad website
CHECK-IN/CHECK-OUT
Check-in: Sunday, August 21st, 3:00 - 6:00 pm. (Dinner is served at 6 pm - first group meeting after dinner)
Check-out: Friday, August 21st at 2:00 pm. The retreat will conclude with a final meeting Friday morning followed by lunch.
Registration Details
Payment plans are available. For a payment plan, please call our office at 845-480-5111 or email [email protected] to register.
Tuition $850 until May 15, 2020 $950 May 16 - July 15, 2020, $995 July 16 - August 12, 2020
Room and Board - NOTE: please check back for updates on room availability. More single rooms and dorm rooms may open up. Single Room $950 (Sold out) If you would like a single room, please register for a double and email us to be on a single room waitlist. Double Room (2 people) $775 Dorm Room (3 - 4 people) $675 Dorm room update: as of Feb 26 we have just 2 dorm beds left for female participants only. Male participants must now choose a double room option. Note: if you know who you would like to room with, please email [email protected]; if not, we will be happy to assign a roommate.
All room types use shared bathrooms in the hallway. The building is a beautiful historic 4-story walk-up (no elevator) building with sleeping rooms on floors 2-4. Please indicate 2nd floor if stairs are difficult for you and we will do our best to accommodate your request. (If you would like to stay offsite, please inquire for pricing to [email protected])
Our buffet style meal plan begins with dinner the first night and ends with lunch on our last day. Three meals are served daily and coffee, tea and water is available throughout the day. Each meal will include a vegetarian option (and generally the meals accomodate gluten free needs). There will also be 4 meals with meat. If you have very specific dietary needs, there is a small amount of refrigerator space reserved for participant use as well as a microwave. Cooking by guests using a stove is prohibited.
Discounts Available
(1) Paid-up members $50.00 off
(2) Certification Fee Discount -- Did you pay your certification fee within the last two years?
If Certified with us after January 2017 and have not yet attended the Weeklong, we will deduct the certification fee you paid from the current pricing. Please email [email protected] for procedure.
(3) Janet Klein Scholarship - by application, amount varies. How to apply - email [email protected] for requirements
(4) Workstudy Jobs and Discounts. - email your application to [email protected]
Photographer ($300 off), Videographer ($300 off), Morning Movement Instructor ($500 off), Social Media Poster ($300 off), Evening Social Coordinator ($300 off) Audio/Visual Tech assistant ($100 off), Catch-all/general helper ($200 off), Emergency Assistance ($200 off - must have car), and Translators (varies by need). For more information about each job click here.
Payment plans are available. For a payment plan, please call our office at 845-480-5111 or email [email protected] to register.
Cancellation Policy - for cancellations received before June 30, 2020 - $150 cancellation fee. After June 30, no refund is available except in the case of unavoidable emergency.
Registration closes August 12, 2020
2001-11-30T05:00:00 - 2020-08-12T18:00:00
$ 950.00
Non-Member Tuition
The Small Print
TIFI reserves the right to cancel, change and alter the program if necessary. Participants authorize TIFI to use their name, statements and likeness without charge, for promotional purposes in publications, advertising, video, web, new media, or other formats.
For more information:
Contact Elizabeth at [email protected] or (845) 480-5111.