From the Interaction the Self and the Felt sense form.
Your Hosts
Event Image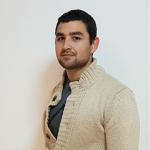 Your Hosts
Event Image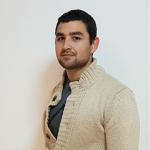 Where
Online Joining Information
Zoom link will be sent when registered
Interaction first and From the Interaction the Self and the Felt sense form
"Inward listening is a dialogue in which "I" and "what comes" both participate and change".

…..In that dialogue I do not become less than in my usual ways of living. I become more than I was..... (Gendlin, 1985, The obedience pattern).
As Focusers we are used to use Language in a felt-sense oriented way: "I can sense 'it' in my chest", "something feels heavy in my throat". Is the 'Self' another content? How can we explore 'The Self' as a private process, with language as a public process?
How do we move from the language of the formation of the Felt sense, to the language of exploring the self as a non-content process?
How does the exploration of the 'Self' develop ways to "find-myself" more clearly and strongly "in" any group of people, relationship and situation?
"Obviously "the self" is at least as complex as what we find and see all the time. Why try for a simpler scheme? And why one scheme? .......Instead, let us also study the process of scheme-making, moving with many schemes". (Gendlin, 1984, Some notes on the self).
Focus-ing and TAE-ing
The scope of the changes that a person can make from what he will receive in this course, is enormous. Instead of putting our 'self' in one pattern or another, we will turn to the process of creating patterns itself. In this way, we will create rich ground for the independent development of tools for strengthening the 'self' in all aspects of life.
Every course session will include short reading (two-three paragraphs) from Gendlin's articles on the 'Self' and the Felt sense, and then Focusing and TAE-ing in pairs in Breakout-rooms. The course intent to be experiential.
PREREQUISITE
All participants would be Graduates of focusing courses, Focusing trainers and focusing teachers. Knowledge on TAE is not needed.
One to one session with Matanel prior to the course is mandatory. (included in the course price)
Format
The class size will be limited to 12 people, the course session will be recorded. Exercises carried out via breakout rooms are not recorded.
DATES AND TIMES: Eight Saturdays 12:30pm - 03:00 pm EST. Starting 17th of October ending 05th of December 2020.
Session #1 (24th of October) - Developing new sensitivity, Felt reading.

"I" cannot be the sole director of my own development.

(Gendlin, 1984,

The obedience pattern

).
Session #2 (31st of October) - Self locating,

(Gendlin, 1983, ON CLIENT-CENTERED AND EXPERIENTIAL PSYCHOTHERAPY). Creating space within space for myself.
Session #3 (7th of November) - Self locating in a group of people. Interactional Body - creating language for myself. "The ..... is not pre-verbal" (Gendlin, 1993, Three assertions about the body)
Session #4 (14th of November) - The 'Self' makes room for more then itself. (Iain McGilchrist 2011) making new life options.
Session #5 (28th of November) - Exploring relationships. (

Gendlin, 1957, A Process concept of relationship)
Session #6 (05th of December) - Changing the time model as a ground for awarness to changes in the present. (Gendlin, 1999, Authenticity after Postmodernism) Authenticity isn't arbitrary.
Session #7 (12th of December) - What kind of continuity the 'Self' has? (Gendlin, 1985, Some notes on the self)
Session #8 (19th of December) - Dealing with criticism - by Gendlin.
The syllabus will be modified to the group needs and abilities.
THE FACILITATOR
Matanel Weissman is a Certified focusing trainer of The International Focusing Institute. He is a Researcher in the philosophy of Gendlin, holds a bachelor's degree in psychology and philosophy, student of master's degree in educational psychology, a teaching assistant at the Technion academy in a TAE course, establishes focusing processes at Soroka Hospital, teaches focus courses in Israel and on Zoom.
Registration Information
Regular Price $310 or pay what you can.
One to one session with Matanel prior to the course is mandatory. (included in the course price)
For setting the one on one pre-course session with Matanel, please contact Matanel: [email protected]
For More details and questions please contact Matanel: [email protected]