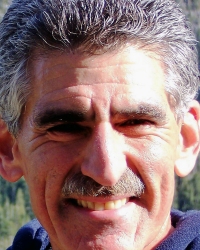 Glenn Fleisch Bio:
I have been a psychotherapist for 30 years. I have been practicing Focusing-oriented therapy for 15 years, specializing in the Wholebody Focusing approach to healing trauma, addictions, and other difficult emotional/behavioral patterns. I have been teaching WBF and FOT in California and worldwide, including a recent 4 day workshop in Israel on Transformational Focusing and trauma. I am currently leading a training certification program in WBF and developing the Transformational Focusing model with Doralee Grindler Katonah. I have written several articles and papers on WBF and therapy, integrating the Process Model with unfolding of body-wisdom, such as gestures, movement, postural shifts. I am currently exploring Co-Presence as a field of shared experiencing in therapy and groups, especially the power of communal interaction for transformation. I am an Adjunct Faculty member in the ICP program at the California Institute of Integral Studies in San Francisco.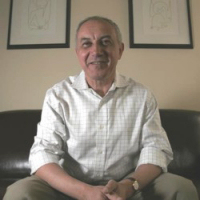 Serge Prengel  Bio:
Serge Prengel, LMHC, is in private practice in New York City. He sees change as a creative process, driven by the depth and immediacy of felt-sense experience. He is certified in Focusing, Core Energetics and Somatic Experiencing, and was deeply influenced by Yvonne Agazarian's systems-oriented approach. Serge is a graduate of France's Sorbonne University and HEC business school. He started and operated an ad agency in New York City for many years. In the early 1990's, his focus shifted to exploring creativity as a tool for personal growth. He wrote Scissors: A Whimsical Fable About Empowerment and other books, and is the editor of Somatic Perspectives on Psychotherapy. He has also been leading experiential workshops in a variety of venues.

Note from Conversations editor  Serge Prengel 
The conversation this month is different from the other conversations in the series. It is part of a longstanding, ongoing conversation about Focusing and therapy that Glenn Fleisch and I have had over time. What makes our discussions interesting is that, while there are very real differences between our points of view, there is also a lot of common ground.

It's not that we usually record our conversations. In fact, we don't. We recorded this one as a way to share with others in the community something we both feel strongly about: a sense of the importance of resonance in Focusing.

Please share with us your ideas and experience on this topic through the Focusing Institute Facebook page, or the contact form.
This is part of the "Conversations" series. Click this link to see the list of all the conversations.
 
This material is protected by copyright. It may be freely copied, provided its use is solely for educational purposes, not for financial gain or in a commercial setting. It should be properly cited when used in any subsequent written work or other media. ©TFI . All rights reserved.