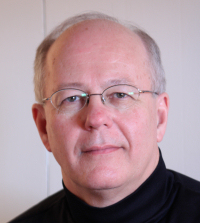 Jim Strohl Bio:
I am a doctoral-level psychologist and Focusing Certifying Coordinator currently serving as a University professor, counselor, supervisor, Focusing trainer, and psycho-spiritual teacher in private practice. In the 1970's I began exploring Eastern and Western psycho-spiritual teachings which led to an in-depth study of alternative states of consciousness and multidimensional levels of functioning. Drawing on my traditional education in American Universities and nontraditional training with various gifted, spiritual teachers, I've devoted the last two decades to integrating psychology and spirituality with an emphasis on reducing abstract spiritual and psychological concepts and principles into practical living applications. In this interview, I discuss fundamental elements of my approach to health and healing which are all based on the belief that there is a spiritual source of unlimited knowing, guidance, and direction within each of us that can be readily accessed through the use of Focusing-oriented processing.
Please share with us your ideas and experience on this topic through the Focusing Institute Facebook page, or the contact form.
This is part of the "Conversations" series. Click this link to see the list of all the conversations.
 
This material is protected by copyright. It may be freely copied, provided its use is solely for educational purposes, not for financial gain or in a commercial setting. It should be properly cited when used in any subsequent written work or other media. ©TFI . All rights reserved.