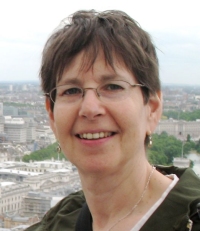 Robin Kappy Bio:
As a certified Focusing Oriented Psychotherapist and supervisor, in practice since 1989, focusing is central to all I do. My specialties include the treatment of recent and early-childhood trauma, issues of creativity, depression, anxiety, and relationships. I am also a certified EMDR practitioner. My colleague and focusing partner Susan Rudnick and I specialize together in focusing oriented approaches to sleep-related problems, and we are currently engaged with writing a related book. My work as a visual artist has appeared in several galleries. I find my work deeply satisfying both professionally and personally.

Please share with us your ideas and experience on this topic through the Focusing Institute Facebook page, or the contact form.
This is part of the "Conversations" series. Click this link to see the list of all the conversations.
 
This material is protected by copyright. It may be freely copied, provided its use is solely for educational purposes, not for financial gain or in a commercial setting. It should be properly cited when used in any subsequent written work or other media. ©TFI . All rights reserved.